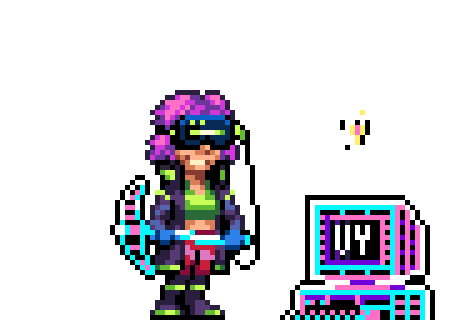 Big update! AND required for XMR fork.
If you wish to continue mining, you must update to 2.3.0!
Changelog
2.3.0
Add: Created login option for ProfileGrid to make it easier for my own test site in login awareness. [vyps-pg-lg]
Add: Also made login option to show image while not logged in. [vyps-lg-img url=https://vidyen.com/imgage/image.png]
Add: To resolve the multi-device mining issue, admins can create a page with donate=true attribue and all the mining rewards go to the referral listed.
Add: VY256 algo miner now shows which algo mining every new job (or in js console)
Fix: Second point in multi point transfers had a centering issue fixed.
Fix: Reported of hashes mined on mobile devices have been correct for iOS WASM.
Change: [vyps-pe] will default to mobile=TRUE so this may change your site look, but got too many complaints about mobile use and not reading the instructions. Change to mobile=FALSE to get legacy.
Change: (experimental) Added auto=TRUE to [vyps-pe] which will automatically run the PE, but you can only have one shortcode of PE on that page to work right.
Change: Improvement of internal APIs to talk to other VidYen plugins.
Remove: All files related to Coinhive removed as they are shutting down their servers (make sure you get your funds withdrawn if you can)
Change: Rewards are based on valid shares from the MoneroOcean API rather than hashes. Explanation here
Change: VY256 Miner now has client side tracking after I discovered notgiven688 had them but wasn't documented.
2.2.4
Note: Had issues with both VidYen Twitch and Vidhash, you will need to upgrade both of those to 1.1.1
Fix: Fixed a lot of VY256 miner issues and updated code to be compatible with various themes.
Fix: Resolved the thread issues which would often display incorrectly and now show true thread use.
Add: Added a message display that was happening in console that lets your user know miner is doing something before report of hashes from MoneroOcean.
Fix: Resolved issue with custom webminerpool server resulting in index error.
2.2.3
Fix: jQuery bug broke threads on certain servers. I would recommend updating to this hot fix.
Screenshot here: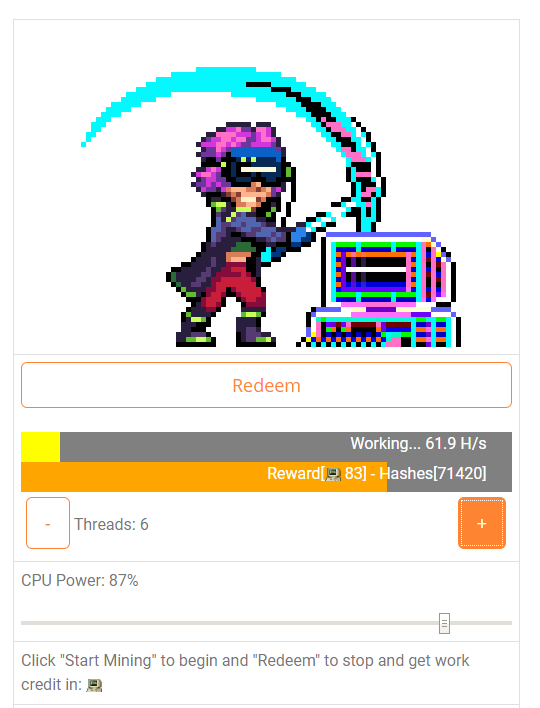 Download to update found here:
https://wordpress.org/plugins/vidyen-point-system-vyps/
I have also updated all the other plugins to algo switching miners!
YouTube Miner - https://wordpress.org/plugins/vidyen-vidhash/
Twitch Miner - https://wordpress.org/plugins/vidyen-twitch-player/
MoneroShare - https://wordpress.org/plugins/vidyen-monero-share/
Otherwise you can download by searching for VYPS or VidYen in your WordPress plugin section on your site.
Any technical issues feel free to ping me on my Discord:
Or Twitter:
Developer rambling...
Not much to say as I'm dead tired from making fixes through the weekend.
I did update https://moneroshare.io to a pure simple miner for those who don't own their own website and anyone who really wants a WordPress host, I am offering free cpnael hosting for anyone who is a $1 or more Patreon:
https://www.patreon.com/vidyen

$1 = 1 GB
$3 = 3 GB
$6 = 6 GB
$10 = 6 GB but I'll buy a domain name for you.
Along with monthly https://VidYen.com store credit for things like the poker game.
Any questions... Feel free to hit me up!
-Felty