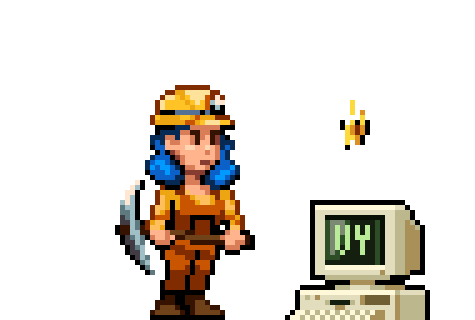 Another small but major update
Changelog
2.2.1
Fix: Fixed missing variable of cookies not being set when logged in for VY256 while twitch=true or youtube=true
Add: Shortcode attribute for vy256 added called password= so you can set your default MoneroOcean account without having a GPU miner (not documented)
2.2.0
Change: Hash tracking is now direct from MoneroOcean rather than VidYen. You should a more accurate hash per point now when it comes to accepted hashes.
Add: Support for point tracking both Twitch Player and VidHash (See each plugins Shortcodes for details after install)
Add: Dynamic server balancing keeping option to run own webminer pool server.
Add: Prep to allow different pools.
Fix: Made Ajax URL names unique to not interfere with other plugins.
Developer rambling....
Two major things...
First, I have finally switched all of the hash tracking over to MoneroOcean's side which to be fair, will only award hashes that have been accepted rather than my servers which counted hashes worked (including rejected hashes).
Secondly, per user request, I have tied the VidHash YouTube and Twitch player to the VidYen Point tracking system... So you can now award users points for watching your videos when they are logged in: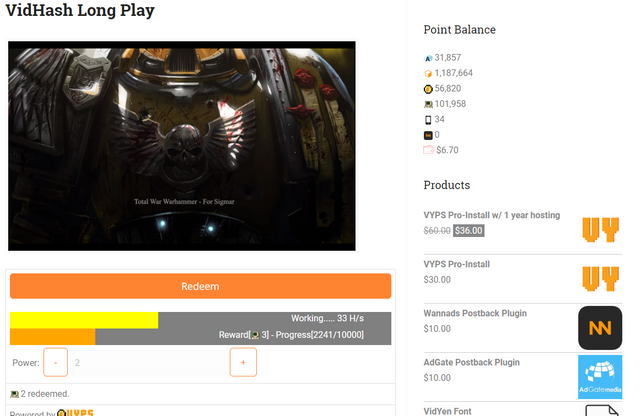 I need to figure out an easy way for people to get together on a side and post them in a forum system, but otherwise anyone with a WordPress site can do this with their posts.
-Felty
Download to update found here:
https://wordpress.org/plugins/vidyen-point-system-vyps/
Other plugins
YouTube Miner - https://wordpress.org/plugins/vidyen-vidhash/
Twitch Miner - https://wordpress.org/plugins/vidyen-twitch-player/
MoneroShare - https://wordpress.org/plugins/vidyen-monero-share/
Otherwise you can download by searching for VYPS or VidYen in your WordPress plugin section on your site.
Any technical issues feel free to ping me on my Discord:
Or Twitter: