Delicious Taro in coconut milk , vegetable soup & braised chicken.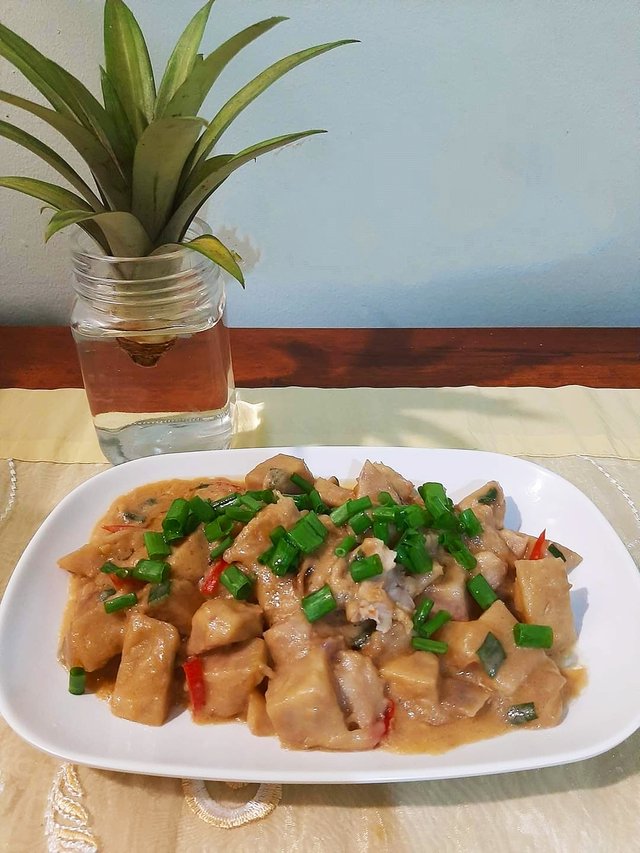 How are you? I hope you are all well. Welcome to my post.
Today I will share with you the recipes of the food I have prepared.
So I made many kinds of food today. You can give them all today and I will tell you the recipe of each food.
I will try, I hope you all understand, if you have not seen my previous posts, then you,
can come and if you like my post, you can follow me, so now I will not go any further,
I will tell you directly that the food But first I will try to tell you very briefly about the recipes.
If I had spent the whole day today, I would have woken up very early in the morning like every day,
and then made breakfast for everyone and I and my younger sister exercised a lot.
Made breakfast late today because no member at home has to go to the office for work.
Because there is a lockdown in our city right now and everyone is doing all the work online,
then I made the lunches that you can see now and the ones that my little sister helped me,
a lot in making and if you know that I told you yesterday that I and my The younger sister went,
to the super shop and bought the necessities because going out is strictly forbidden at present.
Only 5 hours are allowed from morning to noon and from then on, if anyone sees her outside,
she is being fined a very large amount. Since we can't go out today, we'll go out tomorrow.
We need to buy some more things, but let me know what the situation is in the city where you live.
So now I will tell you what ingredients you will need to make all these foods. I hope you will understand.
I will tell each of the dishes separately so that you can understand,
and if you have any questions you can comment to me.
Ingredients for braised chicken
6 bone-in skin-on chicken thighs (about 2 1/2 lbs.)
salt as per taste
Freshly ground black pepper
1 tbsp. vegetable oil
2" piece ginger, grated
5 cloves garlic, grated
8 oz. small shallots (peeled and halved, if large)
3/4 c. sake or dry white wine
1 c. low-sodium soy sauce
3/4 c. water
1/4 c. granulated sugar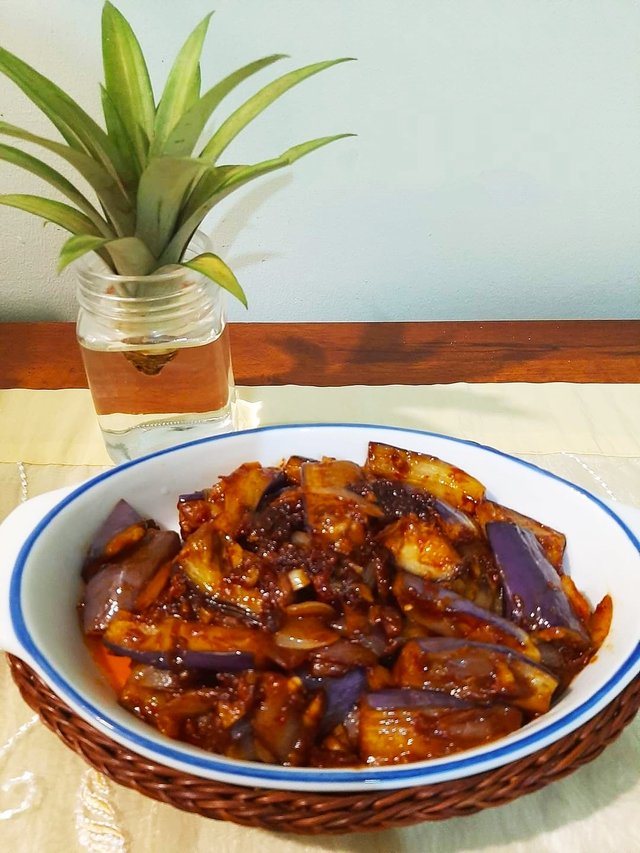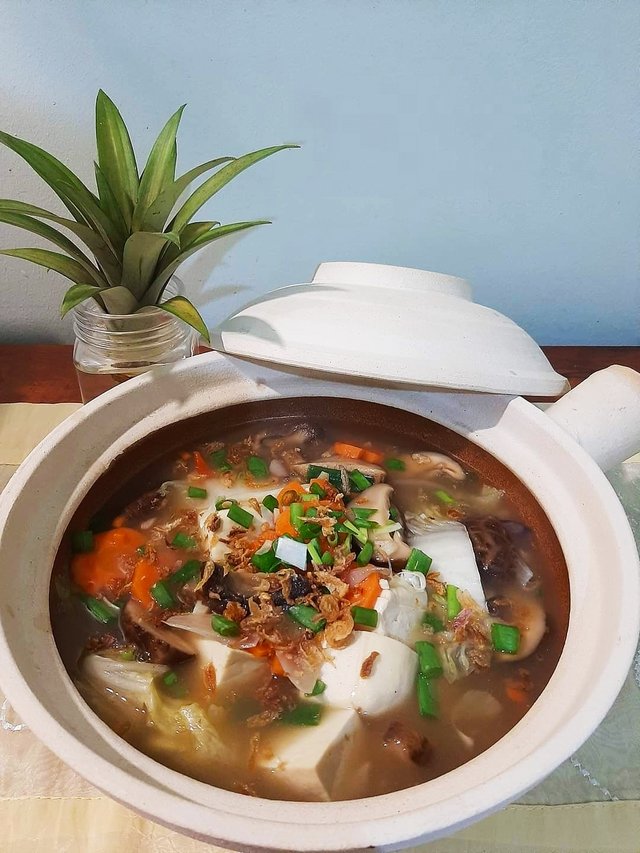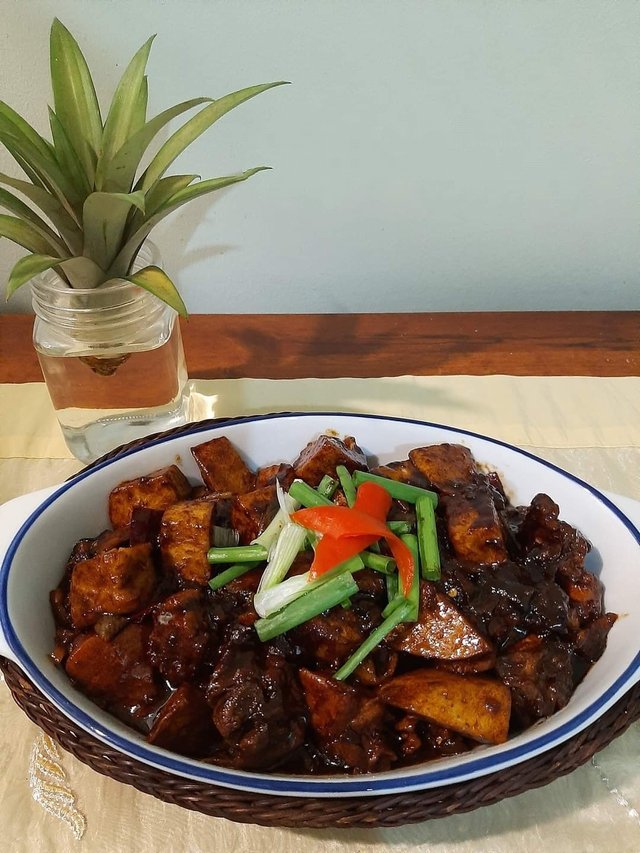 Ingredients for taro in coconut milk
1 pound raw taro root, peeled and cut into 1/2-inch cubes
2 ½ cups coconut milk
¾ cup white sugar
¼ cup palm sugar
½ teaspoon salt
1 cup unsweetened coconut cream
Ingredients for long eggplants
1 1/2 lbs long Eggplant (about 4 x 10 inch eggplants)
2 teaspoons salt
bowl of water
2 tablespoons cornstarch
2–4 tablespoons peanut oil ( or wok oil)
4 cloves garlic, rough chopped
2 teaspoons ginger, finely minced
5–10 dried red chilies
Ingredients for vegetable soup with tofu
1 (12 ounce) package extra-firm, tub-style tofu (fresh bean curd), drained and cut into 3/4-inch cubes
2 tablespoons olive oil
1 teaspoon dried Italian seasoning, crushed
Nonstick cooking spray
2 cups reduced-sodium chicken broth
1 (14.5 ounce) can no-salt-added diced tomatoes with basil, garlic and oregano, undrained
3 cups sliced fresh button mushrooms (8 ounces)
½ cup fresh or frozen peas, thawed
½ cup 1-inch pieces asparagus
½ cup chopped roasted red sweet pepper
⅓ cup oil-packed dried tomatoes, drained and finely chopped
So I told you that you will need ingredients to make every meal. I hope you understand.
You seem to have wondered why I suddenly made so many meals today because you all saw with ,
so much difficulty that I make so little. But from now on you can see that I make a lot of food,
because now they are all at home at noon so I try to make good lunch very well.
I also made a lot of food yesterday. If you haven't seen my post yesterday, you You can see them in my blogs.
I said in one of my posts that I will do some different types of posts where I will discuss a lot of food related things.
I have made two such posts. If you want them, you can see when I will do such posts again.
I will make something that the recipe has already been shared with you that day and I will post another food related post.