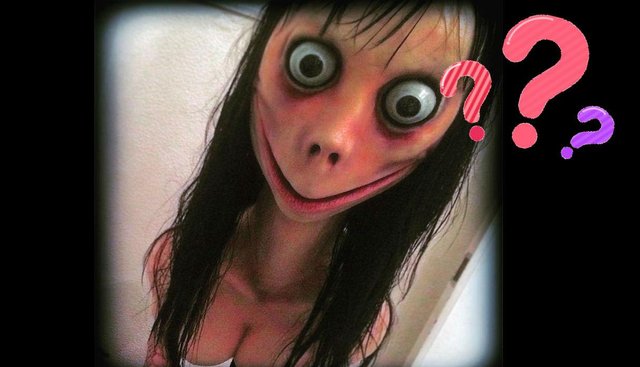 Who is Momo? Or rather, what is it? It is what you all wonder when reading or hearing about this WhatsApp challenge that has quickly become viral on social networks. It is a spooky character that leaves frightening messages to the millions of users of the instant messaging application who contact the alleged cursed phone number.
The picture of Momo's chilling face has generated fear in thousands of teenagers around the world. Even the stories of strange answers that come to WhatsApp have made this strange character more popular.
HOW IS MOMO'S VIRAL BORN?
It was a few days ago that the hideous image of a woman with protruding eyes began to go viral in WhatsApp. The mysterious character was baptized as Momo and was also shared on other networks such as Facebook, Twitter or Instagram.
There were several WhatsApp users who indicated that they received this image with the following statement: "You can not allow Momo to write to you twice in a row, you will not have to be repetitive, you can only fail once, if you fail twice you will disappear from the planet without leaving trace ", says the message attached with the terrifying photo.
Hundreds of young users of WhatsApp began to share screenshots on their social networks to be able to find an answer, without success. The image went viral immediately and even the popular Dross dedicated a video to Momo.
The origin
Momo was born as a joke among some friends in Japan. The terrifying character is nothing more than a peculiar sculpture exhibited in an art gallery in Tokyo.
'Vanilla Gallery' is the art gallery dedicated to exposing the strangest and most colorful sculptures of independent artists in Japan. The now famous Momo sculpture was exhibited in 2016.
In images you can see that Momo has a half body of a woman and legs of a bird and measures about 1 meter in height. There are several photographs of young Japanese people posing next to the sculpture that went viral on WhatsApp as a creepy character.