Yes and so the day broke, we met as friends, talked, laughed, teased, reasoned on business fronts, shared thoughts on life, and we passed so much time together.
---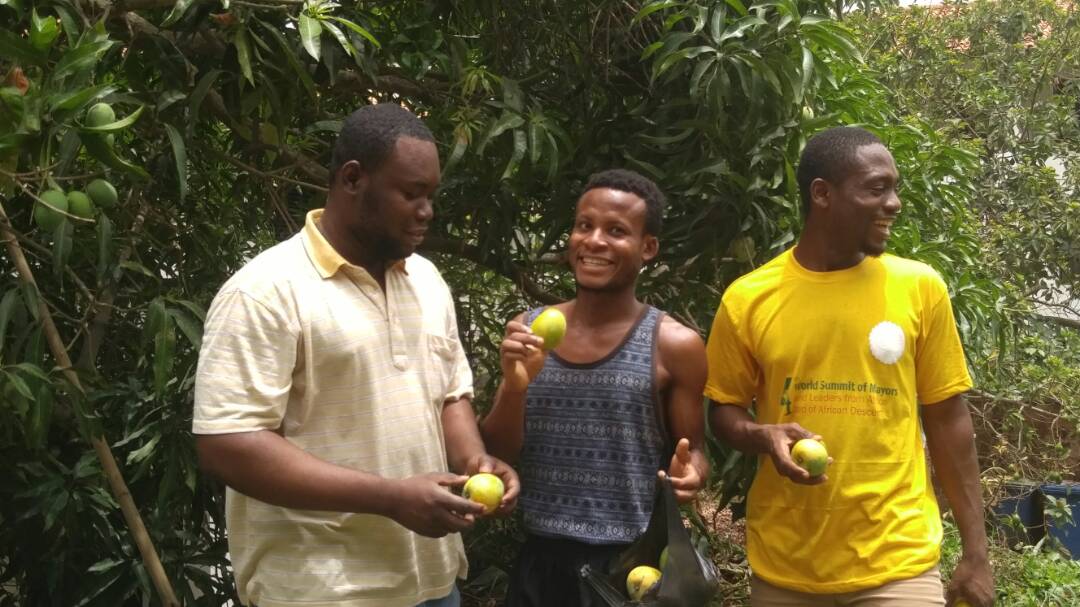 ---
Then came Nature's famous call-to-hunger and you could see s3 boys ay3 wild
(which translates: boys went wild).
And YES! we literally stomped the wild world to grab some fruits off Nature's grip.
---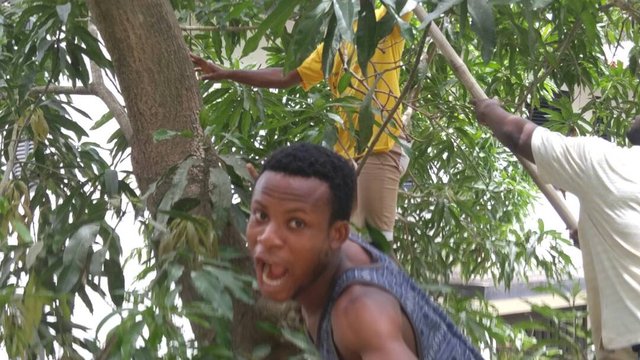 ---
It was all fun and fulfilling as we found some mangoes to not only calm our rumbling tummies, but to quench our thirsts as well with these juicy succulent fruits of the land.
---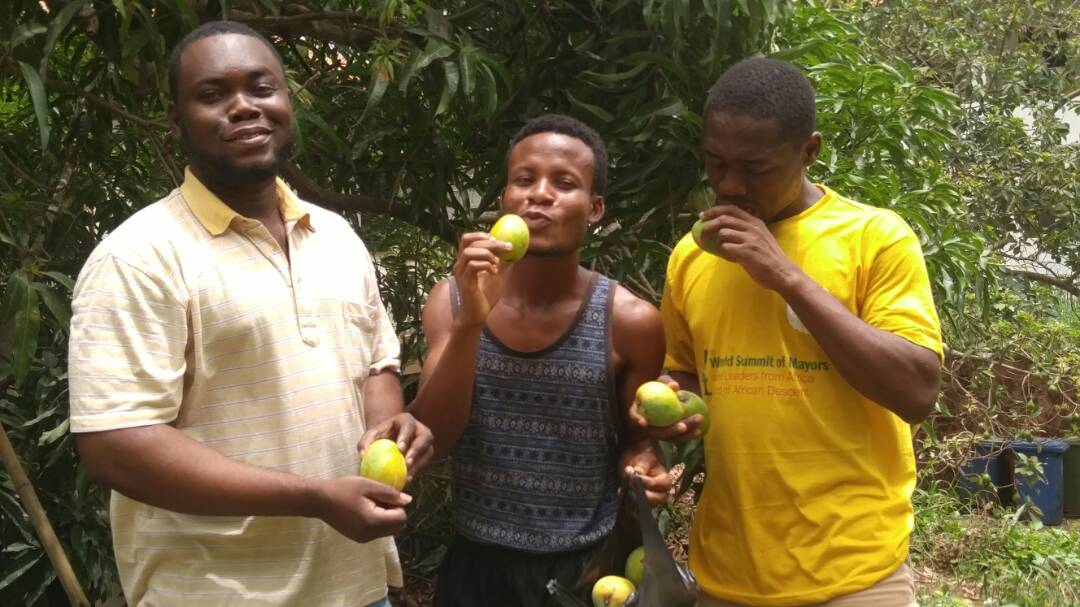 ---
You may be asking who these three steemians are from the left.... @demag in the polo shirt, @bayelgh in the middle with the sleeveless, and @yawgh to the right in the yellow shirt. @anaman did us the singular honor of being our photographer for the day.
---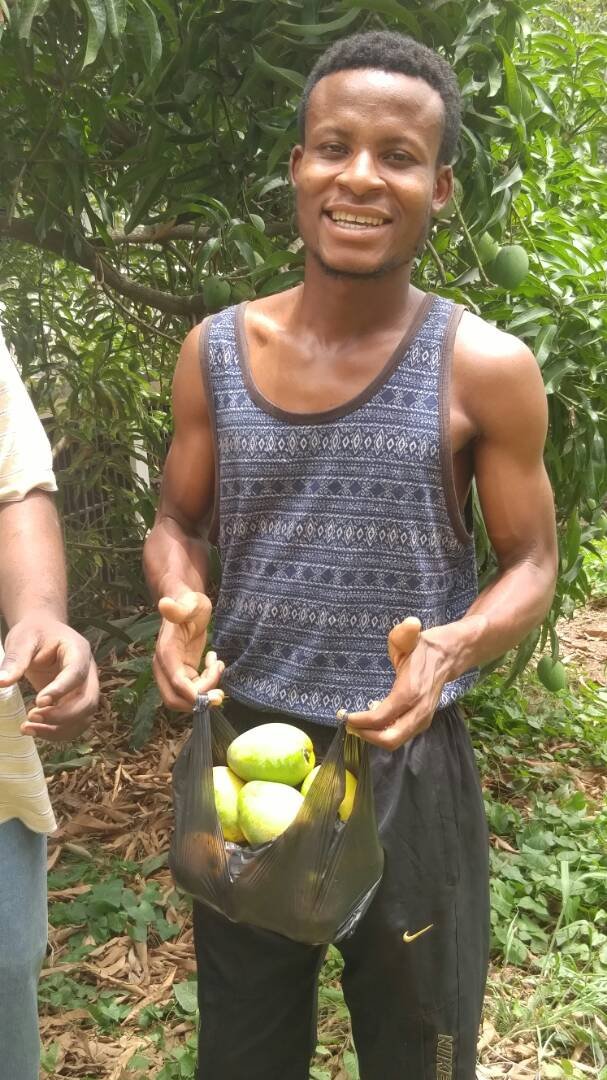 ---
All pictures were taken with LG G4 mobile