To those who are business inclined, you will agree with there are some goals and target you are to meet that you just can't do alone and a need for a strategic partner will arise. Irrespective of the business industry you belong to, an strategic alley on your side will benefit you much more than any other self effort cause it gives you access to a larger range of expertise and resources. No man is an island they say and I personally think that there is no need for any crypto project to try standing as an island irrespective of the uniqueness of your idea. That is why I am glad with how far MOAC has has gone is partnership deals. I will be making a quick list of their recently announced strategic partnership deals but before I do that, let's do this;
What is MOAC?

MOAC is a Blockchain Tech Inc. with a pioneering Multi-Blockchain architecture, that is proposed to addresses the performance and cost issues faced by the existing blockchain systems, including Bitcoin and Ethereum, and also introduce new features that minimize the barrier to entry for developers, users, businesses, and the entirety of the blockchain ecosystem.
How do they plan on achieving this?
The new platform (called by some a next generation blockchain platform. ) will achieve this by using a layered Multi-Blockchain architecture, blockchain sharding, MicroChain Smart Contracts, and Cross-Chain capabilities. The platform's advanced layered Multi-blockchain architecture will increase overall transaction processing speeds up to 100x faster (TPS) than existing blockchain platforms.
(see whitepapper link at the bottom of this post to read more about this exciting project or watch this Video)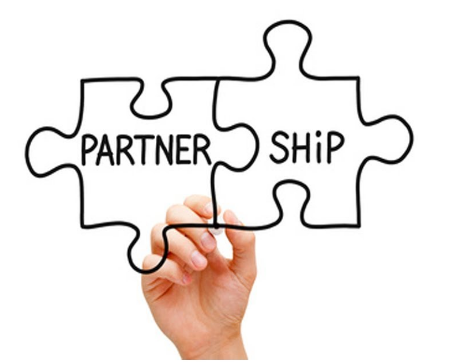 Going through the MOAC whitepaper, you will agree with me that there are a lot of things to be done despite all that has been put in place already. And if we are to put the roadmap time frame into consideration, there arise a need for useful and strategic help that can bring something good and relevant to the project's goal to the table and thus I will be making a quick list of some MOAC's recent partnership deals and how they intend to help or integrate the MOAC technology into their platform.
BOOKMARK SHOPPING PLATFORM
These are the latest to join the list of MOAC partners (as at the time of writing this post). On the 15th of August 2018, there was an official post from the Moac team stating their strategic cooperation with Bookmark Shopping. Although there was no much details as to what achievement this will help MOAC with, but it was stated that the union will bring about the use of MOAC's large scale commercial lower layer technology in verifying data and uploading of user data on the Blockchain Taoke bookmark Shopping platform.
It is a good thing seeing projects trying out this awesome invention already at this its early stage. This shows the level of usefulness of the platform.
(Read more about this partnership deal here)
THE STREET MAKER PARTNER.
On like the previous partnership deal mentioned above in this post, there were some said target that the pairing of Moac, the street maker company and its affiliate Wei'a technology look to meet.
The point that stood out for me about this agrrement was that MOAC's IPFS microchain FileStorm program will be preinstalled on the worldwide network storage system produced by street maker's affiliate company Wei'a. They also have plans of an offline promotion of commercial blockchain application. That's a useful connection if you ask that. Is automatically provides MOAC an avenue to reach all Wei's users.
(Read more about it here)
THE GREEN FINANCE CHAIN PARTNER.
Based on the news posted by the moac team on their medium channel on the 14th of August, we were made to understand that the two companies have decided to work hand in hand as partners in order to be able to achieve their individual goals as well as collective goals. Although there were no clear points as to what the partnership can help them achieve, but one can be rest assured that if not anything, it should help MOAC in their awareness building journey.
(You can read up more of the story here)
There are just a few of the partnership deals signed by MOAC, some other partners are Chuiduobao, IntelliShare etc.
It is now obvious that been called the next generation blockchain platform is not in anyway wrong. Businesses are already settling with that fact and identifying with MOAC already I hope you will find a way to get your business on the MOAC platform too. It is the FUTURE!
Stay up t date with the project latest news using any of the links below.
whitepapper: https://www.moac.io/uploads/MOAC_White_Paper.pdf
Website: https://moac.io/
GitHub: https://github.com/MOACChain/moac-core
Twitter: https://twitter.com/moac_io
Reddit: https://www.reddit.com/r/MOAC/
Medium: https://medium.com/moac
Steemit: https://steemit.com/@moac-official
Telegram(International): https://t.me/moacblockchain
Telegram(Developers): https://t.co/8m3m9RD5ix
YouTube (Event Channel):https://www.youtube.com/channel/UCBU405W7vfOPBicLwW9-QOA
Youtube (Technical Channel) :
https://www.youtube.com/channel/UC_U54wsGNrm_Yivj5bH9i7Q?view_as=subscriber
Facebook: https://www.facebook.com/moacchain/