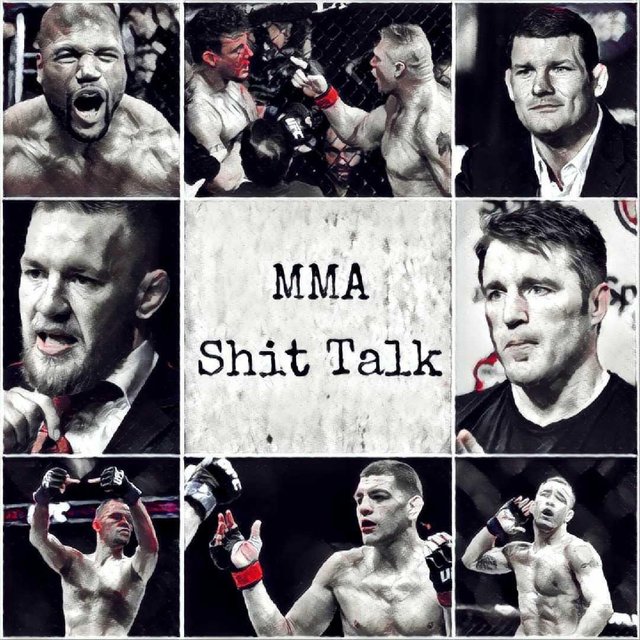 ---
***I share my opinion while talking shit, if you don't like it fine just get outta here, if you like what I have to say and you also like me using the language of uncle Dana and Conor McGregor please upvote, comment and share, thank you people.***
---
Conor is back, I missed him
So about that press conference, lol...I don't even know where to start. I'm not a McGregor fanboy, I believe he should be in jail right now but I'm not gonna lie to you, I motherfucking missed him. I love trash talk and no-one does it better than Conor which is sad because I don't even think he is that good. What I don't understand is why did so many fighters fall far it? Aldo, Alvarez and others were affected by it, I really hope it won't affect Khabib. Anyway I didn't think Khabib did a great job like many believe, Conor did way better, sure Khabib tried and did have a couple of good lines but most of the times was not that entertaining and didn't affect Conor at all but on the other hand Conor did what he always does and probably did succeed at making Khabib angry, I really hope I'm wrong on this coz I want to see the Russian at his best. Oh yeah and fuck Ali, I loved that McGregor called him a terrorist snitch, he is as shady as it gets, fucking scum of the earth, one of the worst figures in MMA. Get him Conor.
Jon Jones is Also Back
So because of a snitching clause Jon Jones is back and I'm so happy. Sure he fought with PEDs in his body and that's wrong but he is the most talented fighter to ever compete in MMA so I just want to see him fight as much as possible. Jon is an idiot and a fuck-up, I don't like the guy at all but hey Jones' haters, fook you, I dislike you even more, how can you fucking wish not to see him fight again. Seriously in every fight we saw him doing different things, he is so talented and unpredictable what kinda fan of MMA are you?
About PEDs, fucking make a super strict rule like you fail a drug test fucking ban the fighter for life. Do that and I'm pretty sure fighters will stop cheating and they'll be way more careful about the supplements they use.
Gustafsson vs Romero?
And for a title? Fuck this shit. Cormier still got the belt and with Jones coming back? And with a guy who is coming from the lighter division? And a guy who doesn't deserve such a sweet chance, that motherfucker is a cheater and missed weight in his last two fights. UFC fuck no. I ain't buying that shit...
Gustafsson please give Conor a call
With Jon Jones eligible to fight, Alexander Gustafsson has been calling him out almost on a daily basis now but goddamn how lame this Swedish guy is. Come on dude, you are shit with words and you are an entitled little bitch, your career is basically built on a loss so just shut up and don't worry about it you'll probably get the fight anyway because the light heavyweight division sucks.
Dana Just Say No Comment
Few days ago when people asked him about Logan Paul, Dana said
"That guy would get murdered here, He would get hurt badly. If I ever let him fight in the UFC, I should be arrested."
What about CM Punk Dana? Funny thing is that he also mentioned CM Punk but with no point whatsoever. Dana you are ridiculous and for the record my money would be on Logan if he fights CM Punk, at least he got some wrestling credentials and he is young...There Dana, just make this fight.
Shut up Poirier
Dustin Poirier is going to fight Nate Diaz and he wants this to be for the 165lb belt.
Dustin no, no, no, no, NO. Why on earth the UFC would do that with you man? Nobody cares about you dude. That championship fight should be something like GSP vs Conor not you against another non top 3 fighter...
Usman who?
"I think I'm high enough to where I'm in a position I don't have to that anymore, I did it for this fight because I want to be the champion [but] they put another guy ahead of me. I've already proved I have what it takes to be the champion, I'm right there."
Kamaru Usman said that shit, how delusional...anyway stealing from Conor, who the fook is this guy? You beat an old Damian Maia and now you think you are worth shit? You ain't nobody, shut up and just be ready.
Covington please stop
So Covington got dirt on Woodley, talked shit about Conor, and bashed Woodley again and apparently all doctors in the world.
When is this idiot going to shut the fuck up? I'm not even reading what he has to say anymore...Colby fuck you, you ain't going nowhere with your trash talk. Once Woodley beat the shit out of you nobody is going to care about you. Please people don't ever buy a PPV with this scum in it.
Rest in Peace Kid
Kid Yamamoto died of cancer last week, may him rest in peace.
---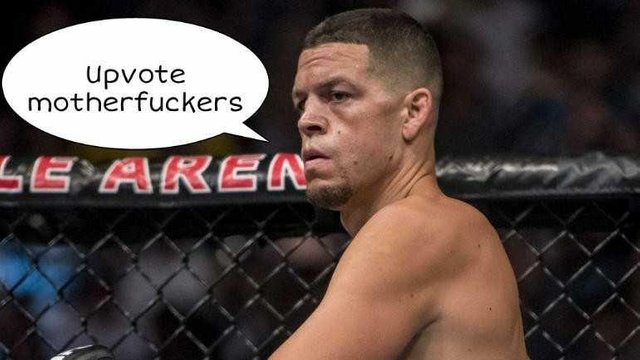 For my recent MMA posts