MMA Shit Talk #6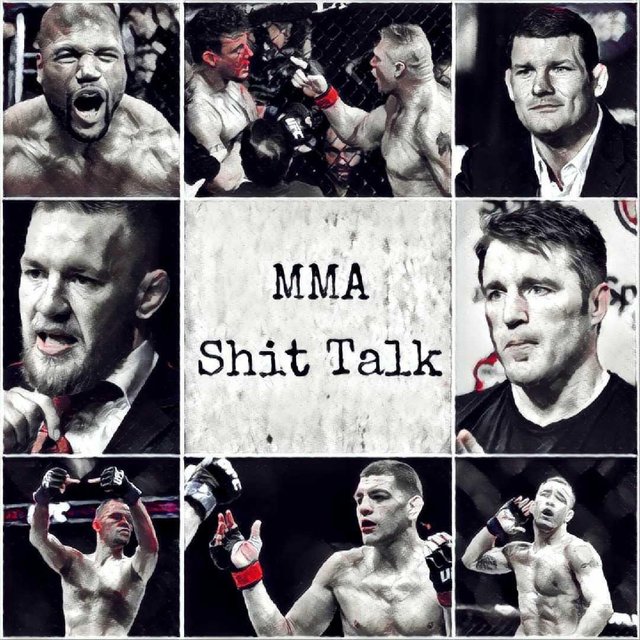 ---
***I share my opinion while talking shit, if you don't like it fine just get outta here, if you like what I have to say and you also like me using the language of uncle Dana please upvote, comment and share, thank you people.***
---
### [Woodley won't fight Usman on Short Notice](
https://www.bloodyelbow.com/2018/8/27/17789096/ufc-228-tyron-woodley-kamaru-usman-darren-till-weight-notice-mma-news
) ![image](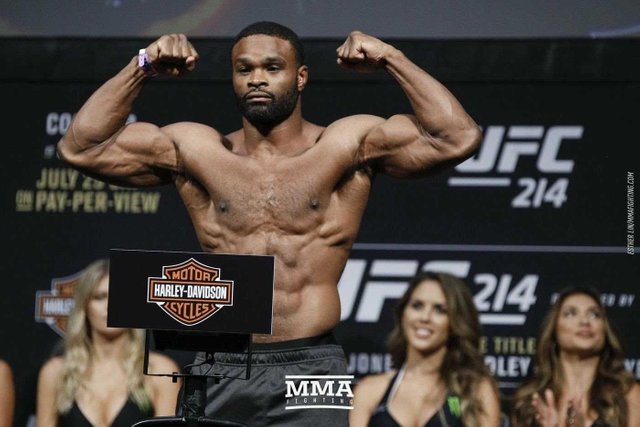 ) *Esther Lin, MMA Fighting*
I really don't like the guy but I can't blame him, why risking losing his belt to fight Usman on a day notice. At the same time I love fighters like McGregor or Khabib that give 0 fuck about who the opponent is, they'll fight anyone, anywhere, anytime. Woodley is an athlete, those guys are warriors...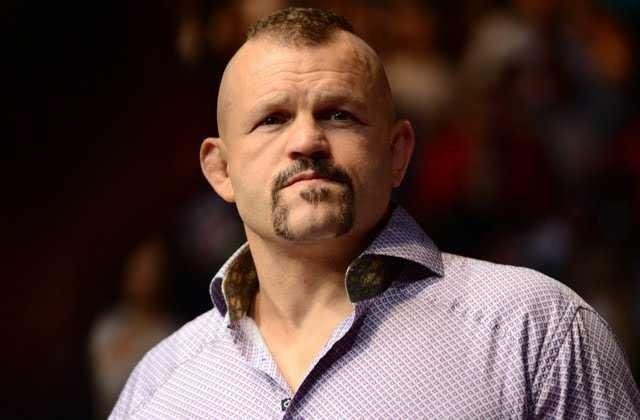 MMAjunkie
Oh my god, fuck this...I would literally pay not to watch this. Why would anyone pay for it ??? Liddell retired a billion years ago after getting brutally knocked out thee times, who the fuck wants him back???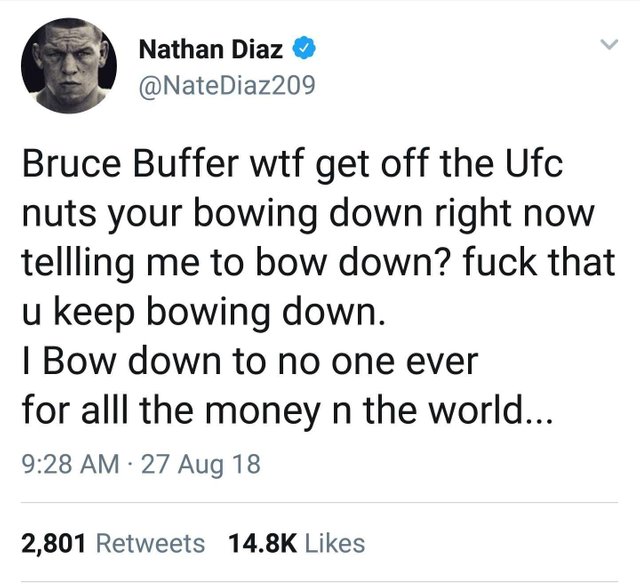 So Bruce Buffer is a little company bitch, well we already knew that. Telling Nate to bow down to Dana every time? What the fuck was that? Anyway talking shit is one of the best things Nate can do so no need to help him here 😂😂😂. After Nate's response Buffer kept digging and came back with 'I meant respect' and bla bla bla some stupid shit...Fuck you Buffer and now that I'm at it, why is this excuse of a human being a millionaire for just fucking announcing fights? I'll never get it...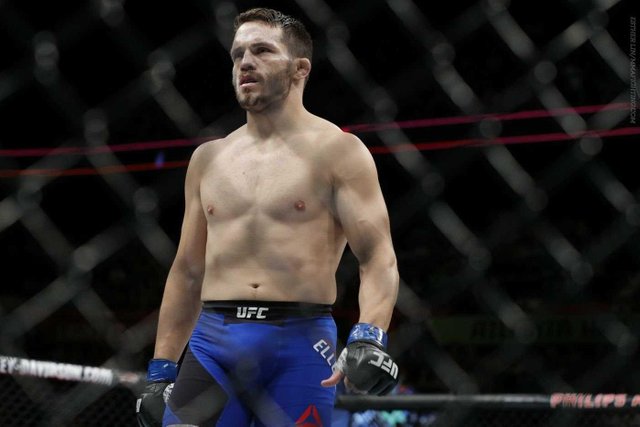 Esther Lin, MMA Fighting
You had a good run in 2010-11, you did knockout arguably the second best welterweight at the time, too bad that you never had the opportunity to fight for the title...Good luck.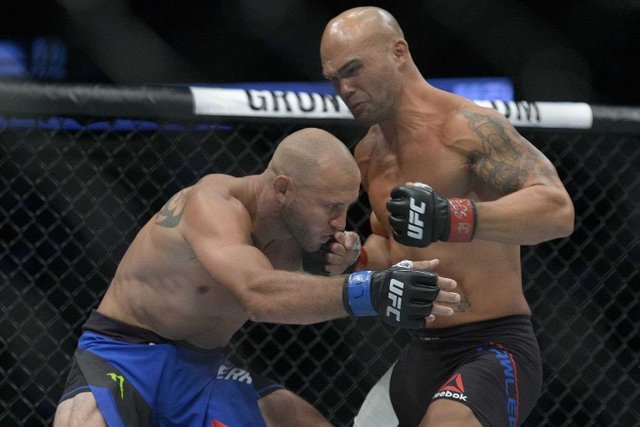 Gary A. Vasquez-USA TODAY Sports
It looks great on paper and I can't wait to see this fight, I've been wanting to see this since 2015, let's fucking hope Wonderboy engages because if he doesn't it's going to be a boring decision win for him...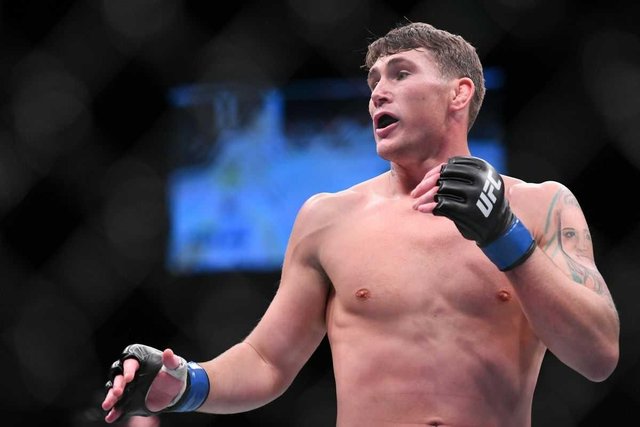 Per Haljestam-USA TODAY Sports
You missed weight but you still getting a title shot so we have all the rights to talk about your weight issues. You on the other hand have no right getting mad at us and telling us "fuck you"...I dislike Woodley so much, I can't believe I'll be rooting for him...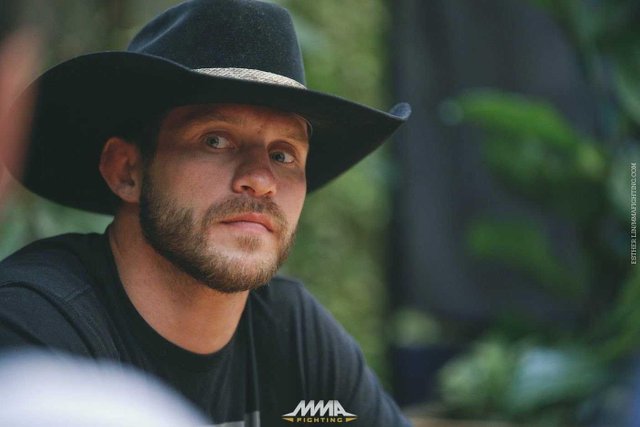 Esther Lin, MMA Fighting
An idiot little bitch and an asshole little bitch. Yawning...Why can't people stay classy???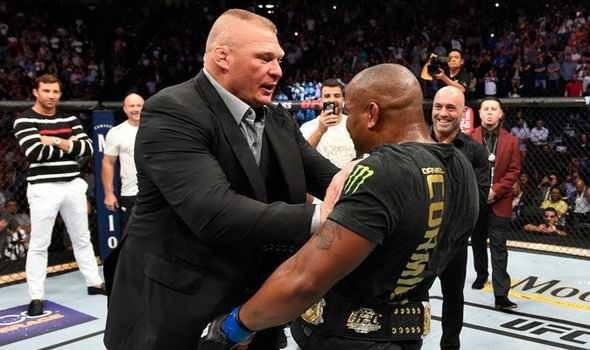 getty
You ain't defending shit at light heavyweight. Right after destroying Lesnar you are going to feel even better about fighting at heavyweight. One more thing...
"Honestly, I am a heavyweight. I weigh 245 pounds, normally. But then I cut down to 205 whenever I fight 205, so I lose 40 pounds to fight in that weight class."
Honestly? No you ain't no heavyweight you are just a guy who can't handle a proper diet all year round. Fucking take a look at that picture, Brock is twice your size and dude you are even small at light heavyweight, if you stopped eating fried chicken and all the shit you eat when you are not preparing for a fight you could even fight at middleweight...fuck outta here...
Enough with those fake belts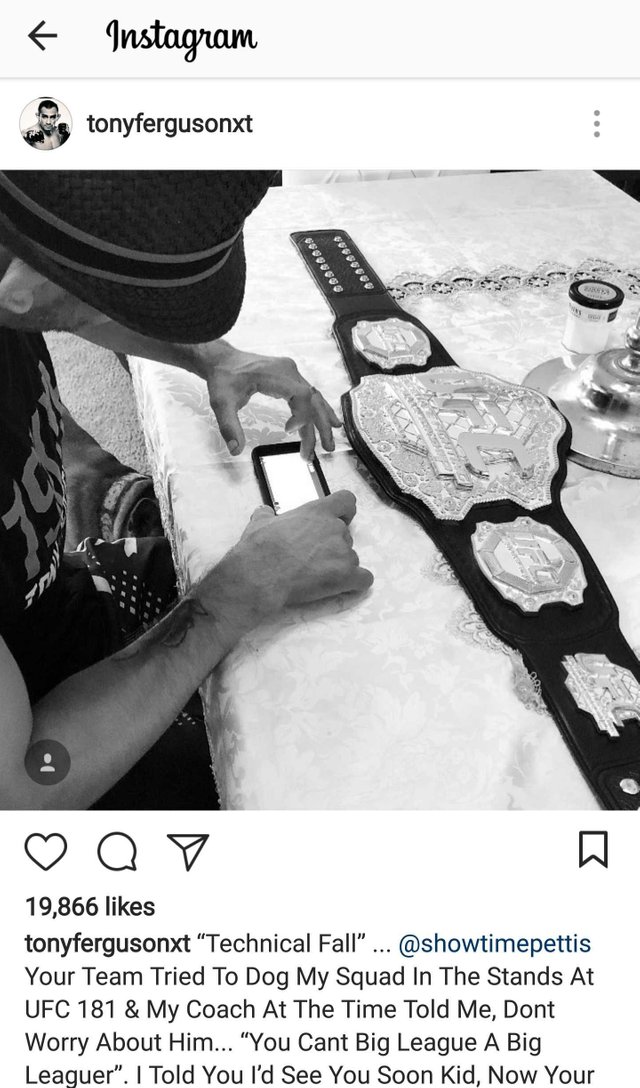 I'm so tired of fighters walking around with an interim belt thinking and acting like they are a world champion. You are not, that's why it's called interim and that's why the UFC never actually cared about it. Fucking stop, nobody cares about your fake belt, go win a real one and leave your toy at home.
Floyd vs Conor has been a year already?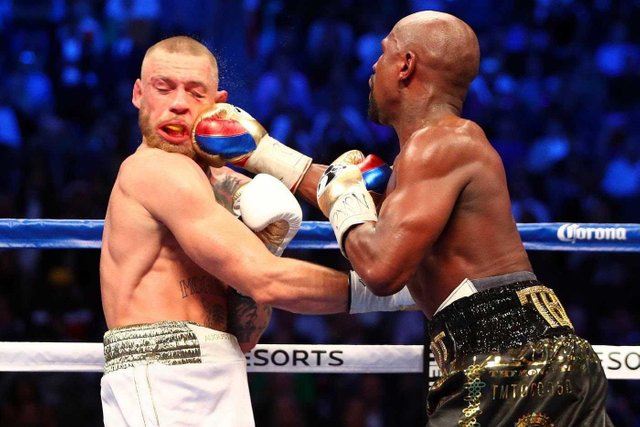 Mark J. Rebilas-USA TODAY Sports
So fucking what? All those MMA websites writing articles about it...what the fuck is wrong with you? That fight was awful, and it shouldn't have been done in the first place, can't believe motherfuckers were so excited about it, dumbasses...you made two assholes even richer. I'm OK with them making money doing what they are best at but not with that freak show.
Anyway can't believe that people still write about it, that should be forgotten not remembered...
---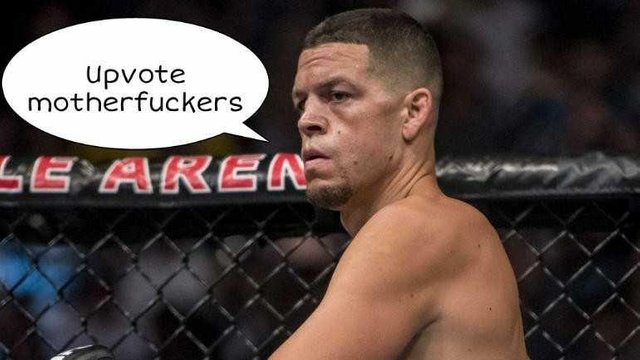 For my recent MMA posts