Amanda Nunes is not the GOAT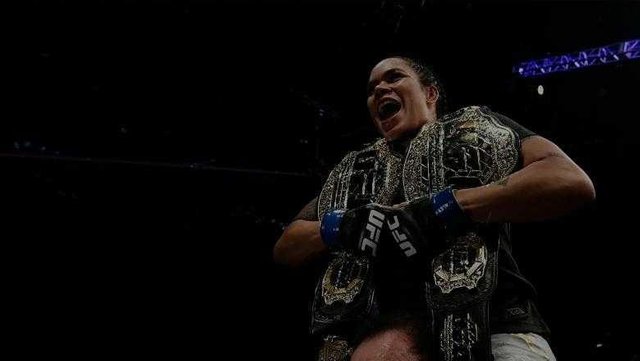 >quoteUFC.com
Amanda Nunes destroyed Cyborg last week and all the MMA community is calling her the GOAT of female MMA...
Why do I disagree?
Alright so, her record is 17-4 (got finished 3 times) undefeated for 4 years with 8 fight winning streak beating top fighters, defended her belt three times and won a second belt in her last fight. Sure it's an awesome resume and her accomplishments are definitely HOF worthy but there is another fighter who I believe still deserve to be considered the GOAT.
Who?
You guessed it right, the fighter she just destroyed, Cris Cyborg. I'm no fan of Cyborg, I actually always disliked her but what's right is right. Her record is 20-2 and went undefeated for over 10 years, destroying most of her opponents (17 KOs) not always beating the best competition but she definitely beat many awesome fighters too.
I'd consider Amanda Nunes the GOAT if she keeps winning for another 2-3 years but for now the GOAT is still Cris Cyborg. Amanda had three amazing years (2016-2018) where she beat the likes of Ronda Rousey, Miesha Tate, Valentina Shevchenko and Cris Cyborg but three years are not enough to be considered the GOAT, Mauricio Shogun Rua also had three amazing years where he beat many elite fighters and won the most competitive MMA tournament ever but he was never considered a GOAT so, sorry Amanda, Cris still deserves that title.