7/13/19, Women's Bantamweight, 135 pounds
De Randamie is a great striker I suppose but I get the vibes maybe she's a bit of a hype train. She's beaten game opponents. But I can't help but remember those extra punches she threw past the bell at Holly Holm, and her refusal to fight Cyborg I found a bit cowardly. I can't help but think she picks and chooses her opponents. I understand you want good matchups but still. She could be underestimating Ladd. Ladd is a young, very physical fighter at times. Pretty well-rounded, but I personally believe her strength is grappling.
Ladd definitely puts everything into her fights, gives it her all.
Hard to say who wins this fight it's up in the air for me. Gun to my head I suppose I pick Ladd.
---HOW IT WENT DOWN↓---
Well that fight was strange. I found it to be maybe a bit early.
Less than 20 seconds in Ladd gets dropped with a nice punch to the chin, Ladd didn't seem to be out fully but it was a very good shot. It appeared that Ladd was trying to play defense in my opinion before Herb Dean stepped between the ladies.
Weird anticlimactic fight especially for a main event.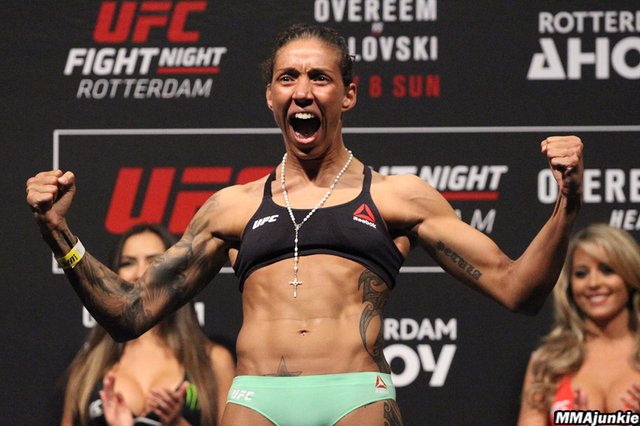 Source