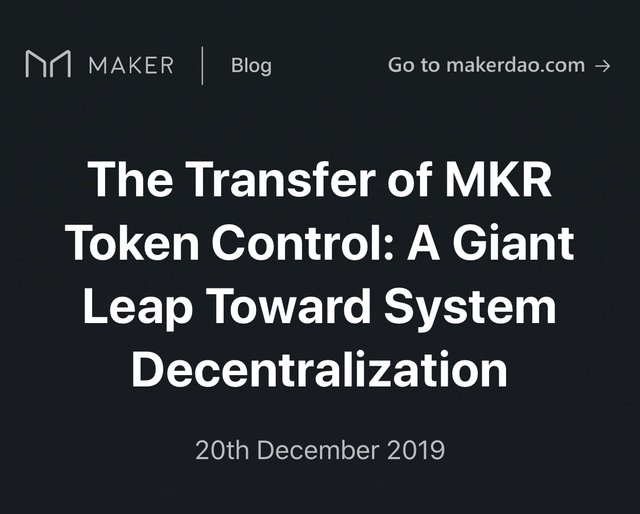 Maker has triggered the next step to give full control of the system to itself.
You can read about it here: https://blog.makerdao.com/transfer-of-mkr-token-control-a-giant-leap-toward-system-decentralization/
This is critical.
DAI is the only stablecoin that is has the security properties of decentralization. But so far some security risk exist such as the foundation having much control and too much centralized token holders.
This however is a huge step forward and very important for MKR, Ethereum and crypto overall.
Things are moving in the right direction