:: Mixin Network :: New Generation Transaction Network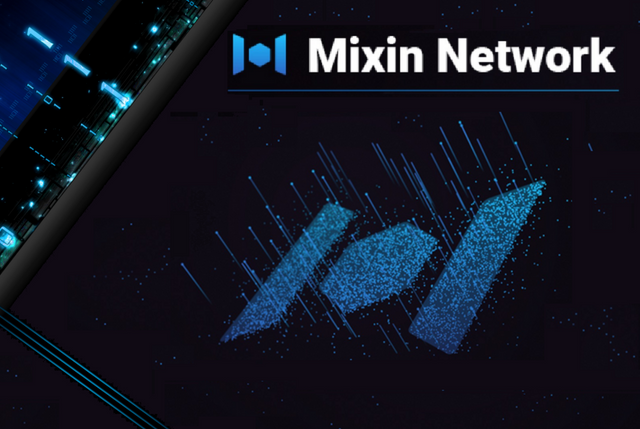 ---
Mixin is the next generation in cryptocurrency networking
The Mixin network is bridging cryptocurrency blockchains together on an easy to use and secure platform for the everyday common person to become involved.
This powerful network connects major blockchains like bitcoin, Eth, and Eos in one location with wallet support for transaction ease across thousands of cryptocurrencies. At the current level of development, 12 major blockchains have been integrated into the network with the expectation that all major cryptocurrencies will become supported along with smart contract creation and support.
Along with multi-currency support, the Mixin Network provides lightning fast transactions and near instant confirmations with un-matched security to create one of the most powerful blockchain networks available.
Mixin Introduction Video
---
Current Problems with Cryptocurrency and Blockchains
Great blockchain projects have erupted over the previous few years that are attempting to address the shortcomings surrounding Bitcoin. Although many of these projects provide unique and valuable solutions, interoperability between blockchains is currently a massive barrier to mass adoption and world-wide integration.
Users are forced to own and operate multiple wallets where-as the blockchains themselves are separate islands within the crypto realm.
Being able to easily connect and operate within multiple blockchains is essential for blockchains to experience growth
Another common drawback with cryptocurrencies is transaction speed and fees. This was something everyone realized early this year when there was a massive influx of new users. Many blockchains became bloated, where transaction confirmations took rediculous amounts of time and fees skyrocketed to use the network.
Mixin is Providing the Solution to Blockchain Interoperability
By connecting blockchains and cryptocurrencies in a secure, easy to use network - cross-chain development and modern financial adoption can be pursued.
---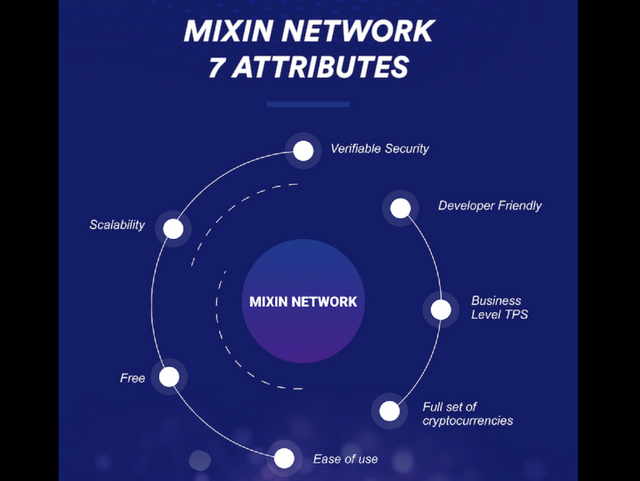 ---
Mixin Messenger Dapp
The first Decentralized Application (Dapp) built on the Mixin Network is a messenger + wallet interface built with state of the art encryption technologies and security protocols. This messenger not only allow you to privately communicate with anyone within the network but also provides wallet and transaction features for major cryptocurrencies such as BTC, ETH, XRP, BCH, +++ many more. One Application for many blockchain wallets not only provides the convenience of crypto storage but is also more secure than holding many private keys.
Mixin Messenger Dapp is available for IOS and Andriod
Google Play: https://play.google.com/store/apps/details?id=one.mixin.messenger
Apple Store: https://itunes.apple.com/app/mixin/id1322324266
Ocean One Exchange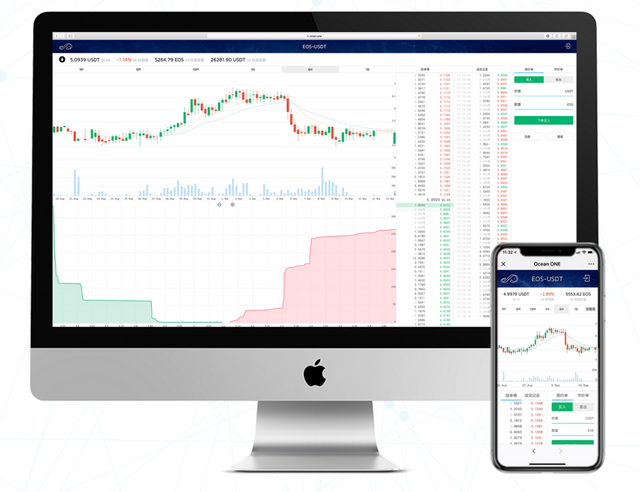 Ocean One is a Decentralized Exchange built on the Mixin Network with the ability to provide a user experience similar to a centralized exchange.
Low transaction fees
Myriad of Cryptocurrency pairs
Fast trade settlements and transactions
Un-paralleled security
Visit the decentralized exchange and begin trading now: https://ocean.one/
Vitalik Buterin said it best
Decentralized exchanges are the future in trading
---
Mixin [XIN] can be found on CoinMarketCap near the Top-100
---
Mixin Testnet
After a successful development phase the testnet is available.
---
Additional Investor Information
Website: https://mixin.one/
Whitepaper: https://mixin.one/assets/Mixin-Draft-2018-07-01.pdf
Mixon Messenger: https://mixin.one/messenger
Ocean.One Exchange: https://ocean.one/
BitcoinTalk [ann]: https://bitcointalk.org/index.php?topic=5048498.0
Social Links
Twitter: https://twitter.com/Mixin_Network
Medium: https://medium.com/mixinnetwork
Reddit: https://www.reddit.com/r/mixin
YouTube: https://www.youtube.com/channel/UCg67cC-GO8wNEOdgGH5IRew
---

---
---
BitcoinTalk user: Mr.Ease
User link: https://bitcointalk.org/index.php?action=profile;u=803528
Eth Address: 0xfd797888c66DfEbf7bA5A6927a50F2F75Ad7175e
Mixin Id: 37200232
Follow Me for Upcoming Token Sale Information