Mixin is gonna destroy the borders between blockchains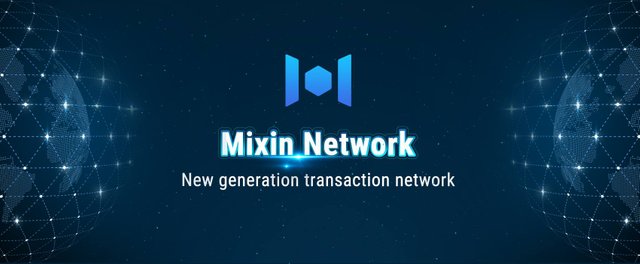 We need more flexibility
Have you ever been at currency exchange? Of course, you have! Do you remember how easy it was? You had just gave some money in one currency and get some more money in other currency, As simple as that. There is also a chance that you have used online banking to perform this transaction. In this case, the entire process may take several taps on your smartphone only. Unfortunately, when you want to things in cryptocurrency world to become as simple as they were described in this example, you need to do your best to support Mixin. However, first you need to understand what is Mixin, what problems will it solve and why is it better that thousands of other similar solutions. Let's go!
Mixin is a Kernel. In the same time, when other solutions want to build simple ecosystem in fastest way to get as many profits as possible, Mixin has one straight goal: creation of stable ecosystem for interblockchain communication. Mixin will be popular and useful even years after, because it is not bounded to any particular blockchain. Raiden network is great and it improves transactions, but when Bitcoin blockchain will not be as demanded as today, Raiden will become useless, unless it will not expand to other blockchain. 
So Mixin is the core, which is surrounded by many Mixin Domain. Every Mixin domain represents certain getaway, so Mixin could be connected to the blockhcain that will appear in future with ease. It means that price of Mixin token will not be attached to any of existing blockchains. Every Mixin Domain may have several extensions, such as smart contracts or applications that are build on the top of these Mixin Domains. As far as we understand, with the help of Mixin Kernel it would be possible to perform smart contracts, where parties use cryptocurrencies, which are based on different blockchains. It should be a revolution!
Solved problems
When you know what Mixin is capable of, it should be easy for you to understand what kind of issues is it able to solve. Before the Mixin, you needed to create internal wallet on every exchange, wait years for the transaction to be performed and worry a lot, because your money could not be safe on external wallets, because you have no direct access to them. Just remember what has happened to people, who used exchange, which managed to lost 65 million worth tokens. 
Mixin will help us all to say our goodbyes to all the intermediaries that earn money for nothing just because there were no direct way of interaction between cryptocurrencies and different blokchains. We had to pay twice for every transaction, fees were enormous and all these money were withdrawn by exchange owners to the external market. Don't you think that such strategy is responsible for current state of things on cryptocurrency market? We consider that it is. However, Mixin is still capable of making the situation better, so you should invest it right now, before it is too late! 
Website: https://mixin.one/
Whitepaper: https://mixin.one/assets/Mixin-Draft-2018-07-01.pdf
Telegram: https://t.me/MixinCommunity 
Author - https://bitcointalk.org/index.php?action=profile;u=1432305