Mixin: affordable network requirements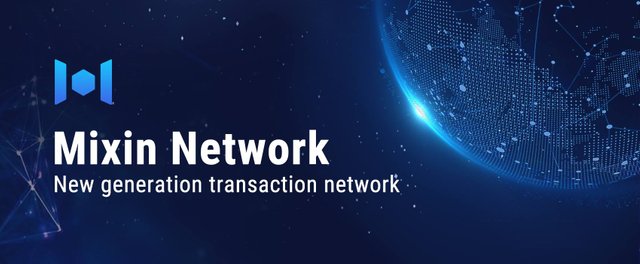 Implementing decentralization
Why all the automated solutions are so expensive? How many times have you come across this question in your mind? When I had been just starting trying to understand all the tricks of blockchain and cryptocurrency world, there were thousands of different projects, which tried to attract investments and convince all the investors that implementing of automation in certain field may improve the efficiency of the entire process. 
It was strange for me, because most of the projects, where it was needed to implement automation into the projects that seemed already automated to me, and, according to the speed of fund attraction, I was not the only one, who was not able to understand it. Some of projects did not managed to reach soft cap just because investors do not understand the sole purpose of the project. Nobody explained it to me, so it required some time to understand what is the reason. Moreover, this reason made me to invest in huge amount of project, but Mixin seems to be the most prospect among them. 
Mixin team attracted my attention by ability of seeing the core of the problem. The problems within the field of automation usually remain unchanged, because most of teams try to solve them by existing solutions. I mean solution that already exist in offchain world. It is pretty obvious that most of such attempts have no single chance to make anything better, but people kept on investing them for some reason. Today, when the era of ICO is ending and it is buried thousands of projects, we need to pay attention to stable and demanded altcoins, so Mixin native tokens seems to me the most reliable one. 
It is all about miners
First off, you should understand that there are several ways of automation of one single process. All of them may differ by approach, but it is 100% chance that company, which need automation of certain process, will choose the option with the best correlation of price and quality. That is why most of decentralized solutions are not so popular nowadays. There are significantly cheaper than centralized opponents, but they experience lack of stability or they are not widely recognized. The second problems is easy to be solved: all you need is to find target audience and do your best to attract more users. The first problem is much more difficult to handle with, because it is connected with both amount of miners and amount of active nodes. 
Now you should understand, why most of decentralized projects will never become popular: they are not attractive for miners, so they are not able to maintain effective network to handle with users tasks. There are two approaches for solving it: increasing the payments for miners (which could not work in most cases, because there is always somebody, who is able to offer more) or making a network, which is able to remain efficient even with low amount of active nodes. Mixin team choose the second option and you may read WP to find out about all benefits of such approach. 
Website: https://mixin.one/
Whitepaper: https://mixin.one/assets/Mixin-Draft-2018-07-01.pdf
Telegram: https://t.me/MixinCommunity 
Author - https://bitcointalk.org/index.php?action=profile;u=1432305