She Really Dug His Vibe 🌀🌀🌀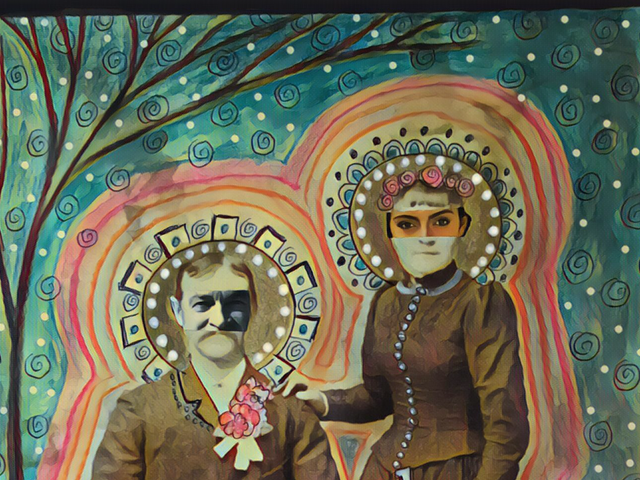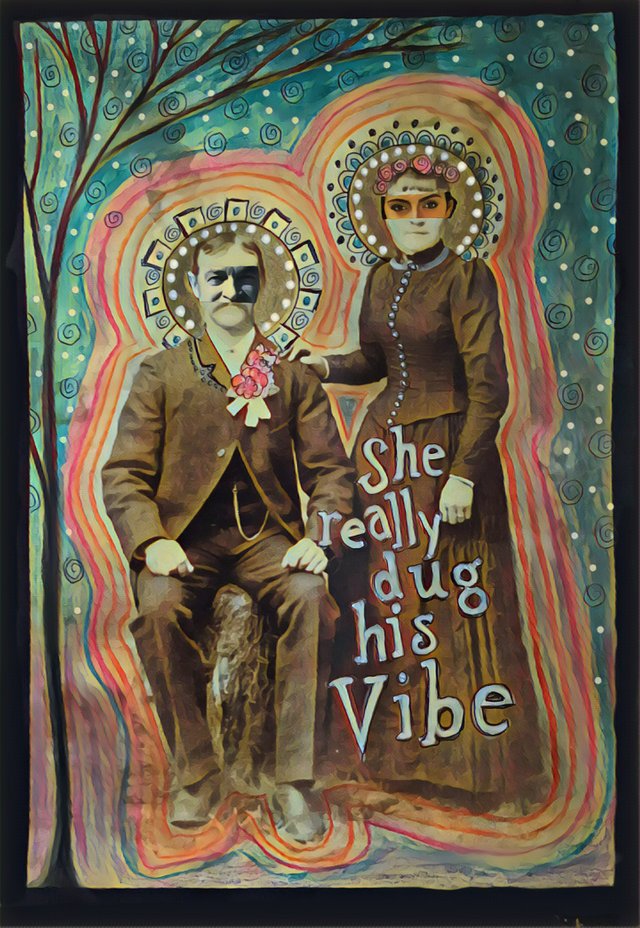 I have this vintage photo of a couple who apparently just got married. I have no idea who they were, but they seem to be deeply in love. I scanned and printed the picture and set to work with pens and colored pencils. Then I photographed it and added some details in my Procreate app and asome filters with the Prisma app.
I always do a few versions...that's why my iCloud is stuffed full of photos.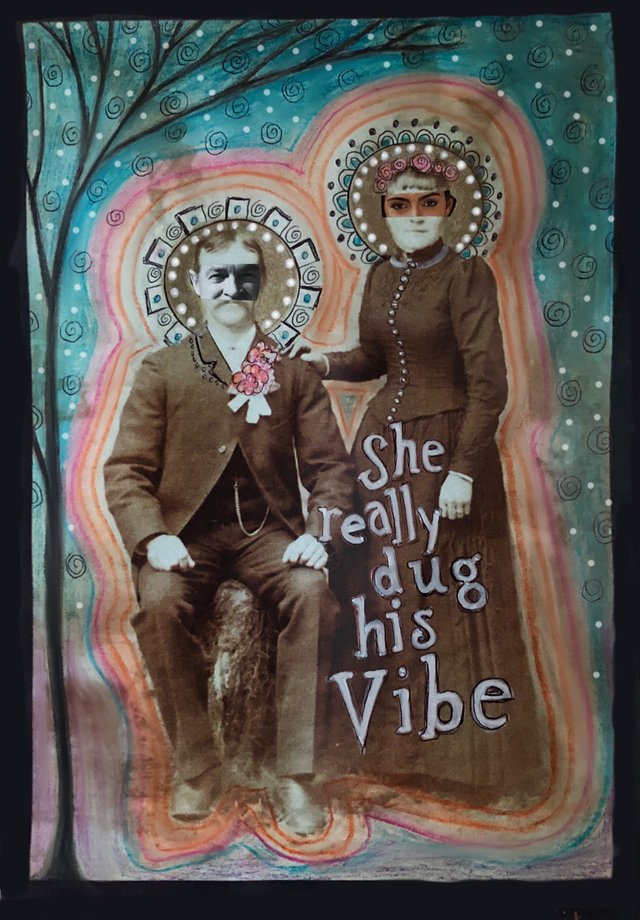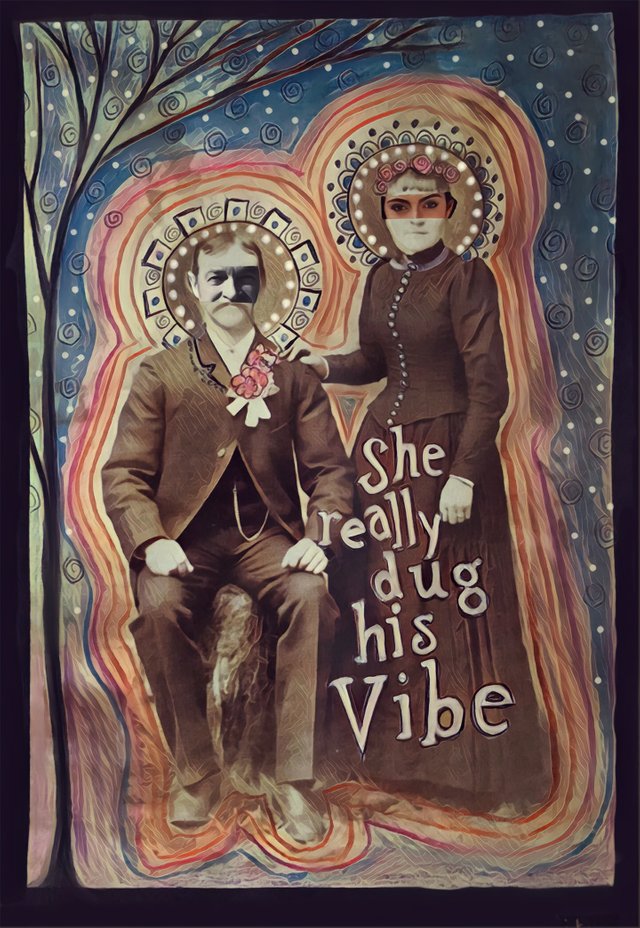 Thanks for stopping by!