Mithril Roadmap 2018–2019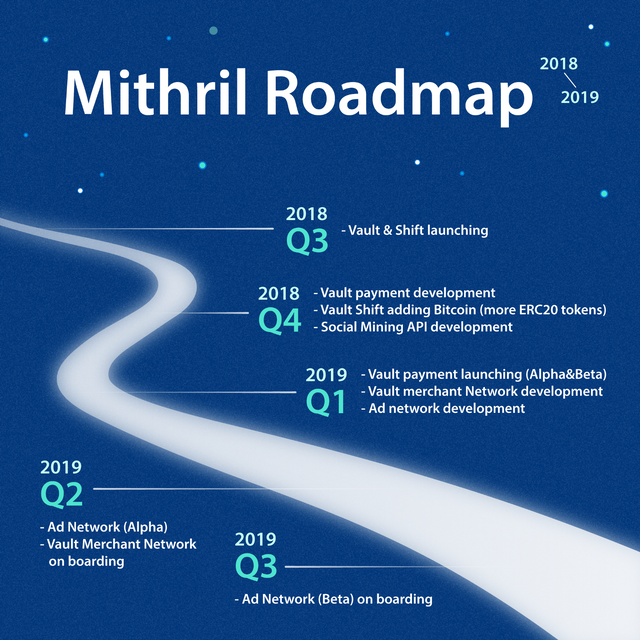 Mithril reveals its roadmap — Here is a sneak peek of Mithril's plan for the future:
In light of the popularity of Vault's latest feature "Shift", Mithril will support the exchange of MITH tokens with Bitcoin, as well as other ERC20 tokens in Q4, in addition to Ether now.
Mithril kicked off in 2018, and will leap forward in 2019, as it introduces MITH Payments and the Mithril Ad Network in H1 2019.
Payments is the next big thing for Mithril. While building strategic partnerships, Mithril is also developing APIs to connect with different payment networks and companies to facilitate payment. When "MITH Payment" comes live, it will dramatically advance the circulation of MITH tokens.
Mithril Ad Network serves as a network for companies to gain access the millions of users on the Mithril network through advertisements, and for users to promote their content. The unique social regenerative model of Mithril allows content creators to invest MITH tokens rewarded from social mining, back into the ad network to reach an even larger audience!
Stay tuned to find out more about our developments, partnerships and joint programs!