I am on a social media app called Mithril. I don't think it can ever beat Steemit because it has different functions. It's more of like Snapchat or My Day feature of Messenger.
I already experienced cashing out twice from the platform. Withdrawing for the first time has never been easy. It's more of experimental. During mu first withdrawal, I transferred my Mith to imToken. I have no idea about withdrawing it yet, then I learned from a good friend that Mithril can be transferred to OKEx. I immediately downloaded the app version, then transferred my Mith to OKEx. Withdrawing on OKEx is not at all easy. I have to trade it to Ethereum so I can transfer it to coins.ph. I researched about how to trade Mith to Eth. After successfully exchanging my Mith to Ethereum, I transferred it to coins.ph. However, the charge is 1/3 of the amount I transferred.
On my second withdrawal, I sent directly my Mith from Mithvault to OKEx. It's easier than my first time, but one thing I forgot to do is shifting on Mithvault. If only I realized earlier, then I could've avoided the huge charge from OKEx.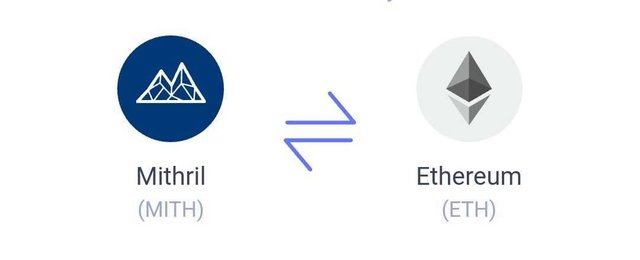 The shifting feature on Mithvault
Shifting is a new feature on Mithvault. There you can exchange your earned Mithril coins to Ethereum. Yeah, it's becoming like Blocktrades.
First, you should connect your Lit account to Mithvault. Go to the settings on Lit app, and look for Mithvault. You must create an account on mithvault.io to be able to do so.

After creating an account as well as setting up fund password, you have to wait for 24 hours before you can withdraw.

After 24 hours, you can finally make withdrawal. Login to Mithvault. Choose Shift at the menu above the page then you will be brought to the Shift page.

As you reached the Shift page, inputbthe amount you want to shift, then hit the Start Shifting button.

To start withdrawing, go to Funds, then choose Withdraw. Go to your wallet, in the Philippines, coins.ph. Copy your Ethereum address.

Paste your Ethereum address, the amount you will withdraw then your fund password, then next. Eventually, it will lead you to finalize withdrawal.
So simple! Hope the tutorial somehow helped.


Please support @surpassinggoogle as a witness by voting him at https://steemit.com/~witnesses and type in "steemgigs" at the first search box.

You can also give him witness voting decisions on your behalf, visit https://steemit.com/~witnesses again and type in "surpassinggoogle" in the second box as a proxy.

Please support his project as well, which is @teardrops Smart Media Token.
---
Do support @steemph, @bayanihan, and @sawasdeethailand curation teams. Huge thanks to sir @bobbylee, and @hr1.

Do you use eSteem?
eSteem is a Mobile📱& PC💻 app. for Steem with great features. Also, you get Incentives posting through eSteem apps.
eSteem Spotlight; eSteem provides rewards for it top users in Leader Board with most Posts, Comments and Highest Earners.
---

Please vote
for @good-karma as a witness.








Thanks to @saskia, @bearone, @quochuy, @steemitachievers, @phantum04 for the footers