Introducing Widget Link on Mint Club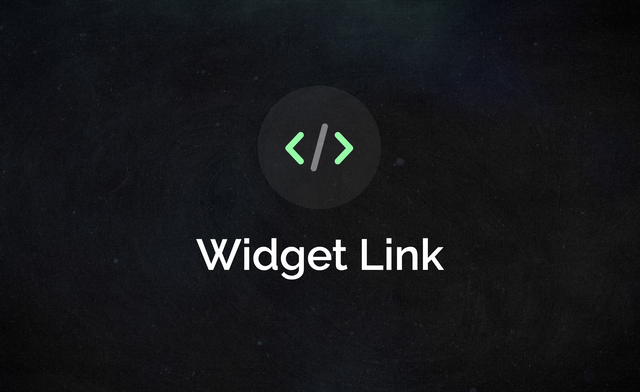 The mission of Mint Club is to create a place where anyone with an idea can create a token economy even if they have no coding skills. Today, we're excited to introduce the new feature called Widget Link.
Widget Link - A special link that displays only the token features that you design
When you run your token, you may need a specific link to transfer your tokens to someone else, buy/sell your tokens, check the price of your token price, or promote/share your tokens with someone else. Sending the link to the general Mint.club website may not be a good idea because they can be distracted by other information on the website or they may be bounced out due to the potential further steps to do.
Now, you can create a widget link that ONLY shows the necessary features of your tokens to target your own users/customers/fans, etc.
How to create the widget link
Connect your wallet > click your wallet tab > click the Create Widget button


Choose a token and feature that you want to create. There are three features currently - Price ticker, Transfer token, and Buy/Sell.


Set the default parameters that you need. For example, you can set a default wallet address or the amount of tokens to send. If you don't set any parameters, the widget will allow users to input their own information.


Done! You can use the link in any place like your website, blog, chat group, etc.

(Created link --> https://mint.club/widget/transfer/GRANT?amt=50&to=0xF6B02237E1EEe17EdC0c0733182929999e5B2b79)
You can run your token even with just a blog page.
When you use this widget link, you can run your token economy in any place (even a simple blog article). Let's assume that we run an online event and want to collect the participation fees as GRANT tokens. We can simply use the widget link as below:
Buy 50 GRANT tokens for your ticket → https://mint.club/widget/buysell/GRANT?action=buy&amt=50

Pay 50 GRANT tokens to join the event → https://mint.club/widget/transfer/GRANT?amt=50&to=0xD48494Fd8e4B6D1349782813b6a4B16075fC623F
If you use a no-code website builder service like Wix.com, you can put those links as buttons on your website. That will work just the same as the website that is built by a professional dev team.
We truly believe that this can greatly expand the non-technical project founders capability in the creation of their token economy without spending huge dev costs.
Try to make your widget link now 👉 https://mint.club/widget/create
---
Mint Club web app | Docs | Telegram | Twitter