Get Capital for Cloud Mining Cryptocurrency
"There is now Help Folks Get Unsecured Credit Lines at 0% Interest
For 9 to 15 Months. Get money and put it to work." This is a very interesting event in in crypto mining .Mintage mining has now engaged with a company that be the first to finance crypto mining contracts.. A "REALLY" MOMENT in the crypto industry. imho. Purchase a Hash Power Agreement buzzirk!

Now for the boring part of this blog . Mintage mining operates with an Advanced Proprietary Mining AI (artificial intelligence) that evaluates the current cryptocurrency market to carefully and strategically select the best cryptocoin to mine with the highest possible payout value each week. Artificial intelligence permits Mintage mining the ability to mine a variety of crypto coins such as Bitcoin (BTC), Litecoin (LTC), Ethereum (ETH), Monero (XMR), Zcash (SEC), and Bitcoin Cash (BCH), allowing to stay on top of the changing crypto market. Mintage can add and has added other crypto to mine. The A.I. INFLUENCES mining direction.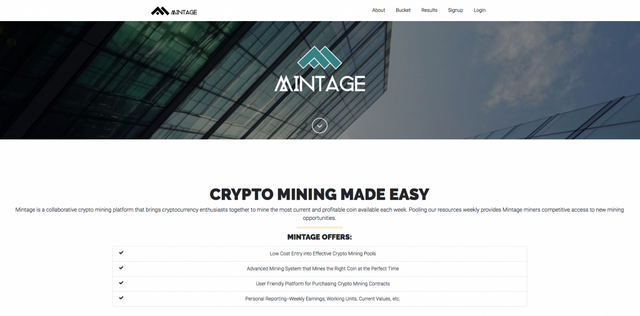 For a mintage mining review just start YOUR FAVORITE SEARCH ENGINE. When reading some blogs , they use language like "MINTAGE MINING needs to be registered with the SEC." As far as I know, that is not true statement in crypto mining industry. If you have any information as to SEC ruling in the crypto currency mining realm. Please comment. I give no legal advice. Always consult a pro ! I asked a member, who is Mintage's lawyer?
This was the answer I got. He said this guy with this firm.
Mark W. Rasmussen of Jones Day advises clients on regulatory compliance related to cryptocurrencies, initial coin offerings (ICOs), and blockchain technology and was recently appointed by Chief Judge Barbara Lynn, of the Northern District of Texas, to be the first ever receiver in an SEC enforcement action involving an ICO promoter. Good answer! imho.. MINTAGE MINING REVIEW from a new Nui member ! Next on buzzirk Steem " You can't do that with a merchant account !" #hashpowertothemembers