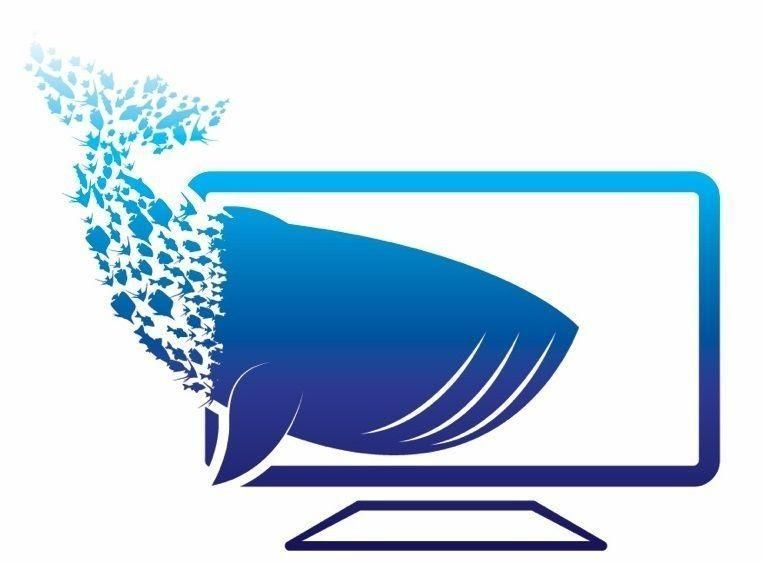 The Minnow Support Project Charter
The Minnow Support Project was created by elected Witnesses that choose and chose to operate this public community organization. The primary goals are to spread the values of Peace, Abundance, and Liberty, to help Steemit Grow, and to train and retain minnows on the platform.
Minnow Support Project Community Standarsds
The following are the Community Standards for members, leaders, and elected Witnesses of the Minnow Support Project while interacting on Steemit, interacting in the PALnet Discord Channel (the Discord Home of the Minnow Support Project), and for interacting with each other in other communication formats.
Please read it thoroughly. Each policy has been carefully thought out and developed with the input of members, leaders, and elected Witnesses to support individual and community health, safety, privacy, and ability to rise to the challenges of the Charter.
In order for this community to work well, each person must take an active part. Trust, good communication, patience, honesty, responsibility, integrity, and a willingness to give up a small measure of absolute personal freedom and voluntarily agree to live upon agreed community standards are necessary so we can continue to have a successful community (this is how we have nice things).
Please consider that you are voluntarily choosing to live differently than you may have otherwise while you remain a visitor, member, leader, or elected Witness of the Minnow Support Project. We expect that you will follow the rules and expectations for your own personal growth and happiness, the good of the broad Steemit community and more specifically the Minnow Support Project Community, and the fullfillment of the charter.
About us
THE MINNOW SUPPORT PROJECT
The Minnow Support Project is a publicly chartered organization by elected Witnesses to spread the values of Peace, Abundance, and Liberty with the specific goals to grow the Steemit platform, and help train and retain minnnows on the platform to be successful.
As unique individuals, we come together in our digital homestead on the Steemit Platform and in the PALnet Discord channel. For many of us, this will represent hours of our day week after week as we engage each other
in our personal mission to change ourselves and our world to better reflect our values
to fulfill the mission of the charter
as colleagues and fellow Steemians in an extended conversation about our relationship with one another and the terestial and digital community around us.
To leave our community slightly better than the one we found through our positive contributions to it and within it.
By working hard both physically and intellectually, by embracing the struggles and rewards of living in this unique mission driven community; by acting as learners, workers, and leaders,
we become more self-confident and mature;
we learn to live well with others;
we learn to clarify our values and sharpen our intellect;
we are able to grow personal and community wealth and influence;
we become better observers of the world around us
and we excel at fulfilling the charter.
Our Community
At the Minnow Support Project, leaders and elected Witnesses believe that communities need to be nurtured and do not achieve their full potential without the care, energy, and good will of all members. Complete honesty and direct communication are essential to the health of our community,as is a passion for fully embracing the spirit and standards of our community. It is through these paths that trust between all members is achieved and we can live in service to the mission.
At its best, our community is joyful, warm, and receptive to new ideas and welcoming to all members. Individually, each of us values hard work; each of us understands that we are responsible for our own actions, and that, together, we can achieve great things and fulfill the mission of the charter.
We travel to our digital homestead from many places of the world and many different perspectives. We each individually choose to live, as Thoreau said, "deliberately." Each day, to the best of our ability at the time and circumstances we are in, we try our best - knowing that we have lived fully, loved ourselves and each other, learned deeply, and did our part every day to fulfill the mission.
VISION
The Minnow Support Project aims to change the world. By our voluntary choice to engage in this community and strive for everyday living with responsibility, joy, and service to ourselves, one another, and our charter.
Whether engaging in a spirited Discord or Blockchain discussion, working on our projects, hosting a radio show, or just chilling in the pond we live each day deliberately with an eye toward connecting the individual to a larger community.
Community visitors, members, leaders, and elected Witnesses come to PALnet and the Minnow Support Project with a variety of backgrounds, cultures, and levels of self-awareness. We hope during their time in the community they develop a a strengthened ownership over their digital and terrestrial home, learn to teach and live in our values of peace, abundance, and liberty, share their experience in this place with the world at large, and work with an understanding that they can make a positive difference in our collective habitat.
GOALS FOR THE COMMUNITY
Visitors: Explore and engage in the community while voluntarily abiding by our Community Standards and being willing to learn about living by these values and working towards our mission.
Members: Live by community standards, engage in positive discussion, live peacefully with oneself, one another, and the community. Spread goodwill and cheer about this community. Voluntarily help where interested or called to meet the mission.
Leaders: Foster community spaces and lead by example to show in action what living by our Community Standards can mean. Take ownership, responsibility, and be accountable for one or more Services and/or Operations of the Minnow Support Project.
Board: Have broad oversight across multiple Services and Operations of the Minnow Support Project. Hold ourselves, one another, projects, services, functions and communities to the community standards and help fulfill the Charter.
The Minnow Support Project
The Minnow Support Project is a Steem blockchain and Discord based community. It was founded in 2017 by publicly elected Witnesses to serve as a publicly inclusive space on the Block to fullfill the charter mission of spreading the value of Peace, Abundance, and Liberty while helping Steemit grow, and training and retaining minnows on the platform to be successful.
In addition to the blockchain account @minnowsupport and the PALnet Discord community MSP offers a variety of services and has a variety of operations to help fullfill the mission. More details can be found in the lastest public Governance post from the Minnow Support Project.