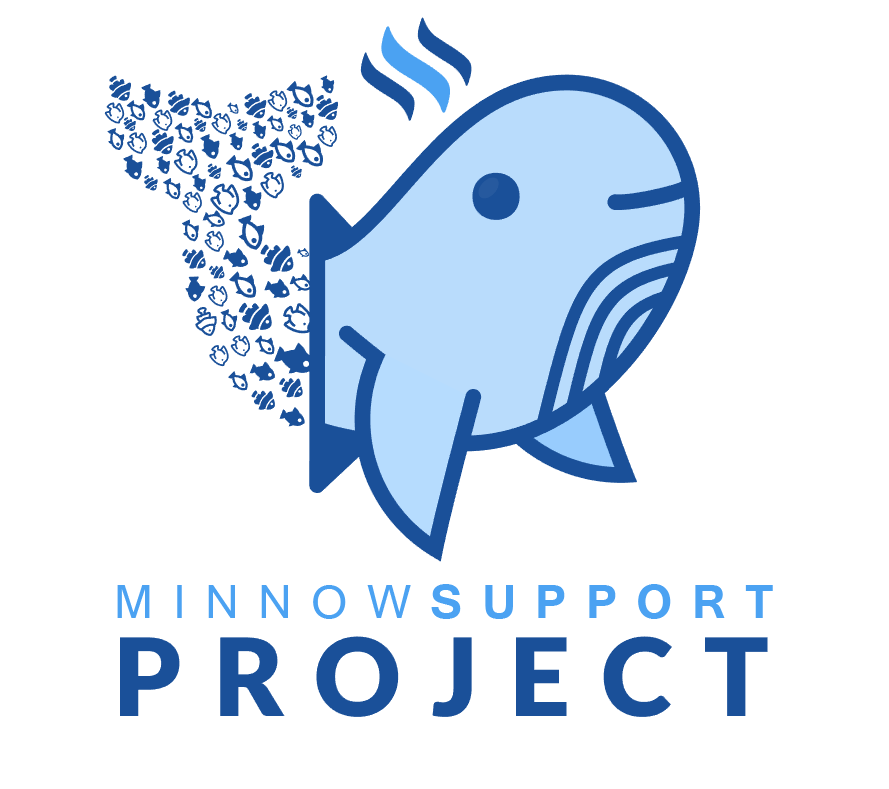 The Minnow Support Project is a public entity designed to speared the values of Peace, Abundance, and Liberty, help grow the Steem ecosystem, and train and retain new users on the platform. It serves as a social gathering place and project incubator for the Steem blockchain. Since the group is a public organization we strive to publish meeting minutes of project leaders to provide transparency on actions. These are meeting minutes from 1/5/18.
In Attendance
Aggroed, Ausbitbank, Clayboyn, Crimsonclad, Discordiant, Followbtcnews, Isaria, rougebot, Kubbyelizabeth, Ma1neevent, juliakponsford, R0nd0n, Swelker101, Teamsteem
---
Minnow Support Bot
Discussion of Minnow Support Account constangly being low on VP. Idea to do a 24 hour cool down once a week.
---
MSP-Creative Bot
Clay will ask Sammo if he wants to sell Creativebot. If he doesn't then we will just make a post disconnecting from the account.
Aggroed told Stitchybitch that we didn't agree with the upvoting of Sammosk's comments with creativebot. Asked Stitchy about buying MSP-Creative bot. Stitchy said, it is a private bot and is allowed to upvote Sammosk's comments. Aggroed said it still said Palnet approved on the Steemit page. Stitchy said she was editing it.
Sammo didn't agree to sell.
---
MSP3K Updates
Ag asks about creating a command that removes all the MSP3k comments posted. Talked about making the MSP3K comment smaller.
---
Growth Forum
Growth forum with Followbtcnews. Ag asked crypto people to join and hasn't had much luck. The Youtube forum has had a better response. Dtube and Dsound will be there too.
---
Witness MSP Votes + Updates
Exyle & Blockchain brothers put in an application. Gmuxx put in an application. Teamsteem still needs to make his and Drakos.
Exyle and Gmuxx Witness Applications have been approved
---
Updates
Gmuxx voted back in as moderator

Promoted Clay to Full Mod

Promoted Roguebot to Full Mod
---
MSP Waves logo contest - Ron is coordinating with someone about it.
---
Committees
Finance
HR
Kubby asked for new Goals
10K by February
Kubby wants to focus on finding greeters
Curation
Sheriff
Automation for registration
Percentage scaling votes eventually
Disco will soon make a video tutorial
---
Channel Updates
Crim said that channel spam has gone down

upvote, reg, contest, and anything where we provide a service all require a registered role
---
Pause IVO
Paused the IVO for now because Whaleshares delegation ran out on the account.
Consensus seems to be to wait for SMT's
---
Teamsteem wanted to point out some important points:
Radio
lots of talent
let's get better at channeling more people to the radio
Witness Votes
We need to do better at networking people to vote for Minnow Support Witnesses
Wants to think of ideas to get more witness votes
Communicating Vision
He thinks we can do better at letting our vision being known
Show Face
We could do video as well as radio
---
Witness Awareness
Idea to make a "Have you met your MSP Witness" Posts
---