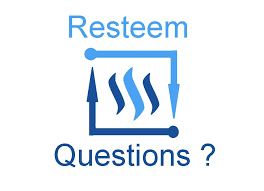 Have you come across regular resteems by one that you followed but you don't even bother to open it?
What has happened? Did you think about it? Are you making the same mistake?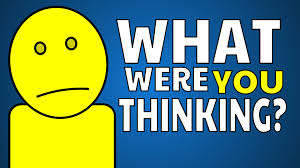 Let's go straight into the topic if I have already got you thinking.
I am going to raise my thought and opinions as usual and you see if you find it useful as reference for further research.
The last 3 days, I had an increase of followers by 70. Thank you for all who are following me.
Just to state a point so I am not trying to boost. There is certain personal untold rules that I follow for resteeming.
1st Rule : Avoid resteem of everything
I don't resteem everything I see if you have been following me for some time. You have a free choice to resteem what you like but your followers may not open or read anymore when they are flooded with resteem posts. You are hurting your reputation and soon many will unfollow you.
2nd Rule : Avoid resteem of posts too often
Are there good articles that you feel strongly about resteeming them? I can consider resteem but the articles should not be resteemed one after another immediately. This is as good as spam if you have been doing it. You should leave a big time gap or one day resteem only one quality post. In this way, followers may not get annoyed by your spam resteeming post. Build or destroy depends on how you resteem.
3rd Rule: Does your resteem have a theme?
I understand that many of us when we started out, we may not know how to write good articles to attract readers. Many became slaves of resteeming to fulfill the idea of having regular posts in their blog. You are destroying your reputation big time.
My personal opinion is that resteem can help you to have articles in your blog but you should choose your articles wisely and follow a certain theme if possible. When your resteem is full of messy topics. there is no consistency and followers will not find going to your blog useful.
Choose a theme that you are interested and you know others will like. Resteem only once or twice a day but with big time gap between your resteem. As a follower, I know that you follow certain theme that I am interested and I know that you have gathered them on your blog, I may visit your blog so that I need not hunt down on my own to save time. This will build your reputation and account.
4th Rule: Resteem service
If you ever consider using a resteem service, you should choose one with good reputation. Even though someone with a large number of followers like 10 000 followers but none is reading their resteem.
When will I use resteem service?
If I have a good article that I have written and I like to have more exposure, I may choose to resteem my article.
To make good use of resteem service with followers that usually skip their resteem,
I will make my title unique or catchy to attract the zombie followers to notice my article. This has been useful as I am guessing I got more followers because my article was read and they find it useful and simple to follow.
5th Rule: Don't be a resteem robot
I would strongly discourage you to start a resteem service as that will result in followers who may not bother about your blog or resteem. You will be taken lightly since you are using your blog as a resteem service. You are resteeming everything brainlessly just to earn money. Many followers may get disguised by your act and choose to unfollow. You are really destroying your stay in steemit.
If you really need the money to build your account and you need to start a resteem service as it is the cheapest possible idea you have, then you should be choosy about the articles you are willing to resteem. State it as part of your requirements of what type of article you will resteem and refund those that you are not planning to resteem as they did not follow your requirements. By only accepting quality articles for resteem as a resteem service, you are building up your reputation. Those who come to you for resteem if successful will be confident that they can see results as you don't resteem everything. Your followers will also read the resteem as they follow the theme of your blog.
I would not suggest starting a resteem service if you only have few hundred of followers and when you are new to steemit. You have not even build a reputation of trust and you start resteeming all sorts of articles, you are cutting your journey in steemit almost immediately and you will see little future in growth.
There are a bit more minor points that I may follow but the main points are already stated in the 5 rules above.
I know this post is a bit more lenghty compared to my recent short post. I hope it has been meaningful and helpful as usual to build your knowledge in steemit.
Be wise in growing your reputation. Build or destroy depends on your personal actions. Write develop your own articles if you can as these articles will be uniquely yours. I have gained 370 followers within 29 days as a member in steemit. As I mentioned, I gain great growth of followers just the last 3 days from 300 to a sudden of 370 without high steem power. I guess I have been making posts that provided followers useful tips.
Upvote, resteem or follow if you like my article.
I don't beg people to do it as it is bad for reputation when you beg. My followers do it because they like my articles. This is extremely important. I hope if you are following me, keep this in mind. Your growth will bring greater benefit to me so I will gain more trust and upvotes in future.
Disclaimer: This is a post that I am sharing my personal practice and I do not guarantee anyone with results. I do not claim to be an advisor so you can simply treat it as a sharing by your fellow friend. Do your own research and don't follow every article blindly.