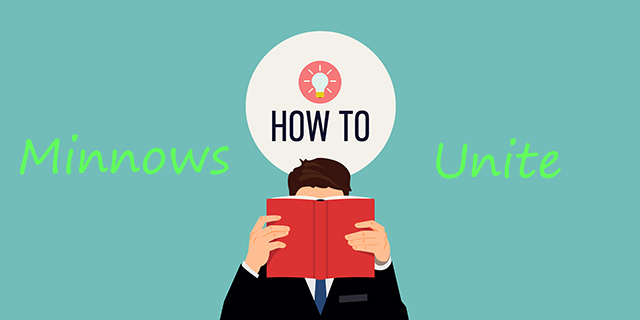 Welcome
Many of you may be looking for a quick, to the point, How-To for
signing up and participating in the Minnow Support Project.
This community gathers at the PALnet Discord Channel, here:
https://discord.gg/HYj4yvw
STEP 1
Sign up and once you're signed up, type into the chat $register, followed by a space
and then your Steemit user name. Like this...
$register username
Then, send 0.001 SBD or 0.001 STEEM to the accounts mentioned, WITH an attached MEMO
in the SEND which is also given by the return message.
Send the 0.001 STEEM to the 2 accounts and then once again, type into the chat...
$register username
STEP 2
Navigate over to SteemVoter.com and Sign-up a new account.
Input the information it asks for.
Go to the RULES section of the website and add a NEW RULE
and then type in the username of the user you wish to vote for you.
You enter here minnowsupport
Set the delay time to whatever you feel like, default it fine,
and make sure to leave it with 100% Voting Power.
STEP 3
Navigate over to Streemian.com and sign-up a new account.
Input necessary information.
Then, go to this link:
https://streemian.com/profile/curationtrail/trailing/416
to find the profile of "minnowsupport" and click
"FOLLOW TRAIL".
THEN: IMPORTANT!
Add in your TAGS in Streemian by pulling down the TAB and entering them in the box.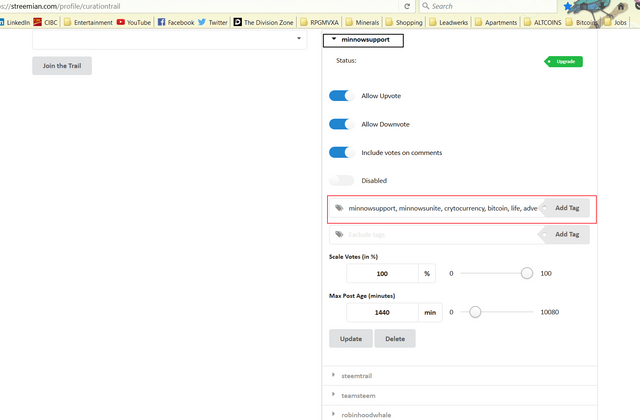 There you go
You should be all set up.
Any questions, just leave them here and I, and others will try to help!
Cheers to all,
Regards,
Hypexals-Spiral