Some basic rules in Growing your followers in Steemit ( Advise to new members)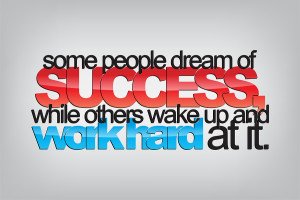 Image credit
Steemit is a platform that has come to stay, many of us who understand the true value steemit brings to the growth and value of the future of social media will understand why we see steemit as a giant killer and a spoiler to government controlled, exploitative and huge players like Facebook, Instagram, Linkedin et al. Little wonder they are fighting back with facebook leading the way by banning cryptocurrency adverts which includes any paid adverts related to steemit. But the good news is already, the news has spread and many folks from facebook like most of my former facebook buddies are already in steemit creating value for themselves and their families.
However, joining steemit and succeeding in steemit means working extra hard and the best way to start is getting noticed by steemians who will support your work with upvotes and comments. So, how do you get noticed withing few weeks of joining, well below are few points to note;
Daily steady engagements. Be ready to work hard. You have to be online for hours and keep reading and commenting intelligently on interesting topics. Best go for tags you are conversant with. If you a cryptomaniac, go to crypto related topics, if you a foodie guy, go to blogs related to foods/cousines/menus etc so you understand easily and comment intelligently. This way you get noticed, upvotes sometimes and followers.
Nice comments- Like I said earlier, good comments gets folks attention and apart from upvotes you may get, you get noticed and more followers. So remember, always be polite, ask questions if you do not understand and always follow up replies.

Make use of Bots- As a minnow, bots comes handy as many of us with little followers who usually gets zero $ upvotes from many folks must rely on bot to get some of our work noticed. More so, the fact is many minnows especially from 3rd world take steemit as full time job as there are no better alternative and using bot intelliigently is very helpful since almost all major players are hurding their upvotes for thelselves and contacts or selling them for profits. ( check out http://www.steembottracker.com for details of all bots and how they upvote). Note, ensure you have good contents before you use most top bots to avoid flagging.

Great contents. Steemit is all about content. However, there are good, bad and ugly contents here in steemit. For those who will succeed here, ensure your contents are simple, understandable, interesting, not too long and original. If you must use someones else work as reference point, which is very ok, ensure you use block quotes to show its copied from somewhere and do proper citation of source including image sources. If you posting from busy, check out the ctrl+q option above. Hence avoid plagiarism, copy and paste and ensure your work stands out.
This is all for now and I hope this few points shall benefit someone. Ensure you follow some of these basic rules I outlined above which I learn't through experienced steemians like @kenhudoy. I shall update more helpful tips for Minnows as we move ahead based on my little experience. So do follow for more. Send in your comments to add more helpful tips for others to read up. Do resteem this to help others and please kindly support this minnow with an upvote.
Do also visit my blog to check out my funny memes. ;)
Vital info
White List / Crowdsale: We are planning a big payout/Bonus for all those who bought elyte tokens ( this will be calculated in percentage ie the more you buy, the more tokens you will receive). However we will pay only those who bought from our crowdsale ( see link https://main.elyte.biz/?page_id=433 ) and filled the white list form (not from exchanges).
Bounty: we will pay bounty winners before the end of next week (so keep sharing and applying see link https://docs.google.com/forms/d/e/1FAIpQLSeOcKUUoTU6IKr1qX5osYaWMdVL8-nB5RmroYtYBir6YYof9A/viewform ) however only those that bought from our crowdsale (see rule 7) and filled the white list form.
Good News / New Location: Cryptocurrencies are fraught with scams ie many projects hide their teams profile / locations thus no real / registered address. Elyte´s main goal is trust and to build trust and confidence from investors, we´ve indicated our real identities on our website and white paper. We have gone even further to being officially registered in the financial city of the world: London ( remember we are Elyte !!!) I hereby refer you all to details section of elyte.io for elyte´s new location, office address and CERTIFICATE OF INCORPORATION https://main.elyte.biz/?page_id=621
Thus this will add confidence and improve trust among future investors (feel free to visit our crowdsale , buy and join our white list before its too late).
We are Hiring: We will make changes to our team this month in order to add top professionals that are better qualified to implement our project and better serve our community members.
We are hiring apps and blockchain developers including digital marketers –pls see career section of our website for job openings https://main.elyte.biz/?page_id=169.
Feel free to share this information with all your contacts.