Game of Upvotes e01s04. Money buys silence
Did you notice that money buys vision on steemit and also buys silence.
Following this guy wisdom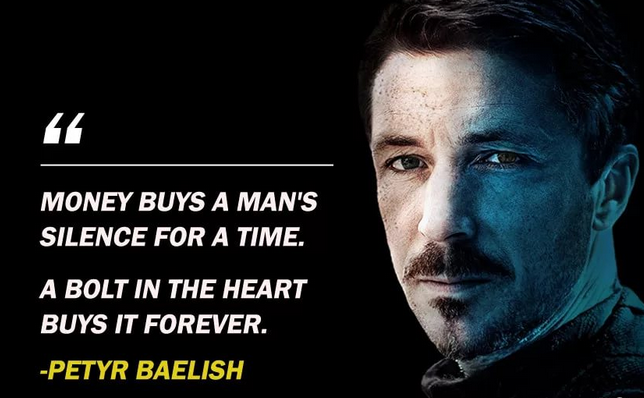 bolt being whale downvote.
You better not get silenced.
Rules:
Please upvote and resteem this post. Leave a comment starting with !gameofupvotes and something funny afterwards. Memes welcome. Without resteem yol will get only half the reward.
Top upvoter will receive my 100% [dolphin] vote on comment, his or her latest post and his or her latest comment to another post.
2 random upvoters will receive 100% votes to their recent posts.
Also some upvotes to most valuable or funniest comments.
Randomness. As we live in blockchain world to pick a random number I'll just open https://steemd.com/, check lates
Game will end at Saturday 2018-01-27 evening.
Let the game begin.
Check how to make muck money on steemit. Half-joke half-serious.