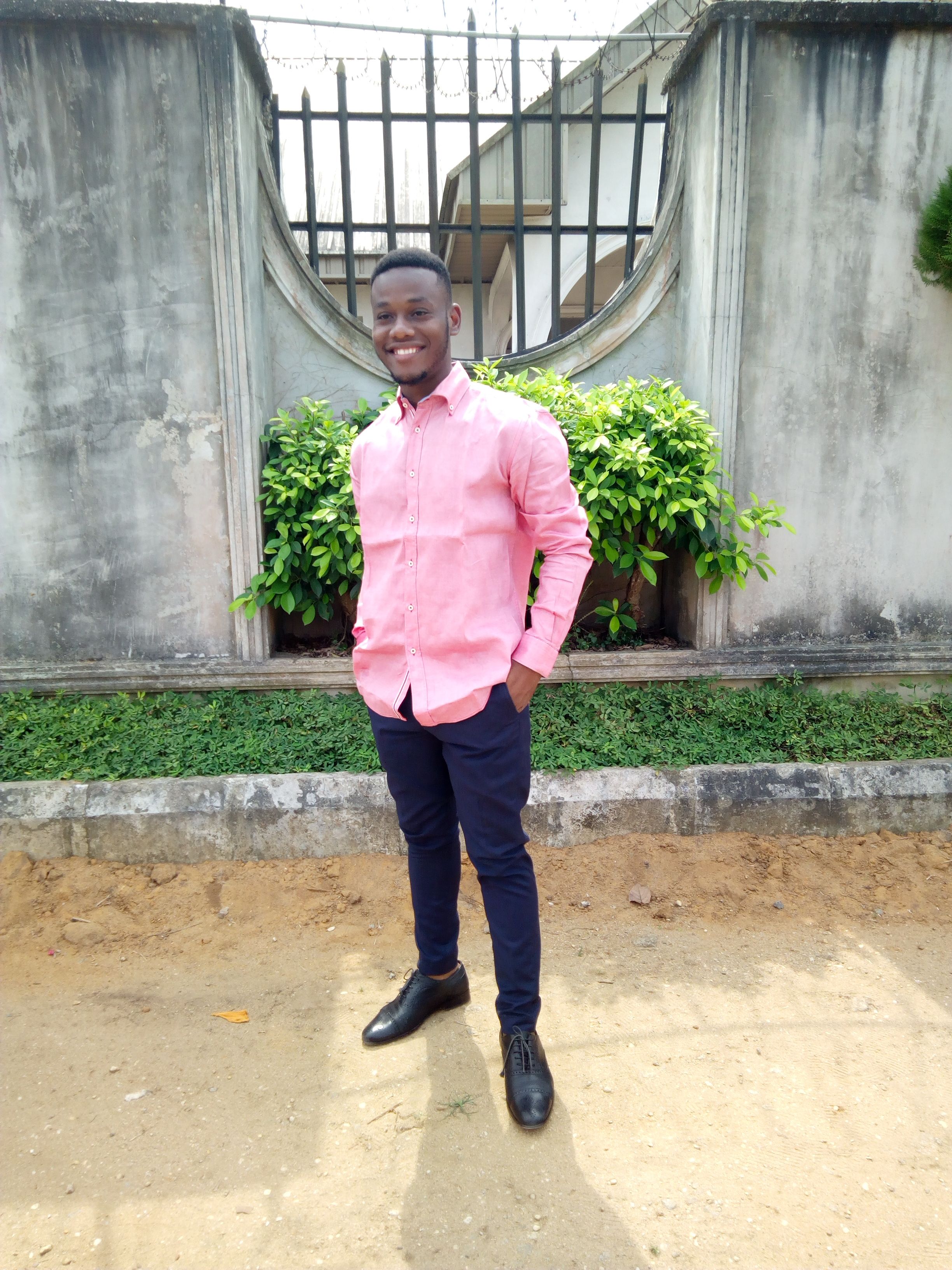 My name is Edikan Efanga, i am a Nigerian. I am a student of the university of uyo in Nigeria studying Fisheries Aquatic Environmental Management in the Faculty of Agricultural Science. Am a Christian and fair in complexion. I won't say i am short but i am not tall either.
Most people describe me as being anti-social. I find it difficult socializing because of the strict upbringing i was subjected to, but i have made a lot of great friends through this platform. I tend to work with the saying which goes "you dress the way you want to be addressed" and this has got people thinking i am from a wealthy background because i dress smart. I have made a lot of wrong decisions in life but am glad joining steemit was not one of them.
Joining steemit has proved to be the best thing that happened to me in the year 2017. It's a great way of making cool money without stress and at the same time impacting in the life of others by posting quality contents. I came across steemit through a facebook friend's comment, due to my curiosity i browsed about steemit and found out about the hidden treasures in steemit which paid off.
My steemit journey hasn't been a bed of roses, because as a newbie i was neglected most times, i remember how i made $0.33 on my first two posts, i got so frustrated and i made a little research on steemit and that was when i came across voting bots. As a newbie eager to succeed i decided to use them to increase my pay outs, but i wasn't alright with the voting bots and it looked like cheating so i looked for other means to increase my earnings and that was when i started searching for contests and challenges on steemit to join and it has really paid off. I joined steemit on the 13th of December 2017 and i have taken part in a lot of contests organised by the likes of @adsactly, @surpassinggoogle, @onequality, @nairadaddy, @karenmckersie, @stach, @mimy, @air-clinic, @flysky, @aidasfg7, @destinysaid, @remengirl, @dobartim, @infovore, @goldmatters and many others.
All thanks to @ejemai, who ensures newbies like me don't end up with a $0.04 pay out on our post, and on behalf of the uyo steemians i would say thank you for the steemit hub provided for us. Thanks to @air-clinic for making my nights interesting with the programmes they organise, @adsactly for helping recognise talented writers with their contest and attaching a huge reward. Thanks to @runicar for this contest, you are amazing
If there is anybody i look forward to being like on steemit, it would be @thejohalfiles. I envy that steemit account and will work towards realising that dream not minding the years it will take because i don't intend to leave steemit anytime soon. I am here to stay and become a whale.
This is my best post of 2017(I had a hard time picking one)
https://steemit.com/popcontest/@edikanefanga/slay-queen-of-our-time-7c1bf97ed637f