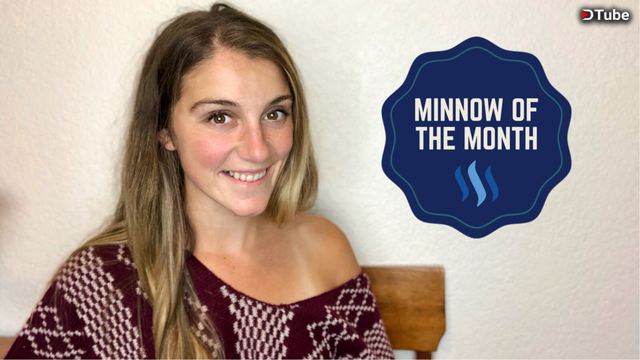 ---
Hi Friends!
I am so excited to announce a new monthly contest on Steemit! Reflecting back on my early Steemit days, I realize how impactful it was to get noticed by @curie so early on. It made me realize that I want to do what I can to help encourage promising new users. It can be easy to get discouraged early on and wonder if anyone will even see or appreciate your content.
The Minnow of the Month


There are three main things that the person who is selected will receive.
#1 - More Exposure


I will conduct an interview with whoever is selected to post here on my page. I hope that will help that person to get noticed by others and maybe help them to discover new friends on the platform as well! I'll be interviewing them all about how they found the platform, what kind of content they want to make and what they are most excited about.
#2 - Up to One 100% Upvote from me Everyday that Month


One of the the most difficult things when someone is new is getting into the rhythm of posting here regularly. It can also be discouraging because it can be easy to wonder if anyone will even see or appreciate their work. This way, they will hopefully feel encouraged to post more consistently that month - and they will know that they are guaranteed to have someone read/watch/consume their content!
It also means they actually need to post to take full advantage of the rewards of this contest - which helps keep them engaged!
#3 - A Mentor To Help Answer Their Questions


Sometimes it can be intimidating to send someone a DM in discord or Steem.chat if you don't know them to ask questions. Of course, anyone can feel free to reach out to me anytime with questions -but I hope this really encourages them to reach out to me as often as they want to ask questions or get feedback.
October Minnow of the Month - @lifesacircus


I am so excited to kick this series off with an amazing new steemian I met in Toronto at the Steem Creators Conference - @lifesacircus. She is so full of energy and excitement for the platform and has some really great ideas for bringing cool content to the Steem blockchain. I couldn't think of a better person to start out the Minnow of the Month initiative!
We had a great interview together that I can't wait to share with you all. I'll be posting it on October 1st to officially kick off the month.
How will the Contest Work?


Every month - I will put out an announcement post on the 15th of the month, and people will have 1 week to apply. I'll disclose all the details of that on the 15th, but i'll basically just ask people to answer a few questions about why they want to be featured, what kind of content they are excited to make on the blockchain, and how the can positively impact the steemit community.
If you are fairly new and are interested in applying - please come check out my blog of October 15th to see the announcement post. If you know someone who might be a good minnow of the month - please be sure to mention this to them as well!
How Cool Will it be to Look Back on These Interviews?


I'm personally super excited to check back in with people a few months down the road to see how they are doing. If any of these people end up being long time steemians- I think it will be awesome to look back on these interviews and see them in their early Steem days. Think of any of your favorite steemians and think how fun it would be to see what they were like when they first joined the platform!
Want to Support This Contest?


Honestly, the best thing you can do is to stop by and give some love to whoever the Minnow of the Month is! Stop by their page to encourage them with comments or votes on their content.
Here is a YouTube link for anyone who needs it.
I am so excited to start this contest/interview series and I hope it helps some awesome newer users to feel even more engaged and excited about this place.
Xo, Lea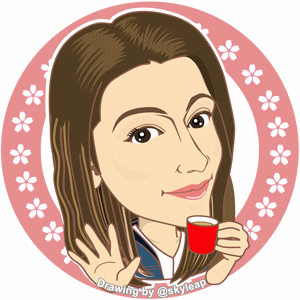 ---
More of my Steemy Adventures
---
---
▶️ DTube
▶️ IPFS