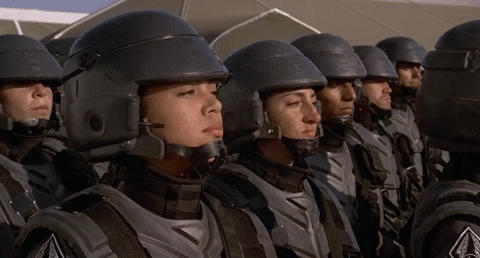 To start off I will state that the MinnowMilitia is basically going to have no sole ownership. It is a community vision based on finding targeted audiences and support for the steemit platforms. This can not work with out a community.
There is no upvote service, no follow for follow, or bots here. There are plenty of these services available already. We are all about networking and helping each other find success in our own visions.
What we're are looking are creators that want to be get noticed by the people they make content for. Getting up voted by whales is cool but having people that are passionate about your work brings longevity to your channel.
We are also looking for curators in the same way to help you find the best content in your interest so you can be apart of that grow as well.
So the idea is that many of us are smaller accounts and undiscovered. Some of you may produce top notch content and others may still need work. If we support each other with upvotes for quality and constructive feedback for post that are lacking. We could make a big splash together like the whales do.
If you are a whale and would like to be involved we are looking for mentors to help lead young steemians to their deserved success.
No single person or persons benefits from not putting in the time and work for there content. Upvotes will be earned by the masses of the community that are interested in your material. As stated before we are a networking group to help get your content I front of those whom you make it for.
So come join us on our discord channel
https://discord.gg/x7Tnk9
The grind of growing an living and breathing community is tough so if you share the same vision as we do share the link around and let's become successful together.