Minnow Builder Program FAQ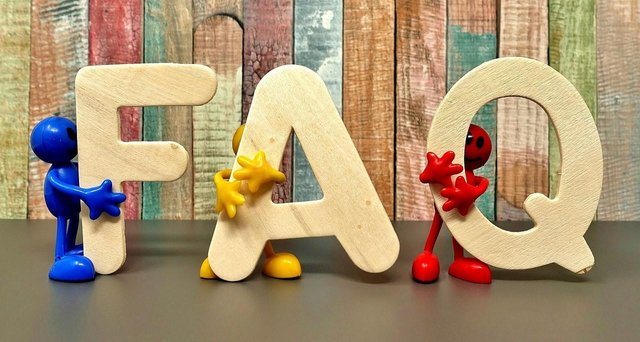 Wanted to provide a simple quick overview of the Minnow Build program in one place. There are more detailed posts on the breakdowns elsewhere, but this will give the surface level of what we are about.
Mission
To create a Win-Win for those who want to help grow a real middle Minnow Class on Steemit while still growing their own accounts.
How to achieve the Mission?
We will Build Minnows by giving them a daily upvote with the support of the community who purchase shares in the MinnowBuilder program while still giving shareholder a nice vote in return for their support.
Each SP has 10x 100% upvotes per day. But pooling this voting power to a community voting program like MinnowBuilder we are able to use 50% of that power to support the Minnows in Training and 50% for the Shareholders. This means if you post daily it will be like getting five (5) 100% upvotes worth of power per SP you send to MinnowBuilder. You profit and Minnows are Built, Win-Win!
How votes work?
Everyone: We use SteemAuto for now and have every set for a max of 1 vote per day.
Shareholders: The voting percentage is based on the total percentage of shares in the minnowbuilder account you own. So if there are 1000 shares and you own 10 you will have a 1% daily upvote.
Minnows in Training: Currently the plan is to have 10 per minnowbuilder account each getting a 50% upvote (5 total votes worth of power...1/2). If they also own shares in the level they get 50% plus their owned shares.
Self Votes: To keep VP from hitting 100% we self vote our posts which in turn helps everyone based on your level of ownership. Once the account is active this posting will be weekly only. We will also vote posts within the MB network if there is spare power to help build up the power of accounts that haven't started yet.
How to purchase share?
To start each account the first shares are 1 steem. Future rounds are based on actual share value at the time of the sale which will always be higher then the starting price.
Value of my Shares?
To make sure nobody ever looses share value or vote value in future selling rounds the price per share is calculated on (Total Owned SP/Total Owned Shares). So if we have 550 owned SP and 500 shares the share price for the next round would be 1.1 steem per share.
What is the Steem Used for?
Powering up the account. 100% of the accounts steem power is either owned or from people who delegated to get shares. We are not leasing any SteemPower with your money as this leads to a situation that relies on new share sales to keep providing a vote. With our program the vests per vote will only increase over time as the account grows from Curation Rewards and Author rewards.
Is there any Transparency?
Yes, and here is a spreadsheet showing all share holders and what your vote percentages are. You will notice that the percentage you are getting many times is higher then the amount shown on the spreadsheet. This is because during BETA phase of this program we are playing with how to keep the voting percentage between 92-97% and avoid reaching 100% wasting power. Not everyone posts daily so by spreading out that unused voting power everyone in the program gains a little extra. But this can change at any minute and the spreadsheet shows your minimum vote percentage:
Who is behind Minnow Builder?
@thedarkhorse who also founded @pifc and @andrewharland who has been a very strong supporter of @pifc are the 2 brains behind the idea. @pifc judges are part of the selection process for who is selected to be Built into a Minnow. This is a true community effort to help build a Minnow Class.
I don't like getting upvotes, can I get out?
If you ever want to leave the MinnowBuilder program and sell your shares we will be happy to buy back the shares at the conclusion of our next selling round. There is a 10% transaction fee for withdrawals...sorry but we can't do this all for free it's a serious time commitment.
If we aren't at during a sale period contact thedarkhorse #6765 on discord and lets talk about it. We are saving some of the Steem earned from Author rewards to have a little bank to allow covering small withdrawals outside of the normal time slots, but this is 100% our choice and our decision is final.
Image Source: Pixabay