Hi guys, today we will see how to Lease SP from Minnowbooster. There are other services provided by bot too which you can check Here!
To lease you need to send STEEM to minnowbooster.
For 1 STEEM, you get 65 SP for 1 week.
For 10 STEEM, you get 250SP for 4 week
For 10 STEEM , you get 200 SP for 6 weeks and so forth!
There are 2 ways you can send STEEM to minnowbooster.
METHOD 1:
Step1.Go to https://www.minnowbooster.net/lease
Step2. Enter your username, SP wanted and number of weeks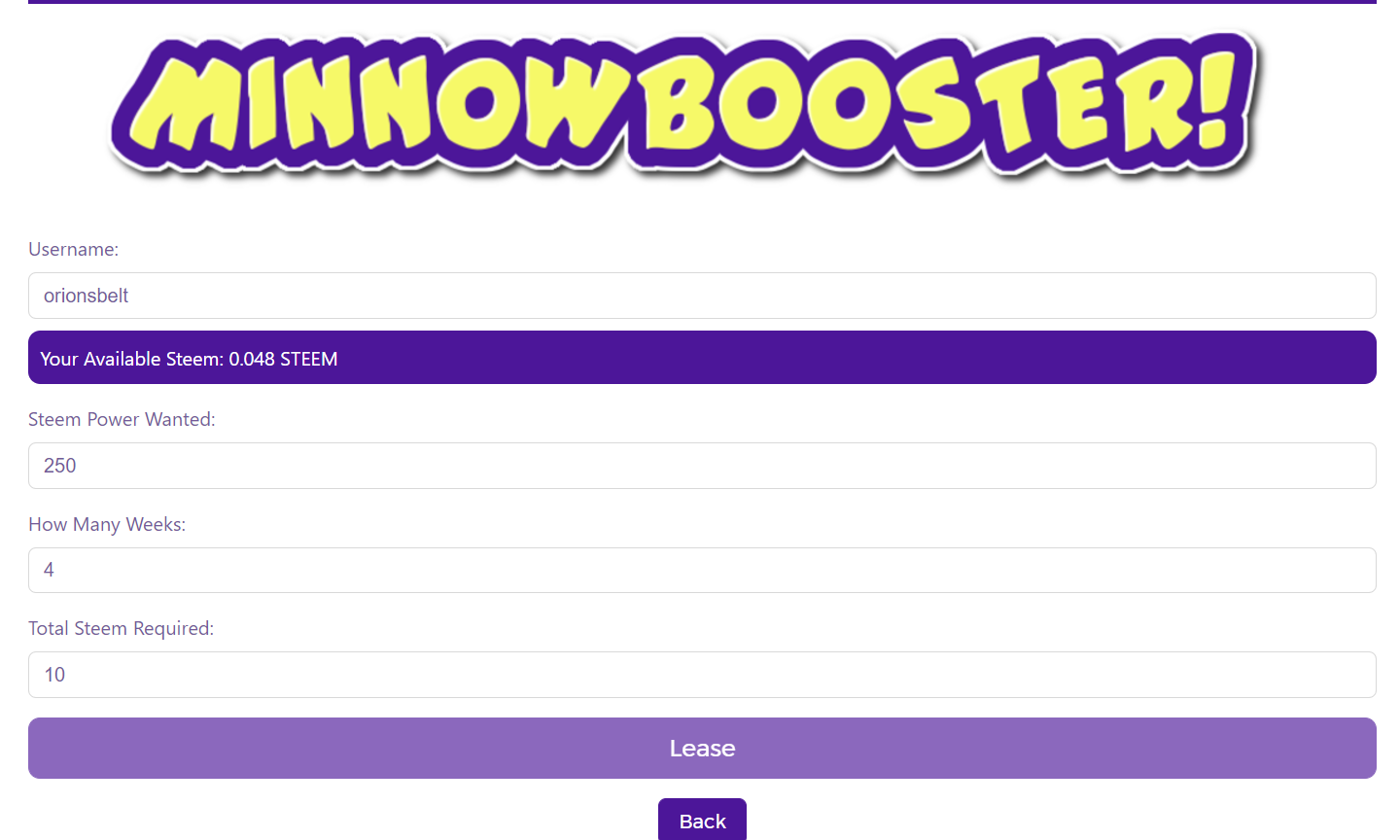 Step3. You will be redirected to new window, click on continue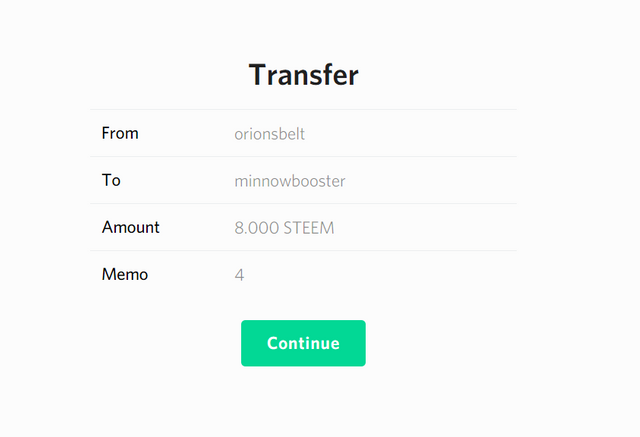 Step4.Enter you username and master password or active private key ( can be found under wallet->permissions->click on login to show next to active key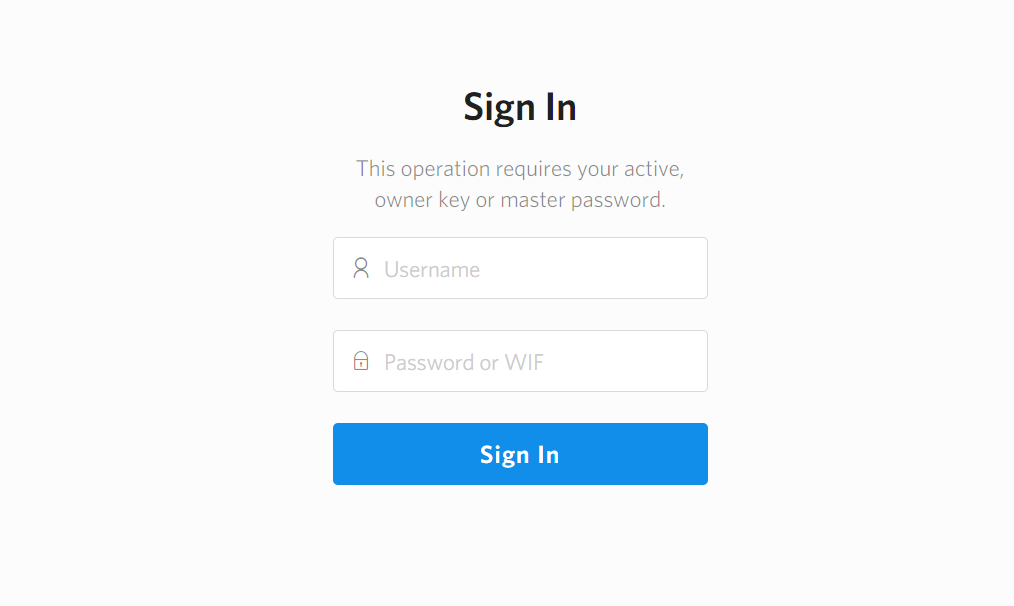 Step5. You should be able to confirm and have successfully requested SP.
METHOD 2:
Step1.Go to your wallet and click on down arrow next to STEEM, click on Transfers
Step2. Enter minnowbooster in to field , to lease 250 SP for 4 weeks, enter amount 10 and in memo enter 4. To lease 65 SP for 1 week enter 1 amount in Steem and you can leave memo blank.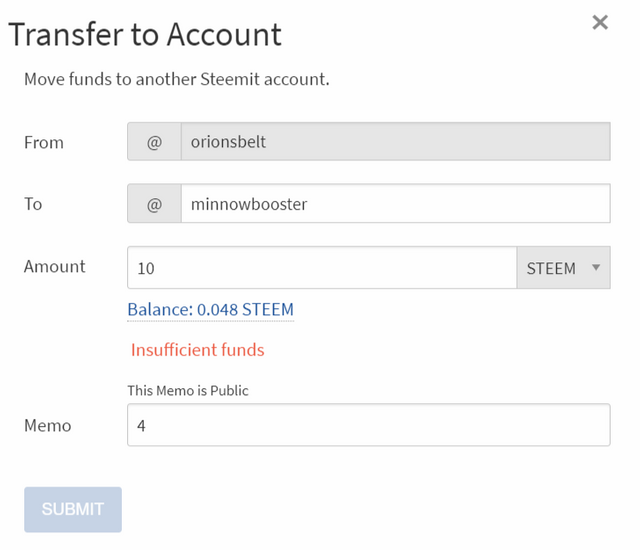 Step3. Click on submit, enter you password and you will get a reply in wallet from minnowbooster when lease is successful!
Join the Discord Channel for latest news and to have any other queries answered!
Special thanks to @reggaemuffin :)
---
Upvote and share if this was helpful