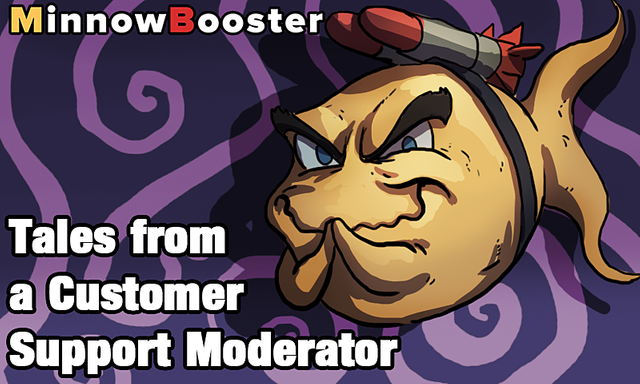 Hey everyone, It's Trev from Minnowbooster customer support and I am here to make life a bit easier for all Minnowbooster users. I have personally been on Minnowbooster customer support since June 2018 and I can tell you that the questions asked are almost the same questions daily therefore I hope that I can cover some of the frequently asked questions in this post and refer users back to this post for ease of reference.
Please note that these tips and processes are guidelines and can also be found in the #faq in our Minnowbooster Discord server so if you are keen to join Minnowbooster or already use Minnowbooster but want to maximise on our service offering then please join our Discord server with the Discord link which is at the end of the post.
Ok so let's get cracking on the most popular questions and try and make it easier to understand.
1. What is Minnowbooster ?
Minnowbooster is an upvote bot that is designed to help Minnows that write quality posts to be able to reap rewards and get recognised in the Steem community, Minnowbooster also offers services like assisting users to lease, delegate and sell their votes with our services and receive a passive income to promote growth.
2. How do I get an upvote from Minnowbooster?
You will need to send SBD for amounts ranging from 0.01 to the maximum that is currently on our homepage - https://www.minnowbooster.net/.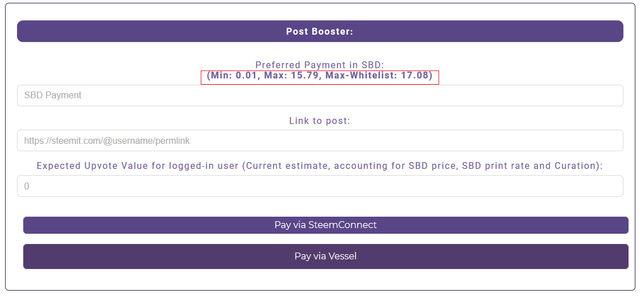 At present, the Max for a normal user can send is 15.79 SBD and a whitelisted user can send a maximum of 17.08 SBD. You will then need to send the amount desired to @minnowbooster with the post URL in your memo then sit back and wait for the upvote. Please note that the upvote wont neccesarily come from @minnowbooster but you will get a memo letting you know who the vote came from so please pay attention to memos.
3. What is the Minnowbooster whitelist?
The whitelist is Minnowbooster's verified list of quality authors that have been noticed for writing quality posts and therefore are rewarded a bit higher that a normal user. Whitelisted users have a higher profitiability with upvotes that they buy and more availability of votes so if you aren't on the whitelist then you should make an attempt now by visiting our Discord server #whitelist and drop a description of yourself and link us to your blog so we can review and possibly invite you to our whitelist which, will then take you through the process of acquiring 5 accepted votes from the community to become a whitelisted user.
4. What is the DLM?
The Delegation Leasing Market is where you as a user lease to other users on Steem. Minnowbooster helps facilitate these transactions and there's a fixed amount that is paid out to the user that delegates his/her Steem Power. Please note that once your transaction expires, Minnowbooster will send a memo link for you to undelegate so please ensure you do as that is the only way to get your Steem Power back, please note that this will take 7 days to return to you and that the Steem Power is held by the Steem blockchain and not Minnowbooster directly. We have now also added an "undelegate" button now in the "Expired Market delegations" user info page for your convenience.


The above is not exhaustive in terms of what we do and what we offer but just a highlight of the most frequently asked questions that are asked and we hoping to have addressed. Also, please stay tuned to our channel as there are fun contests that are happening and you could find yourself a winner.
---


| Visit our website for more info! | Subsribe to our YouTube Channel |
| --- | --- |
| | |
Join our Discord Chat

Get support and connect with us and other Minnowbooster fans!



We are always looking to improve @minnowbooster and try to keep you up-to-date whenever something changes. If you have any suggestions about what we should change or add to @minnowbooster, then please drop by and let us know!


Minnowbooster is a @buildteam project by
@thecryptodrive (witness), @cryptomancer and @reggaemuffin (witness)
---
This is a @steemvoter subscription payment post. Thank you to Steemvoter customers for allowing us to use your Steem accounts to upvote this post by virtue of your free subscription to the Steemvoter.com bot service. @steemvoter is proudly a @buildteam brand and sister project to @steemsports, @btuniverse and @minnowbooster.