Dear Steemians, many of you do (or will) enjoy this feature. For what I am going to offer you, many will FLAG me, many of will LIKE me. BEFORE YOU DO SO, READ THE WHOLE ARTICLE.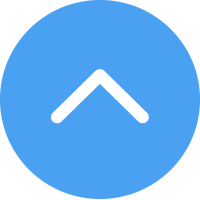 Many of you will find it helpful, especially beginners, since it can easily help you to raise your number of UpVotes on your posts. The number of UpVotes which you will be distributed with is mainly bots which will vote for you. DISCLAIMER: Each of them was created manually, either by my friends or family. I am ready to provide 45 UpVotes for FREE to each user who decides to cooperate and support this system.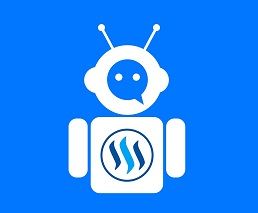 This number is enough to automatically give you a profit of 0.25$ per post, which is not quite a big deal, but can pile up. It can also increase your reputation from 25 to 40 in a matter of days. Furthermore, the great thing is that it can automatically push your post to HOT and TRENDING sections. That means that your posts will be more read by people who are really interested in trending and hot posts, isn't it great? You will get more meaningful comments, new ideas, and definitely more UpVotes.
DO I SPAM? Technically, yes. Honestly, no. Realistically, depends.
Couple months ago, I was posting a bunch of random photos on my profile and received 0.14$ per each since I had less accounts connected. I was eaning around 2 to 3 SBD per day, just on SPAMMING TRASH! However, @dumar022, who was and still is helping me to build a good account, told me to stop making shitload of spam because I will get banned soon, and start focusing on a good quality work which will be recognized.
Then I paid and made another 2 accounts where I was just focusing on creating and posting good quality, funny, most of the times original posts (if not, then I source them). I was posting 8 posts per day on one account, 7 posts per day on the another one. Maybe now you will say that I am just stealing from rewards pool and still spamming, but the reality is that by going to HOT and TRANDING sections, other people recognized my posts, engaged with me, and left amazing quantity of great comments and UpVotes. So that is why it was not spamming. Why then I say it DEPENDS? Well, it depends on you if you will post good quality posts or not.

IMPORTANT

BEFORE:
*Spamming got me 0.25$. for the each of 15 trash posts per day.
Daily Earnings: 0.25$ * 15 = 3.75$ per day.
Monthly Earnings: 3.75$ * 30 = 112.5$
75% of it goes to my SBD earnings which is 84.375 SBD in 30 days.
TOTAL Earnings in DOLLARS: At that time, SBD equaled 9 USD per 1 SBD. That made me a profit of 759.375 dollars in a month.
AFTER:
*Good quality MEMES got me from 1.5$ to 8$ per EACH post. Avarage would be 5$ for the each of 15 posts per day.
Daily Earnings: 5$ * 15 = 75$ per day.
Monthly Earnings: 75$ * 30 = 2250$
75% of it goes to my SBD earnings which is 1687.5 SBD in 30 days.
TOTAL Earnings in DOLLARS: At that time, SBD equaled 9 USD per 1 SBD. That made me a profit of 5535 dollars in a month.
So it wasn't really spamming because people liked it and revarded it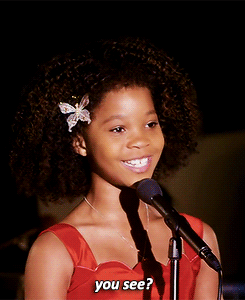 YOU CAN, HOWEVER, DECIDE IF YOU WANT TO POST and SPAM with 10, 15, or 200 POSTS PER DAY, or POST 1 GOOD QUALITY POST.
You are NOT encouraged to spam, but that is completely up to you.
THE QUESTION IS: HOW TO GET FREE 45 BOT VOTES?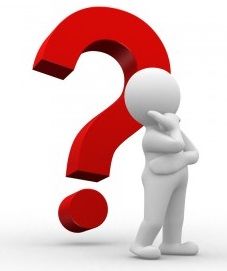 For FREE 45 bots, the only thing you need to do is to send me an email with the User Name and Posting Key (NOT YOUR ACTIVE ONE!!!) which I could connect to a system for voting. As soon as I receive and connect your account to a voting system, I will connect you all my 45 other bots. *Article on how to find your posting key can be found here:
https://steemit.com/steem/@steemir-app/how-to-find-your-steem-posting-key So far, there are 48 other people who did the same. This means 93 Voting Bots in total.
PREMIUM SYSTEM:
If you, however, decide to get all 93 bots (and all coming ones with this system) voting for you, the price which will have to be transferred is 5 SBD monthly. The amount of 5 SBD will be repaid to you by 93 bots in a single day. If you decide to order either FREE or PREMIUM service, 1st thing to do is sending me an email with your username and posting key ([email protected]), 2nd thing to do is RESTEEMING this post so other can learn about it as well. Thus, we can help ourselves by expanding the system widely.
*Both of the steps are required in order to get you 45 FREE bot votes, and both of the steps are required in order to get you PREMIUM 93+ bot votes.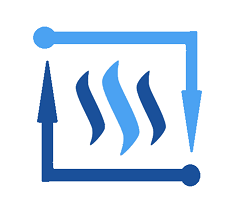 @keyss