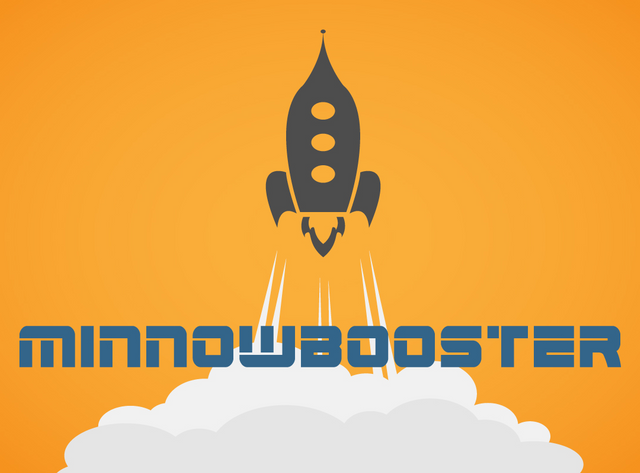 First.. this is not a critique
I love @minnowbooster, which has been dubbed the "Swiss Army Knife" for minnows. It's a valuable service for noobs of @steemit because it's an ATM for Automated Delegated SP Leasing, giving minnows much-needed STEEM POWER BOOST to have a greater influence on the platform. You basically delegate STEEM POWER to the @minnowbooster bot and it pays you interest.
---
Get your learn on:
https://minnowbooster.net
---
I started playing with it last week and delegated 730 SP to see what the daily payout would be. I received daily payments of prorated profit returns and it went straight into my balance. However... after a few days without voting power, I missed my 11 cent contributions, so I started the process of getting my SP back.
I'm pretty tech-savvy, but had a really hard time figuring it out. It's not super clear how to cancel your delegation of SP and get all that voting weight back. I ended up in the MinnoBooster discord server and was helped by @furious-one who walked me through it. He did such a great job, I figured I'd share the love and pass on the knowledge.
STEP 1: Return to the Giving Tree.
Use the same page you originally delegated all that hard earned steem power
https://www.minnowbooster.net/delegate
but this time, put in negative number for the amount you want back.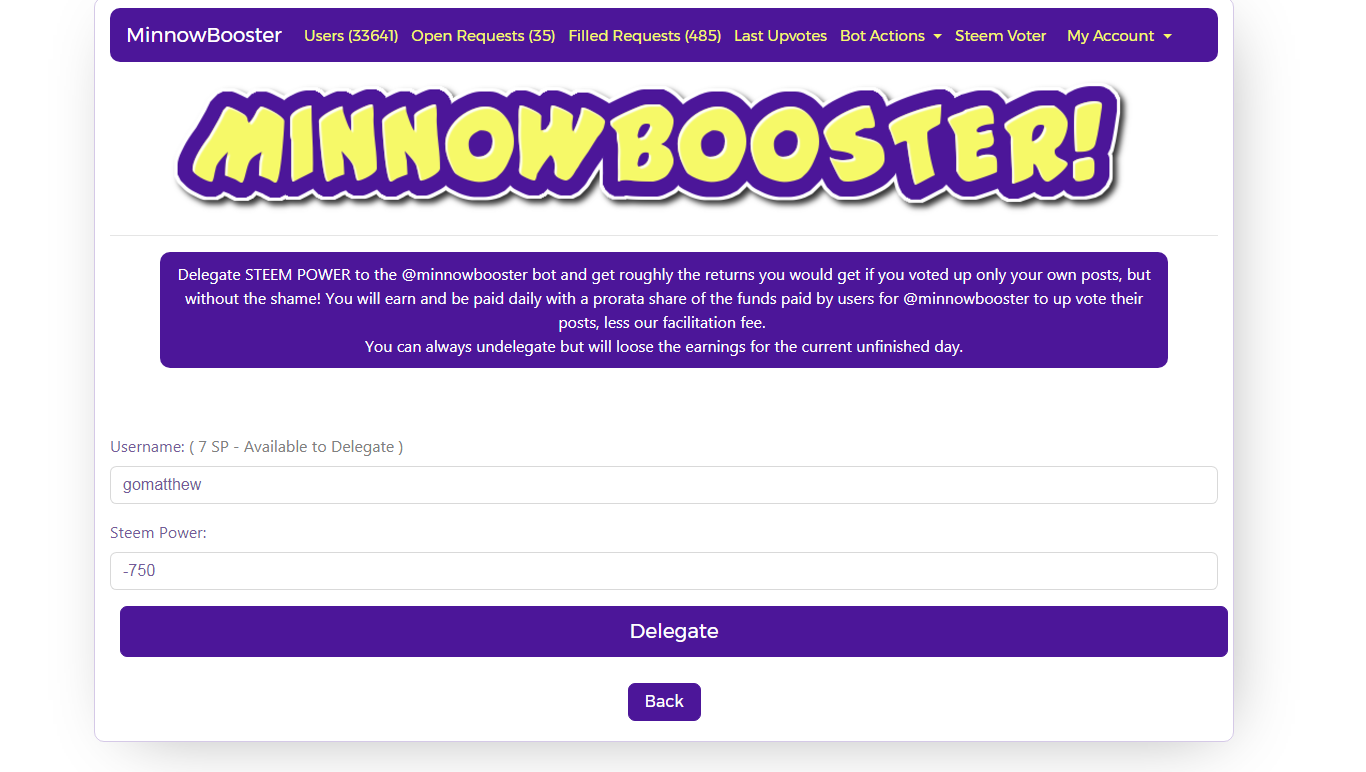 STEP 2: Zero Out That Vest.
The main thing is to make sure steem connect shows you are delegating 0.000000 vests. On the second screen, you should see this.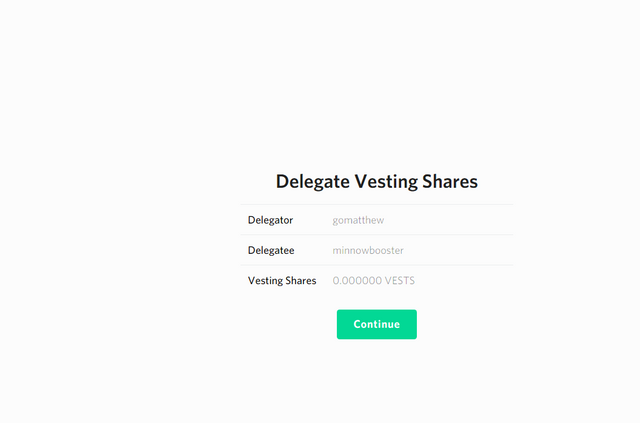 STEP 3: Duh. Password.
Yeah. I'm not showing you that screen. You got this.
STEP 4: Boo-ya!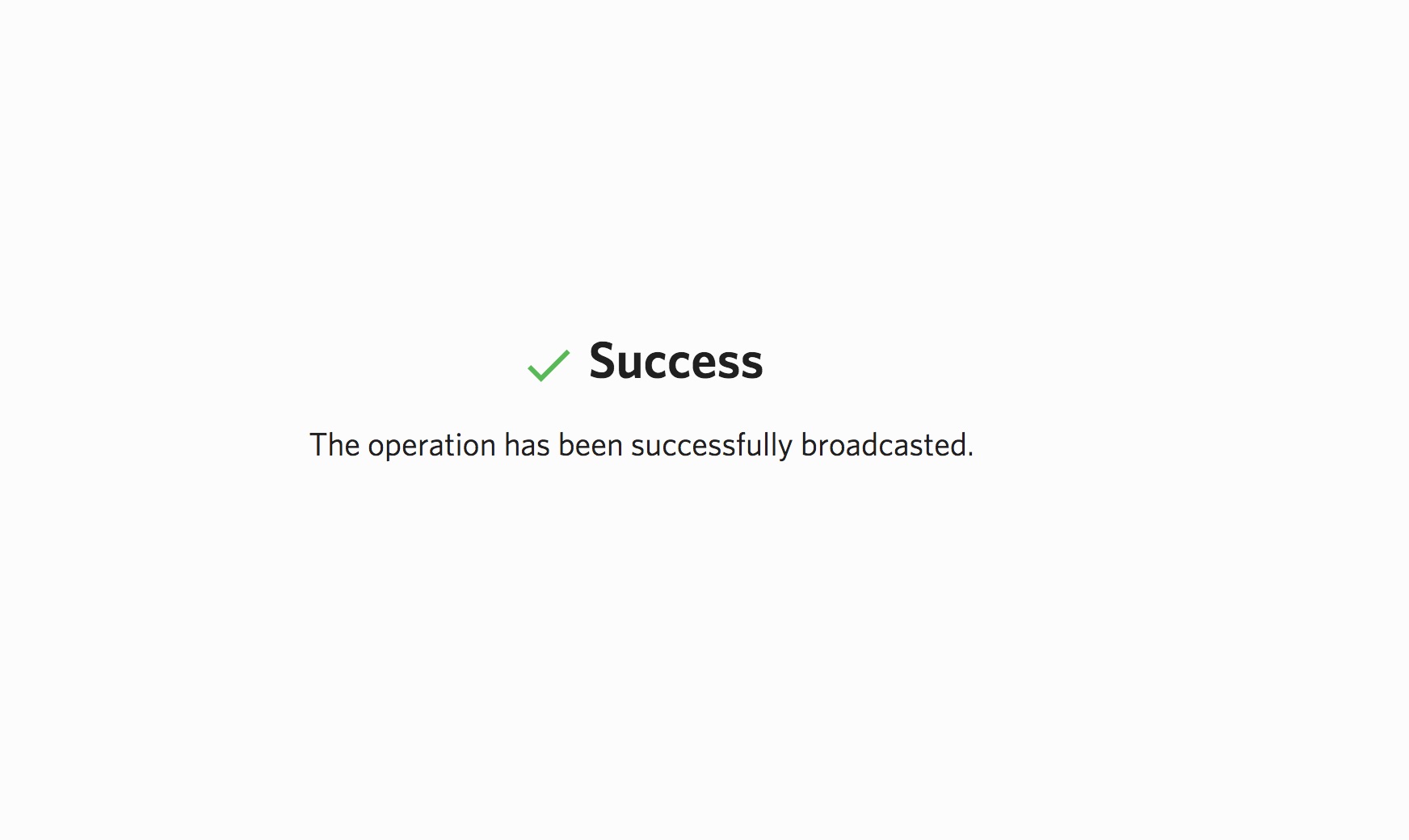 Remember, you have to wait 7 days for all the swagger to return to your account. Not quite sure why such a long wait, but in 7 days I should have all that SP safely back in my wallet.
Again.. A big shout-out to @furious-one who came through with the save. He's a great example of what this community should be doing.
If you like what you see, I'd appreciate a follow and I'll do the same.