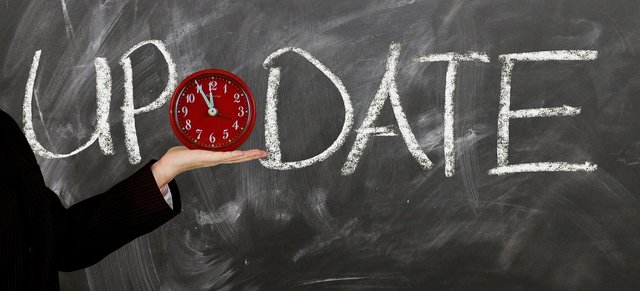 MinnowBuilder3 Account Update
Share Value
| Date | Owned Shares | Owned SteemPower | Owned Savings Steem | Value Per Owned Share |
| --- | --- | --- | --- | --- |
| 10/31/2018 | 691 | 712.2 | 6.7 | 1.04 |
| 11/10/2018 | 691 | 718 | 6.7 | 1.05 |
| 11/18/2018 | 791 | 722 | 113 | 1.056 |
| 11/28/2018 | 791 | 727.8 | 140 | 1.097 |
| 12/05/2018 | 791 | 731.1 | 161.7 | 1.128 |
| 12/18/2018 | 791 | 802.05 | 100 | 1.14 |
We have had a 1.2c increase in share value over the last 7 days. This is a 29.9% annualized increase for the shareholders and shows the rate at which the account's vote value is increasing for all involved including the redfish we are supporting.
As expected the growth rate decreased with taking time off of doing conversions due to the price feed being frozen for the internal steem price. This is a protection to avoid to much steem from being printed and not a glitch. Growth shown is purely due to curation and post rewards.
We are leaving extra Steem liquid in case the markets move in a way that will allow for profitable conversions again as it's by far the fastest way to increase the account quickly and add value to all who own shares. The amount of Steem held liquid has been reduced but is still enough to take advantage of any opportunities.
Support
Remember everyone who owns shares gets the benefit of this accounts growth. As the SP increases the value of votes increase so it's in your best interest to help growth this account. Upvotes of posts and comments all add up in a big way and then come right back to you in increased value votes, then the cycle repeats. More support the faster the account grows and higher the return vote becomes and IMO more importantly the higher the votes for the redfish become.
Thank you all for your continued support!
Photo from Pixabay