Before You Build A Mining Rig
So, I just wanted to list out some of the issues I had and the possible troubles you will face when beginning your crypto mining journey. The hardest part of mining is not knowing exactly what questions to ask. In my first article, I explain how to calculate profitability. Cost comparisons are necessary to begin ordering parts.
This is a picture of my current setup and my old setup. With all the problems I had your about to find out why I changed designs.

Now, for the list of things you need to research about your motherboard before you purchase it. When it comes to motherboard issues you will find that some boards don't allow you to use all PCI-E lanes at once or some lanes have slow bus speed. That will force you to have to rely on 4 in 1 PCI-E Riser Adapter Board or PCI Express 1 to 8 Mining Riser Card, so be sure to research this with your board choice.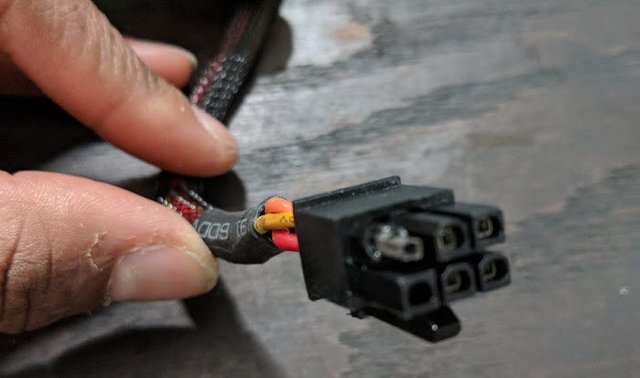 Risers - You might as well just buy the Ubit 12-PCS PCI-E Riser 6 PIN version. You will want 12 pack because it's a safe bet that 30% of them are going to be bad or destroyed in shipping. Next, when powering them you are going to want to stay away from the SATA connectors because they cause fires and power spikes so big it will melt the plastic. FYI, this has happened to me three times now.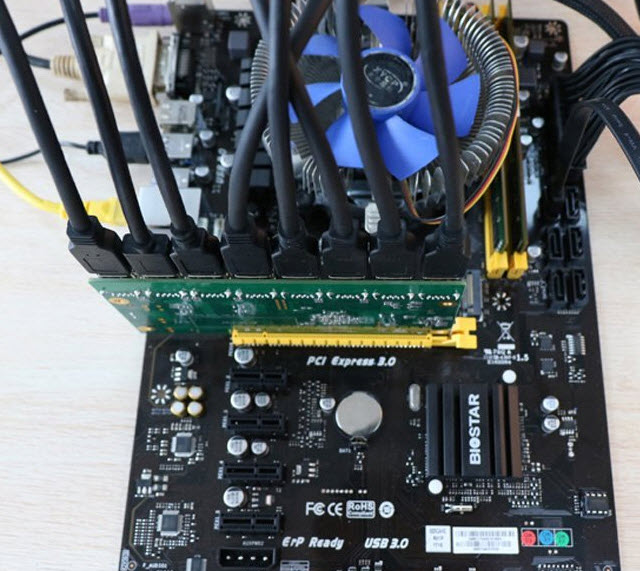 The card compatibility issue is presented in many different ways. Let's start with the first issue. You can run multiple cards types like AMD and Nvidia in the same rig BUT you must separate them in the mining software manually. With a little tinkering, you will get it working but I don't recommend it at all, it makes diagnosing issues take longer and it also causes issues because of the driver software conflicting and causing forced restarts. When using solutions like smOS www.simplemining.net, you have to use cards of the same generation for the Ubuntu-based system to recognize the cards.
Server rack cases are cool and my initial route for building my first rig. All I had to do is take off the front pate and drill some holes and I was in business (video is on my D.Tube channel). I loved that case but I switched to an open-air shelf for two main reasons. First, with all the issues that you will have with the risers, it's much easier to switch them out when you when the card is floating. Second, my temps are 10 degrees lower with no fans on the open air design.
Room Heat - I decided to keep the fans I purchased because they were expensive and 6k RPM. As of now they sit on the shelf and blow air up (as needed) to push the heat up toward the ceiling in my office.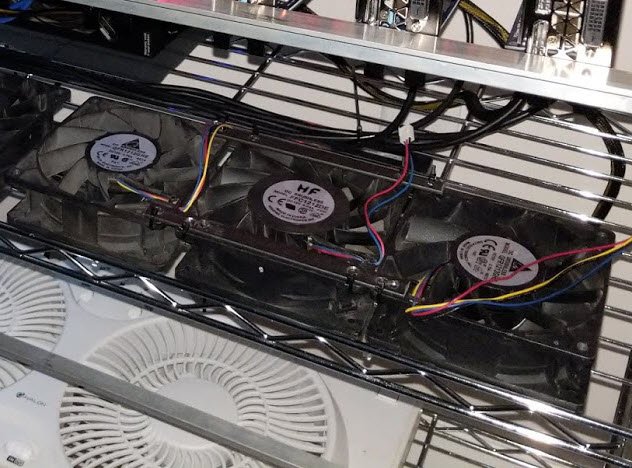 When it comes to OS choice, I first started with Win10 because I wanted to run Nicehash windows software. But I had sooooooo many restart issues with it that I ended up trying to use EthOS (Linux). Then shortly after Nicehash got hacked so I then moved to smOS and have been using it ever since, I love the product and it is worth learning.
These are the biggest and most time-consuming issues that I faced while learning to build a mining server (AKA crypto printing machine). I hope that you enjoyed. If you have any questions join our discord chat at http://discord.isharehow.com. Check out many more of my articles at http://knowledge.isharehow.com.