How to Grab an Extra RX 580 (at a reasonable price)
Hey Steemit,
We all know it's been near impossible to get a hold of AMD cards at retail value but this website might give you a shot a reasonably priced RX 580.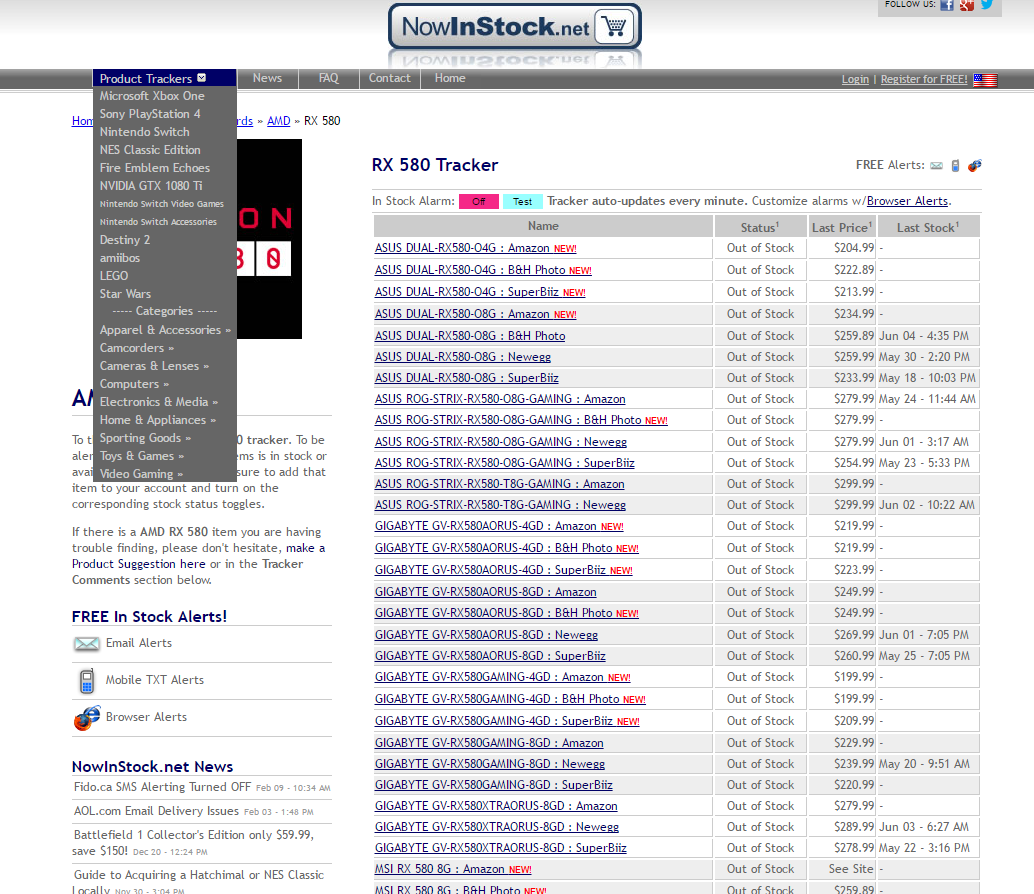 They sell out almost instantly but if your quick enough you should be able to snag one. After a few attempts I was successfully able to get an extra MSI 580 Gaming X using the site. These cards sell out in seconds so I'd recommend using text or browser alerts (which they support) or else you don't really even have a shot. If you need more than one, you're probably better off waiting until July for Vega as most sites now limit each customer to a single unit.
Best of Luck!