What would you do if you would have a relatively big crypto exchanging and mining operation? Not with the money, because that's quite obvious, but with all that excess heat?
Well, the co-founder of a Czech exchange, NakamotoX, Kamil Breicha, thought to grow tomatoes. And by looking at his first crop, it does seems the business model was validated:
---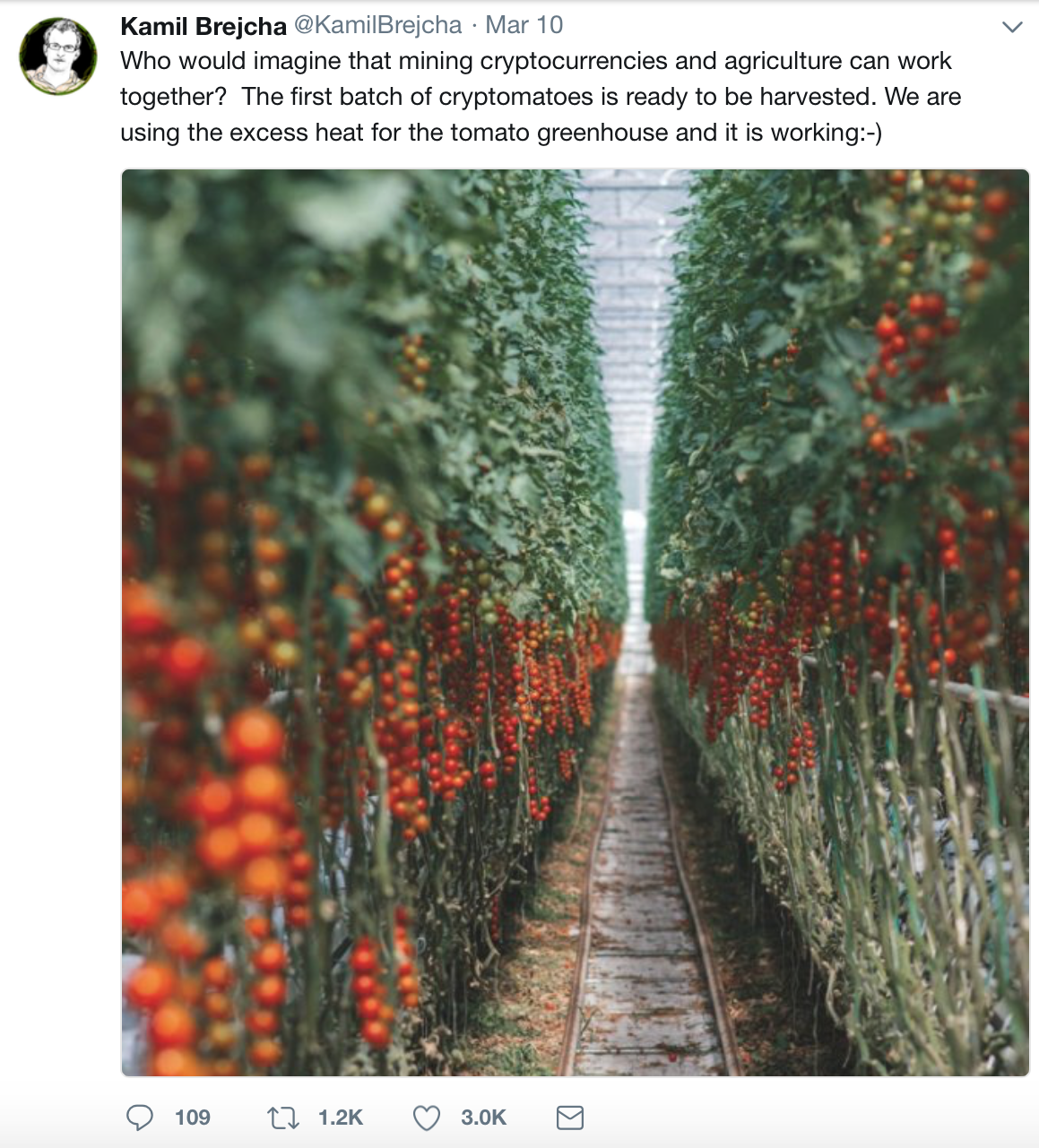 ---
That's a screenshot of his Twitter timeline and, as you would imagine, the image was retweeted more than one thousand times.
The success of this test will go a long way proving that, with the right attitude, the so called "environmental damage" of cryptos can be largely alleviated.
Breicha said at some point that he even thought about growing marijuana, but the "legislative hurdles" would have been too much.
Well, I'm absolutely ok with tomatoes, I say! Every time I'll make a salad, I will try to guess which helped in the process:
"Was a tiny little Bitcoin generating the heat for this salad? Or probably a decent Litecoin? Hmm, nope, this one tastes just like Ethereum..."
---
I'm a serial entrepreneur, blogger and ultrarunner. You can find me mainly on my blog at Dragos Roua where I write about productivity, business, relationships and running. Here on Steemit you may stay updated by following me @dragosroua.


---
Wanna know when you're getting paid?
I know the feeling. That's why I created steem.supply, an easy to use and accurate tool for calculating your Steemit rewards
It's free to use, but if you think this is a useful addition, I'd appreciate your witness vote.
Thank you!
Psst: new to Steemit? Start Here