Mining Update Bye-bye Nice Hash
It has been a few months mining with my ASIC machines. All goes pretty smoothly after getting them setup. Simply monitor the temperature and occasional reboot the operating system. I have running a Antminer D3 and Antminer L3++.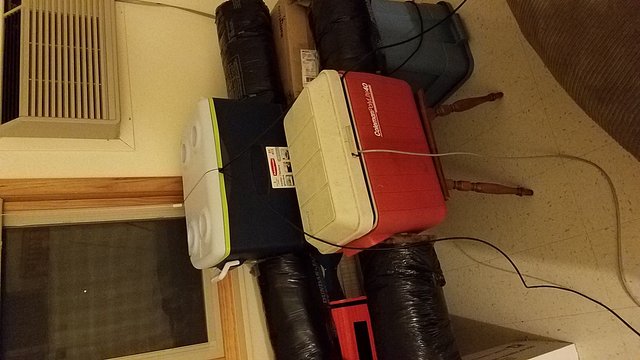 Each is in a makeshift soundproof box
It has worked out great in winter as I have been able to keep my windows open and the heat off. Winter has also allowed my to overclock each 5-10% without worrying about overheating. I have not cleaned them for about a month or so as it seems unneeded since they are kept in a low dust environment and the air coming into the fans is partially filtered.
Starting mining I mined at both Nice Hash and Prohashing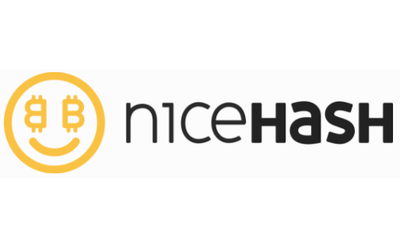 As my mining wore on, I became increasingly fond of Prohashing. The payout seemed better, the user interface was more appealing to me and data about my mining was more comprehensive. So I switched my other miner over to Prohashing and switched my payout to equal parts Litecoin and Bitcoin. That's another nice feature about Prohashing, they allow you to chose what coins you are paid out in and what proportion, it;s great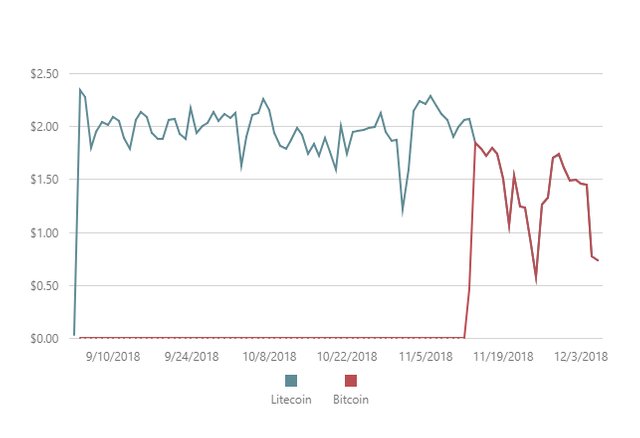 This is my mining profitability over the past few months. It has taken on the trend of the bear market the past few months although the drop hasn't been quite as significant. At my current pace I mine a little more the 1 Litecoin per month and more then .1 Bitcoin per year. It's been a fun hobby and I hope to continue.
Thank goodness I receive free electricity.
May the crypto moons crest again and bring me some profit with these things.