I can't believe it's been 10 months since I shared my first Minimalist inspired makeup collection. Looking back at the pictures, there's quite a few changes. I had 19 products then, I got rid off some, I replaced some and I still need to replace a few more, because makeup does expire even though I wish that wasn't the case, lol. At the moment, I am left with 11 products.
Current makeup collection:
I am happy to say that my collection is all cruelty free which means that none of the products I'm using are tested on animals! Yay! Most of the products are from Essence which is a very affordable and easy to find brand here in Serbia. Similar as Golden Rose. One product from Wet'n'wild was not bought in Serbia and lipbalm is all natural and handmade by a local brand called Little Fox.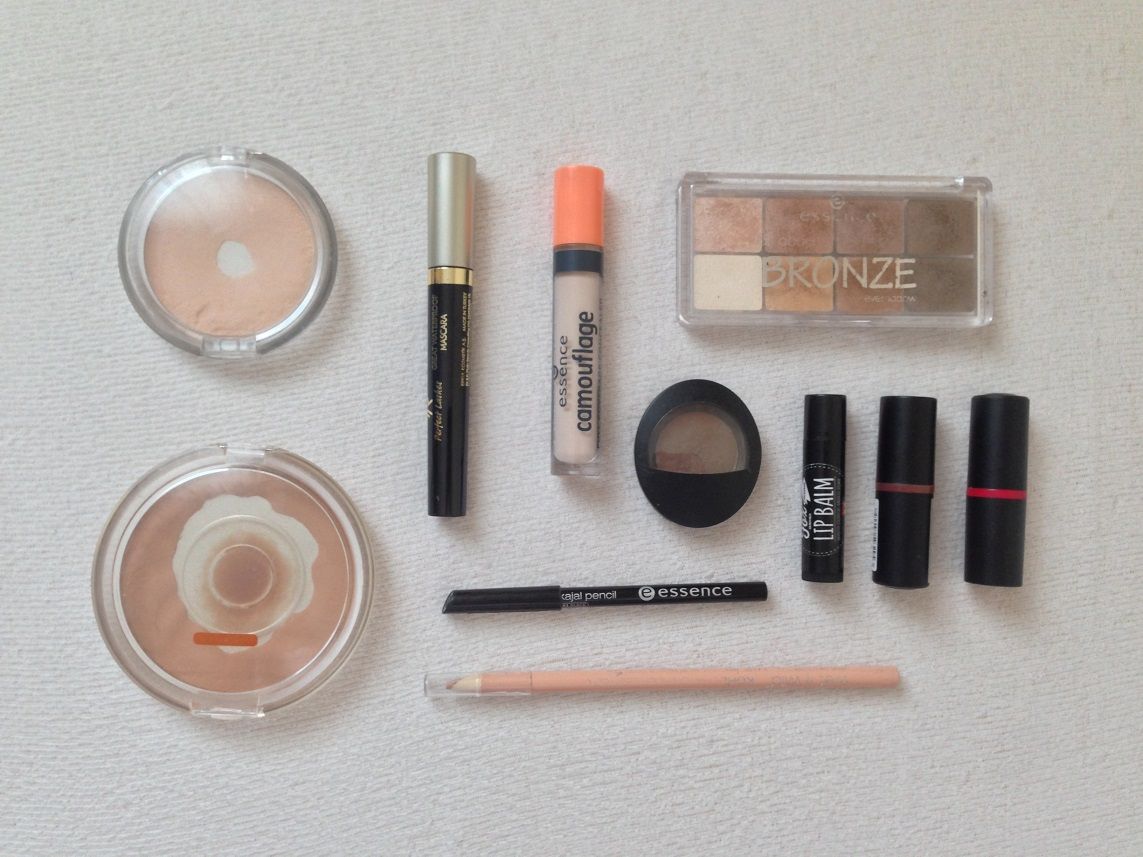 Face products
In my first post, I included brow powder as part of face products but in this post it will be included in eye products. I definitely need to replace bronzer and powder, since they are broken and getting old. At least I got a good use out of them.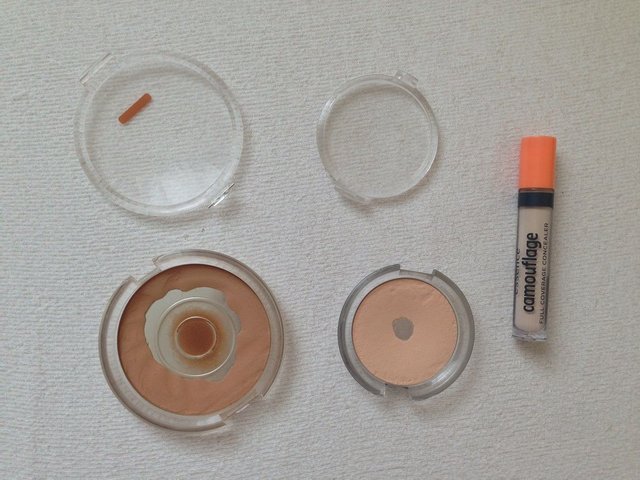 Bronzer - Essence 01 natural
Powder - Essence 04 Perfect Beige
Concealer - Essence Camouflage Full Coverage Concealer 05 ivory

Eye products:
This one is pretty much the same. I replace mascara on regular basis but I was always getting the same one from Essence so the last time I though I would try something different. I'm liking the Essence one better than this Golden Rose one, but oh well. When it comes to eyeliners, I broke my brown one so I'm not sure if I will get that again or replace the black one. I would also like to replace the eyeshadows with smaller one, where there are maybe 4 shades.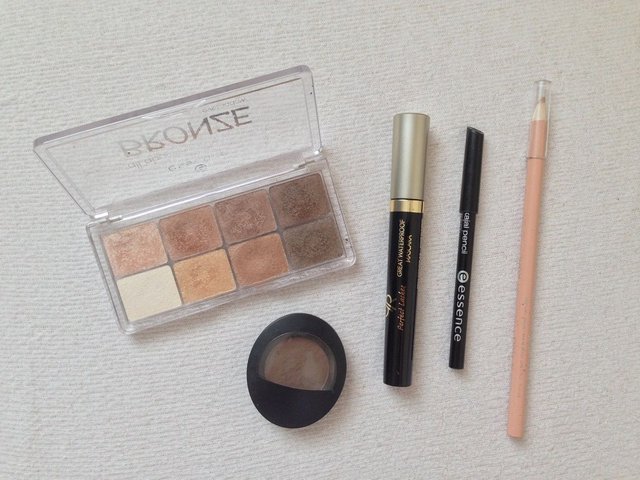 Eyeshadow Palette - Essence All About Bronze 01 Bronze
Black Eyeliner - Essence 01 Black
Nude Eyeliner - Wet'n'Wild E607A Calling Your Buff!/Rose Naturel
Mascara - Golden Rose Perfect Lashes Great Waterproof Mascara
Eyebrow Powder - Golden Rose 105

Lip products:
This is where the most change happened which is weird since lip products are my favorite. I still love to keep my face and eye makeup very simple and change lip colors, it is fun and it's just my style. I had 8 lip products, now I have only 3! I think that this is where I will add some, probably a small lip gloss or liquid lipstick, we shall see.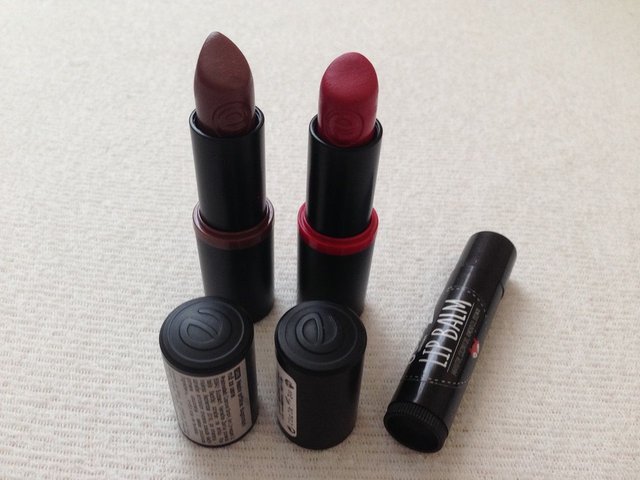 Brown Lipstick - Essence Long Lasting 28
Raspberry Red Lipstick - Essence Adorable Matt 14
Lipbalm - Little Fox Coconut Lipbalm

When it comes to my views on makeup, it is still the same. Well, I think I even wear less makeup in the last few months. I can actually tell you that the last time I wore it was on the 6th of May and the reason I remember that is because I went to a celebration at my neighbor's home. I would still love to try out some 100% natural products but I still haven't got around to do it since they can be quite expensive and hard to find here, so shipping would be another cost. But I will do a little bit more research about it, you never know when things might change.

I would love to hear from you, what are your thoughts about makeup? As women, what do you use and how self-counscious you are about wearing makeup? As men, what are your thought about different makeup looks? I wish you all a lovely Sunday!


All photos are my own, taken with iPhone 5.

Some of my previous posts:
Garden Update - Cherries And Cucumbers Are Here, What Is Next??
This Is A Post About Roses
Dance Photo Contest By @neihy05 - #ulog
Fluffy Clouds, Coffee, Spending Time With My Niece and My Nephew's First Birthday - #ulog 2
Korisni Saveti Za Steemit Pocetnike I Glasanje Za Svedoke
The Art Of Single-Tasking
Trains - Original Poem