Build contest results from 01-20-2019 to the topic "theatre" | Bauevent Ergebnisse vom 20.01.2019 zum Thema "Theater"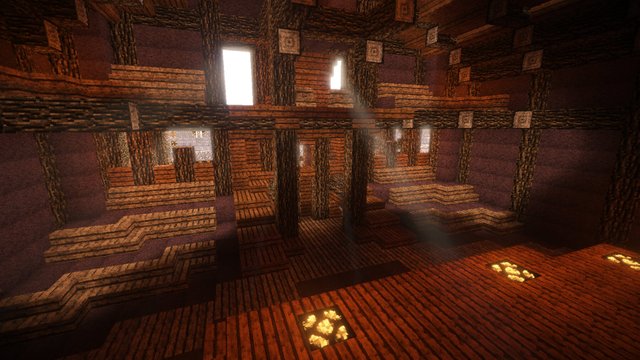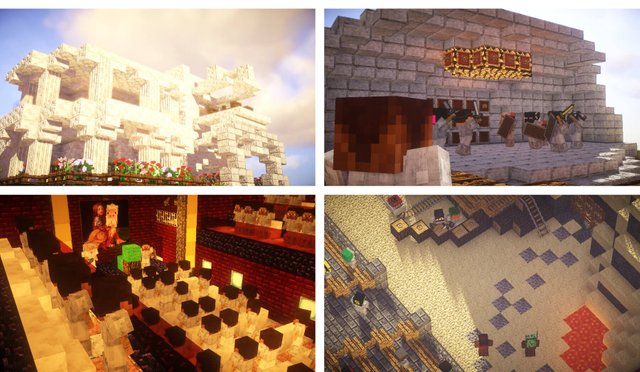 ---
Here I always show you the results of the build contest of the last Sunday.
Hier zeige ich euch immer die Ergebnisse des Bauevents des letzten Sonntags.
If you want, you can join the next construction event. Usually, the build contest starts shortly after the publication of this article. More specifically, sunday at 18:00 o'clock in the timezone UTC+1. Topic voting starts 15 minutes before. After start, everyone can build up to 3 hours until 21:00 o'clock.
Wenn du möchtest, kannst du bei dem nächsten Bauevent mitmachen. Meistens startet das Bauevent kurz nach der Veröffentlichung dieses Beitrags. Genauer gesagt Sonntags um 18:00 Uhr. Die Themenabstimmung findet 15 Minuten vor dem Bauevent statt. Jeder kann nach dem Start des Bauevents 3 Stunden bauen, bis um 21:00 Uhr.
Rewards are distributed in event points. These event points can be spent in coins (taler) and skills in the game. The received coins (taler) can then be exchanged into Steem Power and Steem Dollar.
Belohnungen werden in Eventpunkten ausgeschüttet. Diese Eventpunkte können in Taler und Fertigkeiten im Spiel ausgegeben werden. Die erhaltenen Taler können daraufhin auch in Steem Power und Steem Dollar getauscht werden.
I hope that I have motivated you to participate in our build contest that has been going on for more than 5 years. We are happy about all participations, especially if players from the Steem Community play. ;)
Ich hoffe, dass ich dich dazu motiviert habe, bei unserem, seit mehr als 5 Jahren stattfindenden Bauevent teilzunehmen. Wir freuen uns über alle Teilnahmen, besonders auch, wenn sich Spieler aus der Steem Community spielen. ;)
Well, chatted enough about how it works! Here are the results of the last build contest with the topic theatre.
Jetzt habe ich aber genug darüber geschrieben, wie es funktioniert! Hier sind die Bauevent Ergebnisse des letzten Bauevents zum Thema Theater.
1. Platz | 1st place | @mcsiempre [25 EP]


2. Platz | 2nd place | @sausemaus [13 EP]

3. Platz | 3rd place | @sturmgenster [5 EP]


4. Platz | 4th place | @skyroadfan [3 EP]

5. Platz | 5th place | @mountaindewd [2 EP]


6. Platz | 6th place | @percy200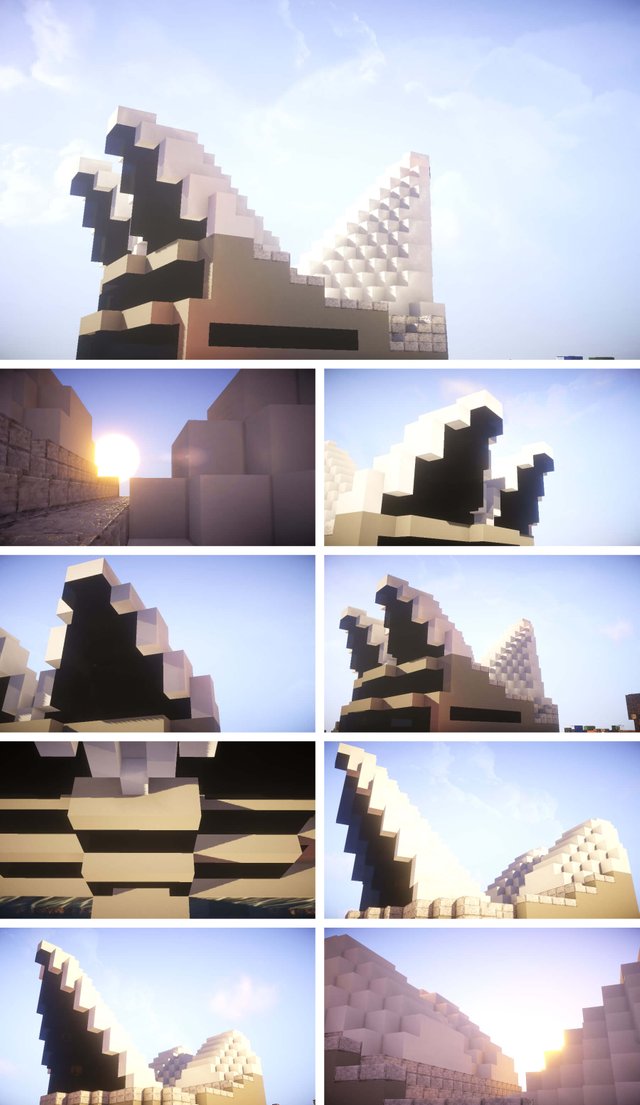 Nicht bewertet | Not ranked | @immanuel94
I also tried this time to build a small theater, how do you like it?I also tried this time to build a small theater, how do you like it? :3
Ich habe mich dieses mal auch versucht, ein kleines Theater zu bauen, wie findet ihr es? :3


---