This is a framework and mind set that will help you deal with any problem that you have.
Of course , I don't claim that you will find a solution, but you can have a three step process, that can guide you through any problem.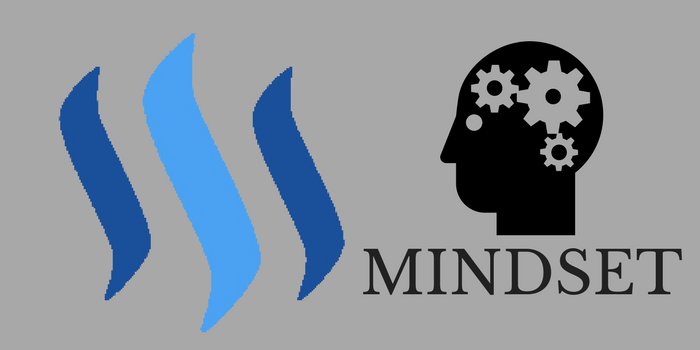 So, as I mentioned it's a three step process as shown in the graph below. Most people, miss completely step three and this causes them a lot of negative emotions.
Here's the little graph I prepared and then some thoughts on it.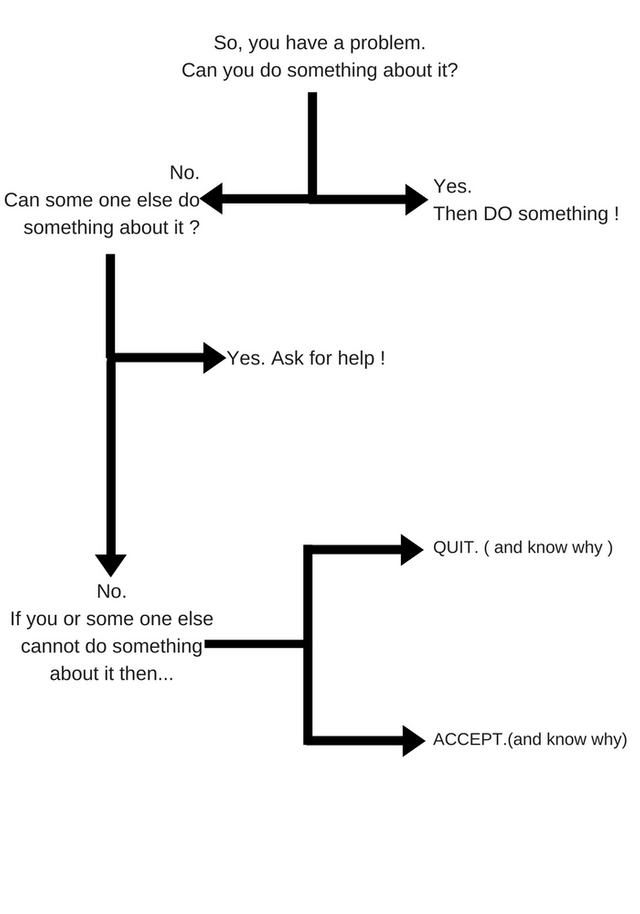 Do something about it
First step is to ask yourself. Can I do something about it ?
If the answer is yes , then go ahead and do it.
You may ask, what if you know you can do something and you don't do it? Well, this could be a whole another series of articles. I am here for the long run, so stay tuned.
For the shake of the article let's say that there nothing (else) you can do about it.
What can you do next?
Ask for help
If you cannot do something to deal with your problem, then you will have to find someone else that can do something about it. In this case, you will also have to convince him or her to help you. How can you do that ? You guessed right… In another article. Here we are focusing in the process.
In the unfortunate case that there nothing you or anyone else, can do about the problem then there are two basic options…
But know why…
First option is to accept it.
Second option is to quit ( or leave ).
In both cases, you have to know why you accept or quit and this is the step that most people miss and this causes them anger or frustration in the first case or sadness and bitterness in the second case.
If you are able to find out YOUR why on your choice then you are in peace with your decision and carry on with your life, without any drama.
Basically, your why is an underlying value than you have and when you find it you will be able to put up with a situation or walk out right away. This value can be found by asking yourself questions like "why this is important to me" or "what do I gain from this". In NLP, we call this Hierarchy of Ideas (H.O.I.) and I will speak in more details in an upcoming post.
Example
Let's say you are in a job that pays you little and they give you all kind of shit every day.
You cannot do anything about it or anyone else.
You may quit. Then you start to say they forced me out and this not fair blah, blah.
Or you could ask : "why it is important for me to quit" and find an answer that could be you value self esteem highly. No more sadness, you are proud of yourself to quit.
You might stay. Then you whine and play victim. ( some can guess that I have a thing with whiners… ). What if you ask "what do I gain from staying in this job" and find an answer that this is your only choice now to feed your family and your family is of utmost importance to you ? Things get easier.
That was a rather simple yet powerful three step process to deal with our problems. Wish we would not have any problems, but we have. And knowing why we do what we do, can ease many emotions and help us go on with our lives.
And until we all deal with our problems,
Be healthy , smile and Steem !