Can U Imagine?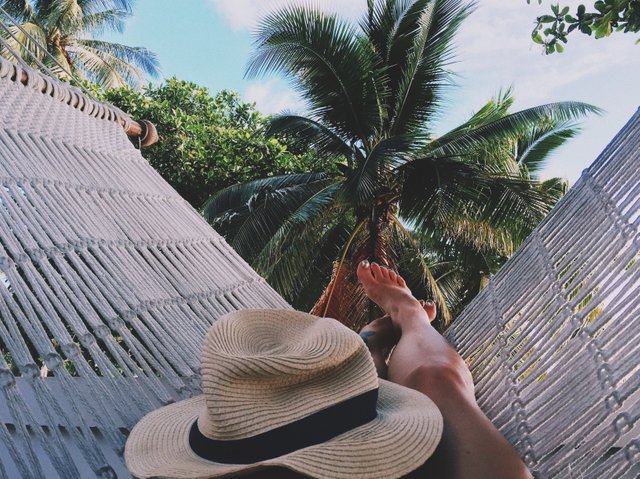 ⠀⠀⠀⠀⠀⠀⠀⠀⠀⠀⠀⠀⠀⠀⠀⠀
Imagine being allowed to be happy and enjoying life. Your life does not conflict with the lives of others.
Imagine yourself living and expressing your dreams without fear. You know what you want, when you want it and what you don't want. You can change your life as you wish. You are not afraid to ask for what you need, say "yes" or "no". Imagine that you don't care what others say. You no longer adjust your behavior for gossip. For whose opinion you are not responsible. You do not need to control anyone, and no one controls you.
Imagine yourself living and not judging anyone. It is easy to forgive everyone and reject judgments on anyone's address. You do not need to fight to ensure that you were right, and someone - no. You respect yourself and others, and they respect you.
Imagine living without fear of loving and not being loved. Do not be afraid to be rejected, and you do not need to be accepted. You can, without shame and need to make excuses, say: "I love you." You can walk around the world with an open heart and not be afraid of insults.
Imagine not being afraid to take risks and learn about life. Not afraid of losing something, living in this world and dying.
Imagine that you love yourself as you are. Love your body, feelings as they are. Know that you are perfect as it is.
The reason I ask you to do this is that all this is quite possibly!
⠀⠀⠀⠀⠀⠀⠀⠀⠀⠀⠀⠀⠀⠀⠀⠀
Представьте, что вам разрешили быть счастливыми и наслаждаться жизнью. Ваша жизнь не конфликтует с жизнью других.
Вообразите, что живете и без страха выражаете свои мечты. Вы знаете, чего хотите, когда хотите этого и чего не хотите. Вы можете по своему желанию изменять свою жизнь. Вы не боитесь просить о том, что вам нужно, говорить «да» или «нет». Представьте, будто вам все равно, что скажут другие. Вы больше не подстраиваете свое поведение под чьи-то пересуды. Ни за чье мнение не отвечаете. Вам не нужно никого контролировать, и вас никто не контролирует.
Вообразите, что живете и никого не осуждаете. Легко всех прощаете и отказываетесь от суждений по чьему бы то ни было адресу. Вам не нужно бороться за то, чтобы вы были правы, а кто-то — нет. Вы уважаете себя и других, а они уважают вас.
Представьте, что живете без страха любить и не быть любимым. Не боитесь быть отвергнутыми, и вам не нужно, чтобы вас принимали. Вы без стыда и необходимости оправдываться можете сказать: «Я люблю тебя». Можете шагать по миру с открытым сердцем и не бояться оскорблений.
Вообразите, что не страшитесь рисковать и познавать жизнь. Не боитесь что-то потерять, жить в этом мире и умереть.
Вообразите, что любите себя такими, какие есть. Любите свое тело, чувства такими, каковы они есть. Знайте, что вы совершенны в таком виде, как есть.
Причина, по которой я прошу вас сделать это, заключается в том, что все это вполне возможно!
.
================================
Follow me on Instagram:
http://instagram.com/hollymollyland
If you would like to support my journey as a content creator you can also Join my Patreon account: https://www.patreon.com/Hollymolly
If you're feeling really generous, you can contribute to my following crypto wallets, since I'm just starting and have nothing :(
BTC: 1KDrNHYcXRuHYZ9SmaYwp1FYD87nXvMqUb
ETH:
0xfE141A1D5F6F2b804E95273cB67F4DE13e342d23