Focus for Success - 9 - Passion Drives Skill
Focus for success requires us to find the one thing and doing it. What is the one thing in your life or business right now which is most important? Which, if you mastered would completely change your world. How do you find that one most important thing that will make such a big difference?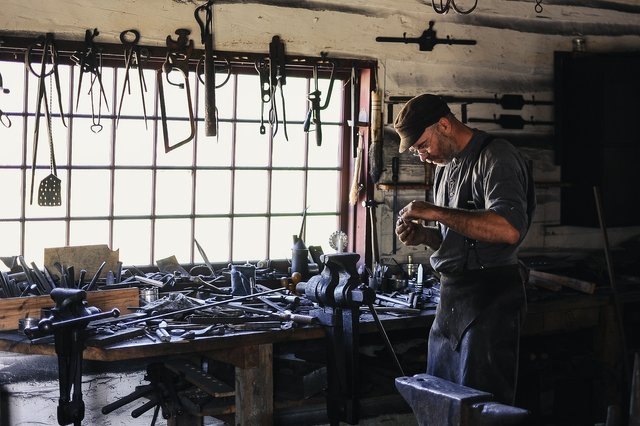 Pixabay
This is where passion comes in. Remember, the goal is to find the one thing, and do it. Regardless of whether or not it is the most fun thing to do in the moment. But, if the one thing is a passion, which it often is, your life just got a lot easier and more fun. So how does this work?
Remember, you are looking to maximize your efforts by focusing on the single most important item in the moment, and doing it. It could be anything from managing staffing at an existing job to writing your own blog. More often than not, you will find the one thing is something you can get excited about, even passionate. The more passionate the better because you will spend more time on something you are truly passionate about. And what does more time translate into? You can and often will develop key skills that will make you even more successful.
Do you see how everything ties together? Often I see people struggling to find the one most important thing they need to focus on. When it is often right in front of them and is something they will enjoy doing. Unfortunately, society has built up this image that success is built on hard work that is not necessarily enjoyable. But this is not a requirement for success, although there may be tough times. But, if you are doing what you are passionate about and are good at, i.e. through the skills you have developed, the one thing you need to focus on, will not seem like work. I'm sure you've heard something to that effect before.
Gary Keller provides an excellent example of using passion to drive the one most important thing in The One Thing*. Keller discusses the passion of Bill and Melinda Gates, of Microsft, and their desire to do something for less fortunate. After setting up a foundation, they realized that health care for underdeveloped countries was where their passion lay. And they identified the one thing that they believed would make a difference, vaccines. You see it is vaccine immunization which has the ability to rid the world of terrible diseases. Now, they could have put their millions in many valuable medical endeavors, but vaccines were their one thing. By focusing on what they believed would have the greatest impact, they identified the one thing where they could help the world. Truly a successful endeavor.
You may not have anything as grandiose as ridding the world of terrible diseases, but your one thing can lead you to personal success that can be satisfying on many levels. It is still early in our study, but I would ask that you begin thinking about what you need to focus on. What is the one thing at this moment, that if you focused your attention and energy, would have the greatest impact on your life and even the lives of others?
Focusing on the one thing that you are passionate about and willing to spend time on, will allow you to develop the skills you need to be very successful. -Guy_Sellars
***
A community is build on interaction. Please leave a comment, always appreciated and makes for a more enjoyable experience.
***
*The One Thing, 2012, by Gary Keller with Jay Papasan, Bard Press of Austin Texas, Rellek Publishing Partners LTD.
***
Photo is courtesy of Pixabay which is a License, free for commercial use and with no attribution required ID adult-1866533_1920.
***
PrePostSEO, is a free online plagiarism checker. You can view the report showing that this chapter is 100% Unique and 0% Plagiarised.