Wisdom and Action, Thought and Movement – Know the Difference...
Hi Steemians!
We use the thought process as the basis of our philosophy when regarding life and the world in which we live. We use our speaking faculty with the utilization of words to express those thoughts in a manner comprehensible to the people with whom we interact.
As a result of this natural cycle, societies and schools of thought are established with particular sets of rules that govern life on a large scale.
Everything you see today, and this great achievement of human progress incarnate in the vastness of society, is wisdom turned into action, and thought converted to movement. No single achievement of any value can ever come to realization if we do not find the courage to turn our thoughts and words into action and movement.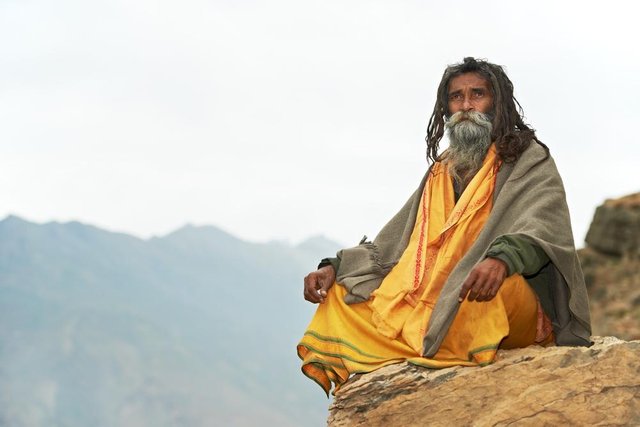 img src
There was once a preacher with great wisdom and vision. Everyone who talked to him found the missing piece in the puzzle of their life and became successful after a while. He knew the answers to all the questions of existence and life. His intelligence rivalled that of the greatest scientists and his guidance exceeded the expectations of the people who had lost their way and come to him for advice.
Nevertheless, the preacher was always indignant. For if he was the link of understanding and the fountain of knowledge, his life was never the reflection of that engulfing wisdom. For if he had dreams of his own, he never had to chance to realize them. One night, he asked his god, the deity to whom all his prayers went, for a solution, or a hint that he might have missed until now. No answer came to him that night, but he did fall into slumber.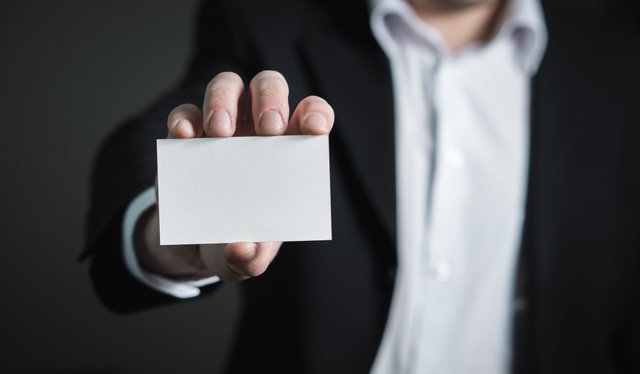 img src
The next day, the preacher woke up but there was something missing. It was as if something had been removed from his identity. The preacher struggled, but could not speak. He had lost his voice and his ability to convey thought in the typical manner of all humans. That was especially tragic for the preacher, as in his name, it was preaching that gave meaning to his life, and he had lost the only thing he was capable of doing.
The preacher who could not preach eventually achieved everything that he wanted. As he came to the realization that he could no longer speak, the preacher had to put his energy into actually doing something and so his everyday life centered around the steps that he had to take in order to reach his goals.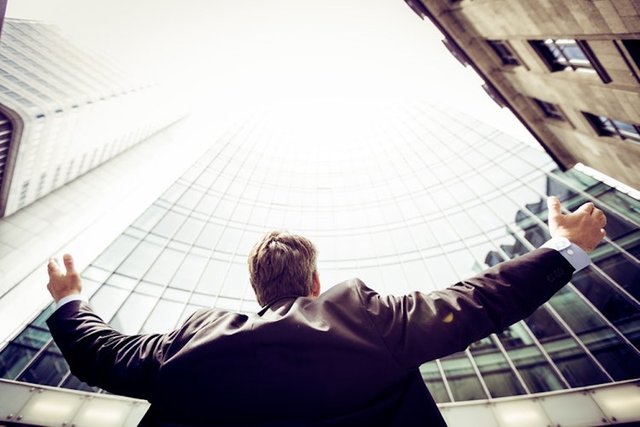 img src
The story of the preacher is the tale of many of our lives.
Every step you take today (action) towards the realization of your goals (wisdom), you reduce the guilt and regret of a tomorrow on which you are in the same place as now.
Thinking is great, but without movement, it is an absolute and utter waste of your time. So, shake off your doubts and fears, for you have a wisdom that is remarkable when compared to most of the common population.
Bertrand Russell once said, "The whole problem with the world is that fools and fanatics are always so certain of themselves, and wiser people so full of doubts."
Take steps today, and live a meaningful tomorrow.

A BIG HUG!

==================================
Important Note!

I have been working very hard on this blog since the beginning. I have a very busy life but I am giving my best and believe me I have shared experiences that I have been coaching thousands of people and I know that the change of the Mindset should be daily. I am already grateful to see you giving upvotes to each other and you can see this with the fact that many already have 8, 9, 10 upvotes. But I'm sure that with the effort of all of us we will see a community with, 40, 50, 80 upvotes and for that everyone should get engaged so we can make it come true. I believe and we can! Resteem...

***Remember Community: Please, if you commented and upvote on a new post I did, please always go back to the previous one because if someone in the community commented lastly because of time zone differences it will be without your upvote and that would not be fair.

You all know the goal! We can reach: 50+ Upvotes each others!

Attention!!!

I'm reading all the meaningful comments from the posts.

I am here making a list of all of you who have helped build this community by voting for each other who write meaningful comments and soon I will respond to everyone with comment and thank you all because I can already see this spirit being built in this Positive Mindset community and help between all of you.

You will receive my upvote in all material and brief comments I will do this in all the posts I am following very closely and I can see what the people who are generous and contribute to this legacy that I am trying to build with all of you can become reality in a short time.

AND

First of all, I would like to thank all of you, who are the most active and proactive in this community, showing your generosity and always with meaningful comments. From now on I will always make a list of these incredible people who have helped to expand our goal of growing ever more.

And if you are not on this list, please, after making your comment, write in that comment: Include my profile in the list, because I do or want to be part of all this with all of you!

But I ask that if you are new around here you read many of the previous posts because they make it clear that we are building a community with respect among all, generosity and this blog is for those who really want to start moving their Mindset to positive and moreover be part of the growth of all of us who contribute to this blog. Please do not ask to include you in the list if you are just wanting votes or speculating because we want here people genuinely attuned to growth and good attitudes and as I have always said with Respect as the basis of all, generosity and positivity!

Remember the rules. First leave your comment meaningful and then leave your message that you want to be included in this comment. Everyone is welcome and I hope this list grows exponentially because this will be a reflection of everyone's growth. I really do not want to be able to update the list of so many people that can be included in it. Let's go together towards the 50+ upvotes to recognize the efforts of those who dedicate their time so that we can become stronger and leave a legacy of growth in our lives and in the lives of others!

ABOUT OUR LIST!!! WE NEED GROW THIS LIST! LET'S GO TOGETHER IN THIS COMMUNITY - RESTEEM!

I'm not going to put this list in all the posts because I do not quite understand why, but some people did not like me to tag them even though this list is a list of acknowledgment and thanks from the people I've observed being the ones who write meaningful comments , are generous voting for each other and contribute more to this family we are building here. So stay tuned to the text below and in the next posts.

@juanmanuellopez1 @moghul @coolguy222 @newageinv @gowealth @blessed-girl @cruis @lexymaine @alokkumar121 @aceandnotes @darlenys01 @rafique1953 @marvyinnovation @wems @ajks @alaisguineasis @amnlive @kimmysomelove42 @praditya @tommyl33 @samryan @vickykarma @brightsun @oppongk @kryp70kn1gh7 @hobo.media @theticket @royer94 @mentalhealthguru @bradley028 @nummulshrma @steemmatt @maxijgcomm @maikelblogo @mrblu @nancymj @petervi @mcoinz79 @missabigail @saludoalalma @mcnestler @moarafatshow @gargi @luis402 @rem-steem @shahzadeh @sumon-ar-vines @naijauser @yantrax @josema.saborido @khan.dayyanz @shapescooper @aceofhearts @marcocosta @rvag5 @fusroj @cashlane @borrowedearth @michaeljn @kchitrah @mitchhunter @nataliaeline @cherlianny @unknownphoton @unclefz @gardengranny @bettyamv @ghostwriter9 @wandrnrose7 @nancybriti @missladybug @shirophantomhive @rvag5 @ankitjnv @marvyinnovation @tommyl33 @gowealth @ustaadonline @daio @brightsun @mzubairch @lightestofideas @amit1995 @starapple @treodecimo @edinhazard @maxijgcomm @wasito @mariita52 @maroni55 @nataliaeline @ajtech2596 @keithf @wesleyvanderstel @grainsofsand @mariita52 @naijauser

Thanks All of You!!!!