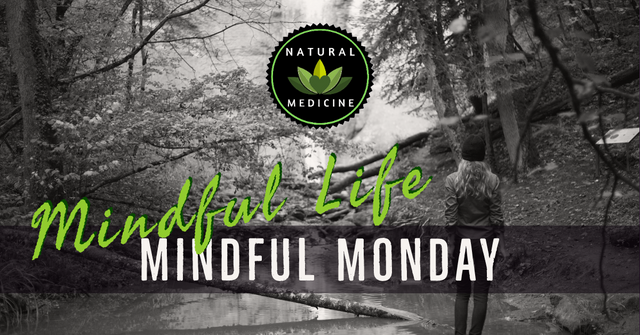 Happy Monday Steemians!!
I know the thought going through your mind. Hair? What on earth does this have to do with anything? Well, for those of you that have followed my Mindfulness Mondays in the past, you will know that the 'blurbs' I put in the title actually set the tone of what we're going to discuss. If you didn't, SURPRISE. Besides being that attention grabbing (What on earth could this post be about?) There is usually a meaning behind the titles.
So what on earth is Hair about?
We see our hair as an extension of who we are. It's part of our identity, our style, but ultimately it is an expression of ourselves.
When you start to feel down, out of place, depressed what is one of the first things to go by the wayside? Our appearance. We don't care what we look like. We don't care how we present ourselves, because we are stuck in a negative cycle and fixing ourselves up is too much energy. Our self care falls by the wayside.
When we're feeling great, we make sure our appearance shows that. We take care of our outwardly appearance. Yes, there are usually other reasons at play but at the base of it all this is how we feel. There are exceptions to this is when those of us that live with the 'fake it until you make it mindset' or put our mask on so we hide how we're feeling. 'If I look ok, then everyone will think I'm ok and leave me alone.' I personally call it my 'game face.' When you work in customer service, the person you're helping doesn't give a squat on how you are feeling. They just want you to do your job. More recently, they feel they're entitled to take out their problems and frustrations on you. Yet you have to sit there and take it with a smile on your face. You're not allowed to respond, you're not allowed to react. It's a mindset most businesses have created and cultured for the past 70 years or so.
(I did it again, mindset on one aspect and we went the other way. Let's see if we can get this back to what I wanted to discuss)
So...
And in the morning
I'm short of my identity
(Uh huh, uh huh)
I scream Mom and Dad
Why can't I be who I wanna be?
(Uh huh, uh huh)
To be
I just wanna be myself
And I want you to love me for who I am
I just wanna be myself
And I want you to know, I am my hair
Source
Not sure how many of your recognize this verse or have even heard the song. It is 'Hair' by Lady Gaga.
The song starts off with her mom cutting her hair when she thought she was 'hot shot' If you look at her over the years, you'll see a bit of an evolution from colorful, crazy to sleek, elegant, and now more and more her own natural hair color. One thing to remember is 'Lady Gaga' is performance art. An image, not the person. She has expressed herself through of all things... her hair.
So if our hair, our appearance is so much of who we are. Why do we not see this as a form of self care? Or if we do then why do we not take advantage of it. You can reinvent yourself every 8 weeks if you want to (Recommended time between haircuts) When you get your hair cut, don't you usually walk out feeling better? There is something about that little bit of pampering. Someone else washing your hair. I've even gotten my husband hooked on it. He gets his washed afterwards since he get hair everywhere.
So why do a lot of us not do this on a regular basis? We get stuck in a rut. Places of employment frown upon personal expression. Luckily, things are starting to change. Yet we still have control over how it looks on a daily basis. I find myself using excuses like, lack of money to get my hair cut. I don't do my hair for work, because I take my shower before I got to bed at night. I admit I am a bit lazy, I don't want to get up at 6am to beat my husband to the shower just so I can do my hair. Ponytail and we're done. Yet, I still look scraggly and like a crazy lady LOL. It's time to cut it short again. I just don't know what I want. I had been wanting to do put purple in, but so many people around here have been putting in purple and it looks awful. I can't stand being 'trendy' I promise when I get mine done, I will do a before and after.
Self care is so important especially for those of us that our mindset usually is what we wake up with and we need to break a cycle. The best way to give yourself a jumpstart is actually to get a haircut.
What are some self-care methods you do? Please share.

I missed it last week, but I am trying to do a feature/curation with people a mindful life mindset.
This is a great posting on mediation. Sensation or Meditation It addresses a few things that come to mind with meditation. Some people have a hard time with breathing. Some do better with a visualization. Some are looking for a feeling, when they meditate. Check this posting out and see what you think.
Please check out this post Fear vs. Love It is a wonderfully written article that explains the effects of Fear and Love on a person. I feel it fits very well with learning about self care and self love.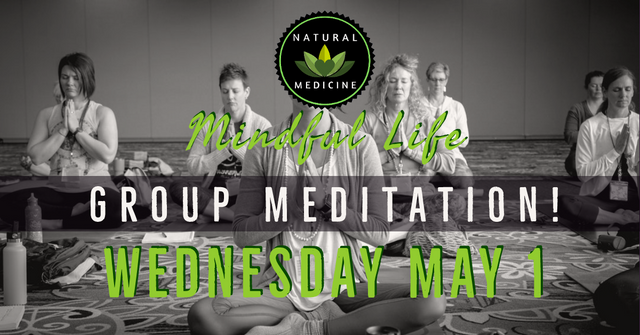 Again a reminder for our first GROUP Meditation in our Mindful Life Discord is still a go for May 1st at 8pm GMT. If you haven't ever tried meditation, if you're curious or old hat this will be a great session. Meeting up with like minded people from around the world. It will also be a great introduction. Please feel free to spread the word. Here is the Discord link

Until next Monday,
Thank you for your continued support!
Love,




Mindful Life Needs YOU! Please consider delegating to by clicking any amount below to help support this project, hosted by @naturalmedicine, and it's members.
Minimum entry for membership is 20SP (free for members under 150SP). This helps support both those interested in natural medicines and meditation or mindfulness on the Steem Blockchain.
Join us on Discord here - we'd love to have you!***