Yesterday was the first hot summer day in Germany and I decided to take a ride into the city to stroll around and watch people sweating. Of course, in a city like Berlin when the weather is baking – and even when it's not. 3.7 Mio people are officially registered here – you'll always find your typical bully somewhere. Hanging out, drinking alcohol, waiting for someone to blame for their miserable lives. Yesterday, while wandering around Kreuzberg I met one of them. And I did not shy away. Opposite. Here's how you deal with crazy.
Chi is key
I am getting better and better with using chi to solve everyday conflicts. It is amazing how you can manipulate people on an energetic level without touching them. You can make them move around, calm them down and basically play them like dolls. Of course, you don't use this energy for your pure pleasure but to reconcile it is a wonderful tool. 'Using chi' means to leave the physical level and work with current energies. You don't see the other one as an oppressor, you try becoming one with them, their energy, their consciousness. You zoom into the mindful awareness that bully and you are one. Unity. Try becoming one with their energy. You don't oppose, you lean in.
---
| | This presentation shows it best. Enjoy! |
| --- | --- |
---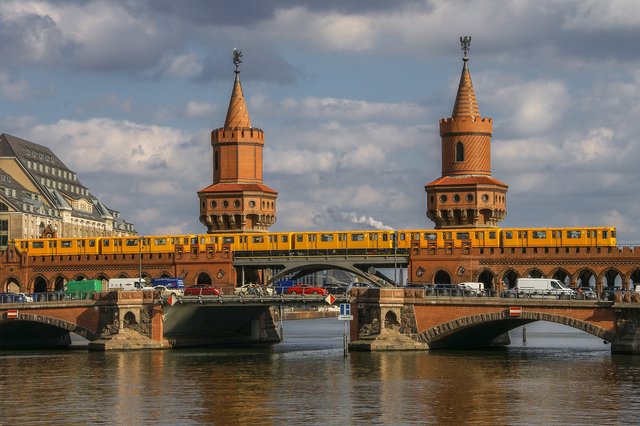 Oberbaumbrücke, Berlin // pixabay
It often starts the way it started for me yesterday. First, you hear them. I didn't know where it came from but it dawned on me I was approaching the scene for it got louder and louder. And then I saw him. Close to Oberbaumbrücke. Yelling at a crying woman huddled in a corner beneath a bridge. I stopped. I turned my body to face them frontally. I placed my hands on my hips, engaged my core muscles, feet hips wide, firm as a tree, and I took some deep breaths and started entering his chi. He stood with his back to me, hyperfocused on this woman. The second I entered his chi he turned around. He had noticed me.
He reminded me of a bull terrier. Drooling squirting from his thin lips while he barked at me and showed his teeth. I didn't say anything. I just gazed at him. He made a step towards me, I said: "You don't scare me." He stepped back. The woman stood up, ran to me waving it aside. "It's nothing." She said. "It's fine." I slowly shook my head and said: "No, it is not fine. Nobody is allowed to treat you like that." She ran away and he, again, made a step towards me.
He was swinging a bottle in his right hand. I concentrated on that part. I looked at him, thinking: "You don't want to throw this bottle. You'll keep it in your hands." I was surprisingly calm all the time. He yelled at me, went back and forth, let the bottle sink down. I stood strong and stable, gazing at his eyes. "Stop screaming around," I said. "Leave her alone."
"YOU leave me alone, bitch!" was the only full sentence he was able to pronounce, everything else drowned in the swamp of his drooling and anger. Since I had kind of pushed him into a corner the next moment got a little tricky. He would have to pass me to get out of it. I knew, he knew and there he stood barking at me. I thought: 'Don't be scared. C'mon, pass me!' And he did. Really like a dog would. But a dog in whichs eyes you see they're not fully convinced if they should really attack you, kind of threatening while threatened. He hopped forward, backward, even turned around once and then ran pass me. He turned around to once again trying to scare me. I followed him for two steps, staying with him and his energy. 'I am still here!' I thought. "You don't scare me." I said. "Stop treating people like that."
He went to a table with other drunks and sat down, still screaming at me. Now, back in the group of his "friends", he even started waving around his bottle again. I waited until he was fully seated. He said:"Piss off! Fuck you!"
I waited for a second where he could listen and answered: "Yes, I'm gonna fuck myself. Thank you. You, too. Have a nice evening." and THEN I left.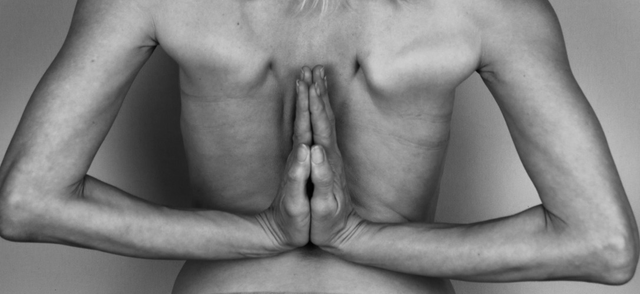 Rule 1
If they're not harming anyone, DON'T ENGAGE WITH CRAZY. That is the first rule. As long as there's no harm, don't look into their eyes, don't stand close to them, turn your back.
Rule 2
If they are harming someone, INTERFERE. You will always engage with a fellow human in an emergency. Help everybody who's being attacked the second you witness it.
Rule 3
Don't think twice. There's a natural bodily reaction when you watch injustice and violence. You automatically react. Let your body take the lead. Its need to oppose is absolutely just.
Rule 4
Take some deep breathes and convince yourself. Body language is the key. Your body follows your conviction. And the ruffian's brain will recognize. Use some key phrases like "You don't scare me." You can also speak them out. Words are spells. You will convince yourself and them on a deeper level of consciousness.
Rule 5
Straight to the point. Don't argue. There's only one truth that counts right now. You don't need to analyze them. There's only one message right now. They need to hear the rule they violated. Nothing else. The rest is chi.

Words are spells, seriously!

It's new to me, too! @bewithbreath organizes steem community meditations. I'll be joining them next time. Bring your chi, everyone!