Offtopic: Do you hear me, @steempeak? I am not the first to notice that something's off with steempeak drafts these days. Unfortunately, it's my favorite section of the frontend. I always work with it. At this point, I've got 22 saved drafts. But these days it looks like this:
| | Alright, never mind. Go with the flow … I just had a chat where I used one of my favorite sentences to once again discover that this is the most powerful tool for every imaginable human conflict. So, screw these drafts. Here's some real life shit to solve communication issues. |
| --- | --- |
«I hear you»
That's all. You could stop reading now. It's all you need to say in whatever conflict you're having with whoever else. But since that is just the spell, here's some more insider info on how the magic works and the energy you need to back it up with.
First of all, intention counts. Law no.1, hermetic laws:
"The All is mind, The universe is mental."
Everything begins with your intention. Never say anything you don't mean. Before you tell me you would be listening make sure you truly do. So, the very first exploit to end every conflict is to actually hearken unto everything I am telling you. Notice your defense mechanism and shut it off. Simply listen. Breathe and try to sort out the least two messages you're receiving. The emotional one and the argumental one. Focus on the emotional message. What is this person saying? The emotional message is often buried beneath some other information they are feeding you with. Like when someone yells at you, insults you, tells you what you should have done or shouldn't do, the emotional message sounds completely different like:
"You scared me. I am so worried about you. I love you. I am afraid of losing you."
Try hearing the messages that aren't expressed in the words someone is using while they are triggered, disheartened, fierce. Make super sure you're neither hearing what you want to hear. Before it will be your time to tell the other one everything you are thinking, truly make it about them. It will be your turn short ahead. Now it's theirs. Give it some time. You don't need to react. Let them talk for a while. They usually repeat the same record all over again as long as you let them. Use this time to double check if you do before you say it: "I hear you." Tell them what you heard and confirm that their feelings are ok. It sounds ridiculous but I promise it transforms the energy of every argument. As long as you're not dealing with a sociopath, of course. Tell them, that you heard they're angry with you and that you understand.
Watch their face and whole body language change in a nanosecond. You just helped them let go of their guard. They put down their armor which is actually perceivable in the way their shoulders drop, their face relaxes, the anxiety leaves their eyes. fight-or-flight-program can be shut down, communication shifts.
Stay Sensitive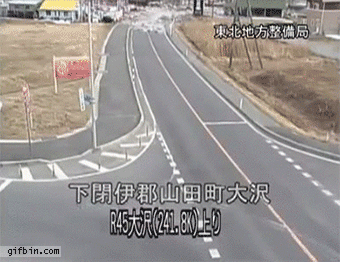 A turning point is a sensitive instance. Keep going with the flow. Still not the moment to speak your mind and defend yourself. Make some effort to not only understand what caused the other one to feel the way they do, give a response to that. It never hurts to apologize and use some little extra words to make up to what you just understood. You understood they're afraid you reject them? Convince them that you won't. Show them that you don't.
Always take the time to listen and truly understand before you answer anything. Listen to us, tell us you do and then demonstrate you really did. As soon as the other one seems convinced you can talk about your emotions. But before you react learn to accept.