Soul searching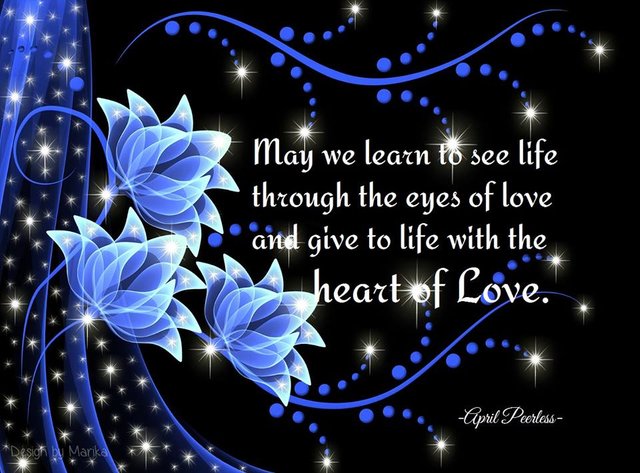 There must be a time to connect to who we really are
and learn to see life through the eyes of love and give
to life with the heart of love. The day money became
more important than love is the day we lost
our way.
Love is all that really matters.
~April Peerless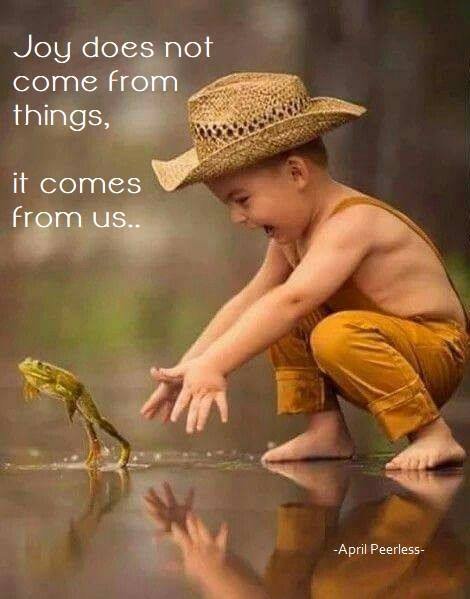 Joy does not come from things,
it comes from us. We just create it.
April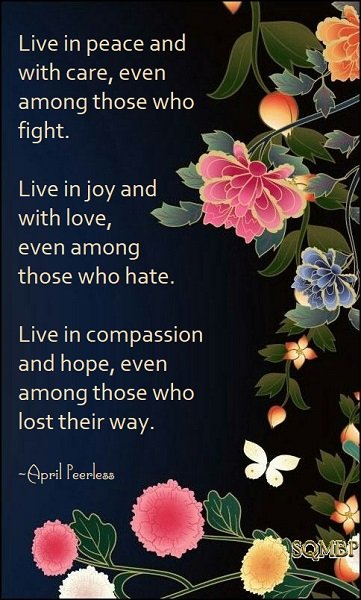 Live in peace and with care,
even among those who fight.
Live in joy and with love,
even among those who hate.
Live in compassion and hope,
even among those who lost
their way.
~April Peerless