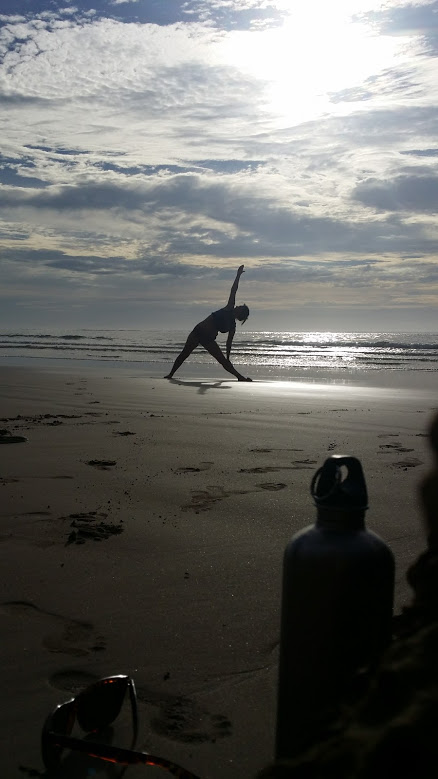 Whilst I enjoy a more traditional meditation practice where I sit and observe the breath, it's yoga I turn to when things get really tough. It's a meditative practice because it necessitates a deep listening and encourages a self awareness that helps me navigate through life. Breath and movement connect. There is a sense of divine in these yokings (yoga means to yoke) of breath, spirit and mind - everything becomes one effortless motion, the self falls away, and returning the ground in savasana allows for a final moment of stillness and is-ness where sometimes it is possible to fall into a sense of infinite awareness. I am far more likely to enter this state after motion, than by sitting.
I've found it impossible to sit lately. Mostly, that's because my system desperately needs a release of cortisol. Of late, I've been hyper anxious, so much so my neck muscles are like piano wire, I have a pressing weight in my chest and my jaw is tight. My thoughts are okay, though - I am aware that they are just thoughts and that there is no need to identify with them. I might return, and return, and return to the ones that consistently bother me, but I know what my mind is doing - a meditation practice does help me see the difference between what is real and what is just my - the - thinking monkey mind.
But still, the thoughts come, and the uneasiness and distress in my physical body is palpable - so much so that it is incredibly hard to 'sit' and 'just breath'. It's this awful feedback loop where the sensation of anxiety can create more anxiety. Whenever I am so uneasy and so unsettled, it's really hard to find steadiness and ease in my physical self, whether I'm sitting and meditating, doing a difficult task or busting a yoga move.
Patanjali, in his yoga sutras, clearly stated that:
II.45 sthira-sukham asanam
Posture should be done with steadiness and ease.
That's difficult to do if there is straining or forcing, a tension that can also be seen as a disharmony between thought and action. You can't sit or do trikanasana and wobble when your thoughts are like this - even in stillness everything is in motion. My heart is thumping. My thoughts are racing. The balance shifts from one sitbone to the other, one foot to the other. Try doing vrkshana (tree pose) when your life is off balance. It's very, very hard to do.
However, when you learn to relax into this shifting motion, it's possible to achieve and hold stillness. Even in the motion. You can't force stillness - it has to be leant into. This is when balance is achieved. There becomes less conflict with movement, the self, the breath. Everything harmonises. Stillness, then, becomes not the ABSENCE of movement, but a dynamic unity of breath, energy, life, movement, spirit, body - whatever you call them, all the seemingly disparate parts of me unite.
It is what the Bhagavad Gita says: "…yoga is skill in action.". There is 'action in the midst of inaction and inaction in the midst of action.".
Thus, I find stillness and harmony through moving through a vinyasa practice - and often, more easily than sitting. It helps me focus on my breath far better because the breath becomes an important tool to notice and release tension. If my breath is short or erratic, I cannot hold a posture, and I find it hard to move gracefully through my asana practice. By cultivating this skill of evening out my breath, I find far more peace in my practice, which extends outward into my daily life.
---
---
Have you joined the MindfulLife community here on Discord yet? It's a group of Steemians who want to share mindful practices. It's part of @naturalmedicine, who aims to support healthy and natural healing on Steemit, and we support, resteem and upvote the best of mindful posts on Steemit too. Use the tag #naturalmedicine, #mindfullife, #meditation or #mindfulmonday for us to for easily find you. All styles and practices are welcome. Find the Discord Link below.
---
---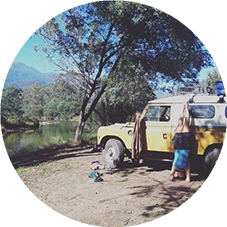 @naturalmedicine II Discord Invite II #naturalmedicine


Website | @homesteaderscoop | Discord Community



Discord 🧘About