I Got #Milk 4 You ! *** Graffit / Streetart / Stencil ***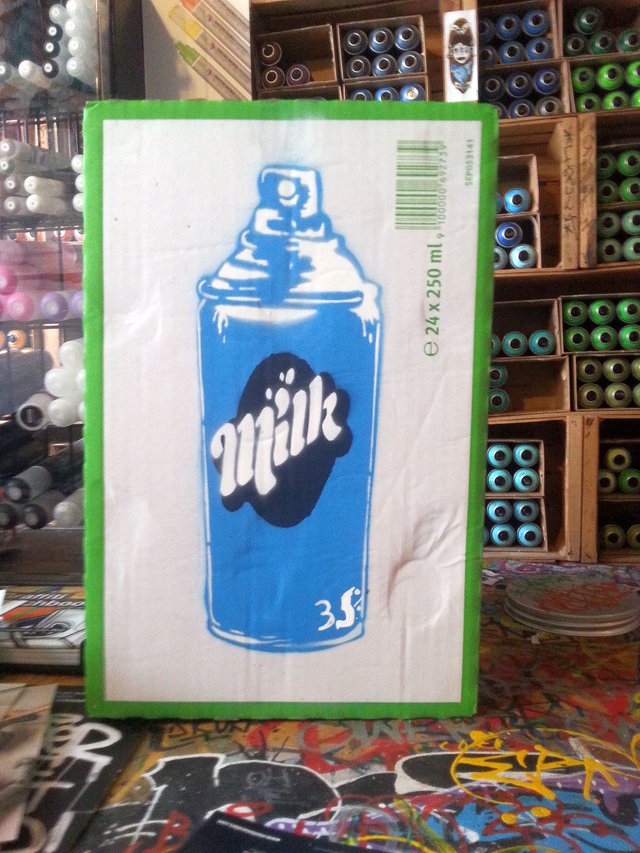 Servus Steemians & Friends
.
this morning i got up & made me some coffee ;)
all happy so far....
but when i opened my milk - grrr ....
i could smell a weekend of thunderstorms & heat in the box.
.
Worst thing on a moonday morning !
Yes moonday, fool yourself !
.
That´s why i made me an ## #UltimateMilk !!
Just #spray fresh milk !
Everyday !!
3.5%4Ever !!!
Guess i´ll stick that to my fridge ;)
....

#art4steem project :

I will be selling my #artwork for #steem or #steemdollar / #steempower
to raise the outside value of the #cryptocurrency & my own account ;)
Please #upvote & #resteem this blog to #support the effort.
DM me @spraychilled for #enquiries, #prices will be appropriate-
See my blog for more details & information.
You can always visit me in my store, located in 1020 Vienna, for personal impressions.
Love&Greetings to @all #steemians.
.
!